Cutch's HR lays foundation for Bucs' comeback
Center fielder belts two-run shot in fifth before club plates nine in seventh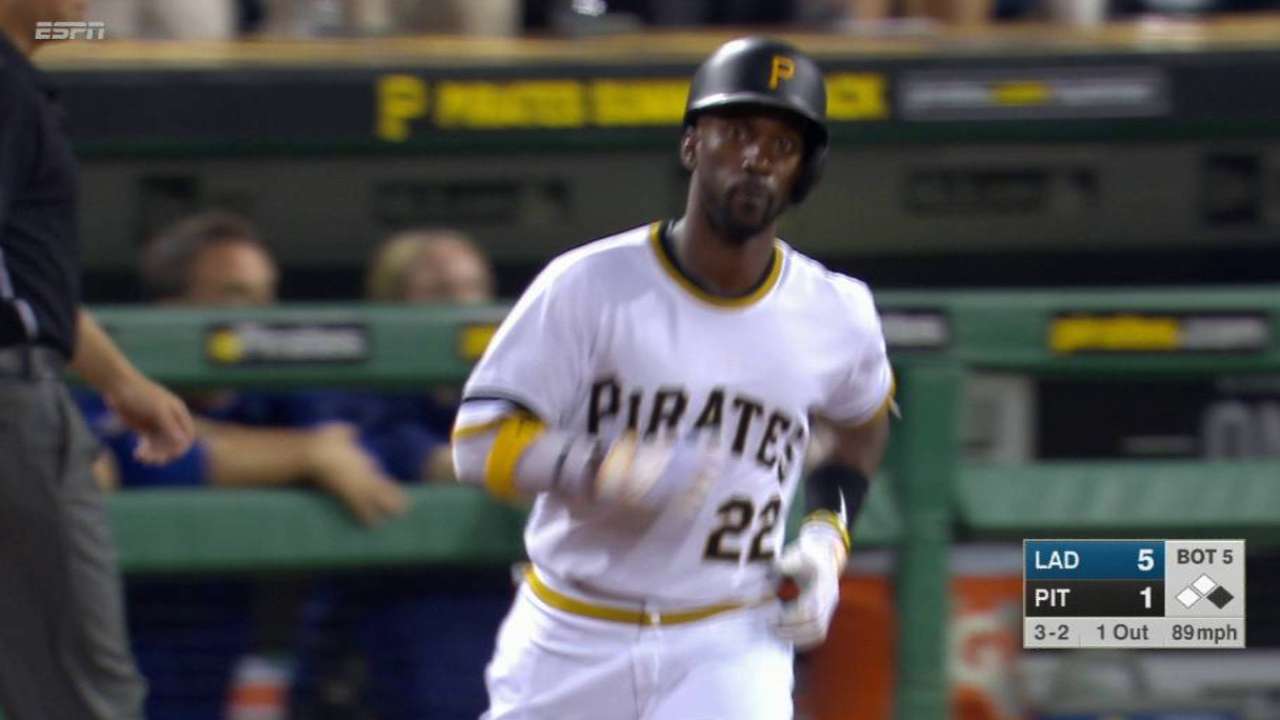 PITTSBURGH -- The Pirates' offense scored nine runs in the seventh inning, but the biggest at-bat of the night for Pittsburgh -- at least, according to manager Clint Hurdle -- was in the fifth.
A timely two-run home run by All-Star center fielder Andrew McCutchen highlighted a four-RBI display, breathed life into the Pirates' offense and set it on course for further prosperity in Pittsburgh's 13-6 series-sweeping win over the Dodgers on Sunday night at PNC Park.
In the top of the fifth, Los Angeles scored two runs to push its lead to 5-1. The way the game was heading, the Pirates needed a response.
Before McCutchen delivered, fellow outfielder Starling Marte was hit by a pitch. The 2013 National League MVP's at-bat was, while working a 3-2 count, delayed further by several pickoff attempts on Marte by Dodgers starter Alex Wood.
"If anything, it was annoying. It's 5-1. He's not going anywhere," McCutchen said with a smirk. "I just wanted him to pitch the ball. He was finally able to do that, and I was able to hit one out."
Given the situation, Hurdle couldn't have asked for anything better.
"You know, you have three throw-overs with a 3-2 count and a four-run lead, McCutchen hits a two-run homer to get us back in the game," Hurdle said. "It was big. Everybody kind of followed suit."
McCutchen's home run wasn't his only offensive contribution. After a bases-loaded groundout ended the sixth inning, he redeemed himself in the seventh with a two-run single with the sacks full again.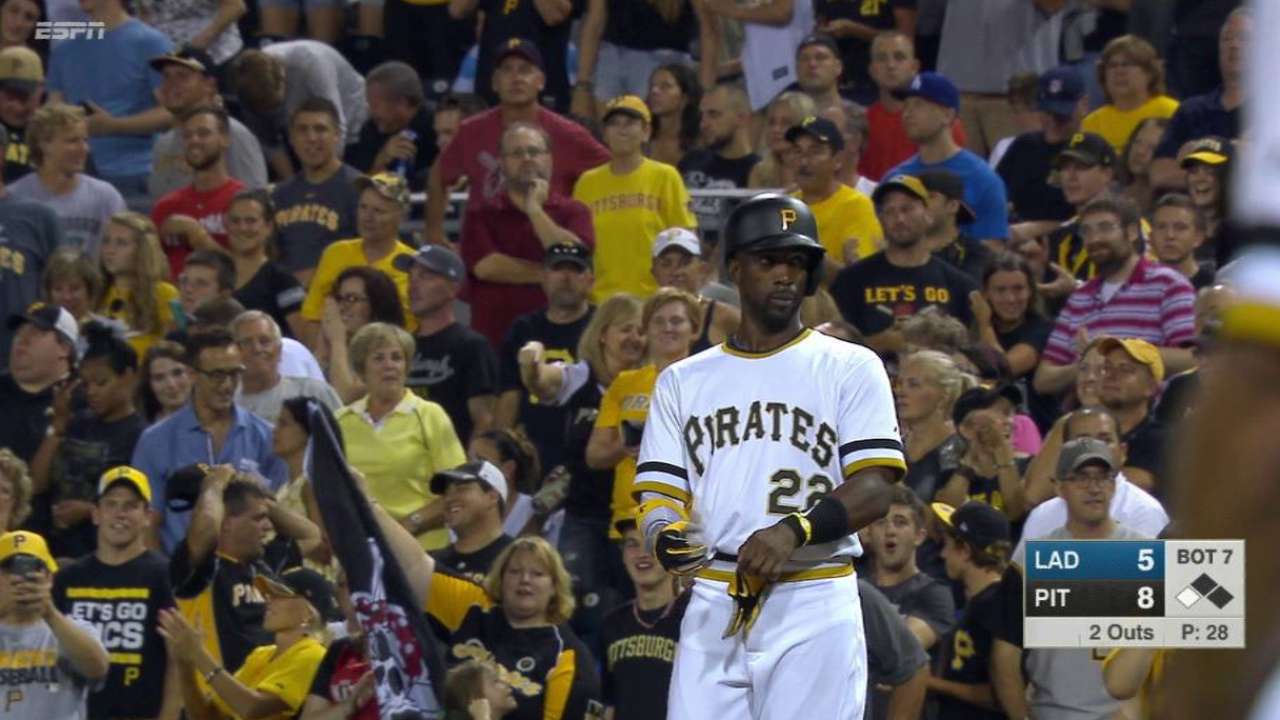 His Sunday showing only adds to McCutchen's success in opportune spots. He's now fourth among NL players in RBIs (74), and boasts a .405 batting average with runners in scoring position this year.
"He's confident. Everybody else feeds off of him as well," Hurdle said. "They want to work hard to get on base for him."
And McCutchen has responded accordingly.
John McGonigal is an associate reporter for MLB.com. This story was not subject to the approval of Major League Baseball or its clubs.