Rondon bears down to get tricky save
Cubs righty escapes bases-loaded, none-out jam with three strikeouts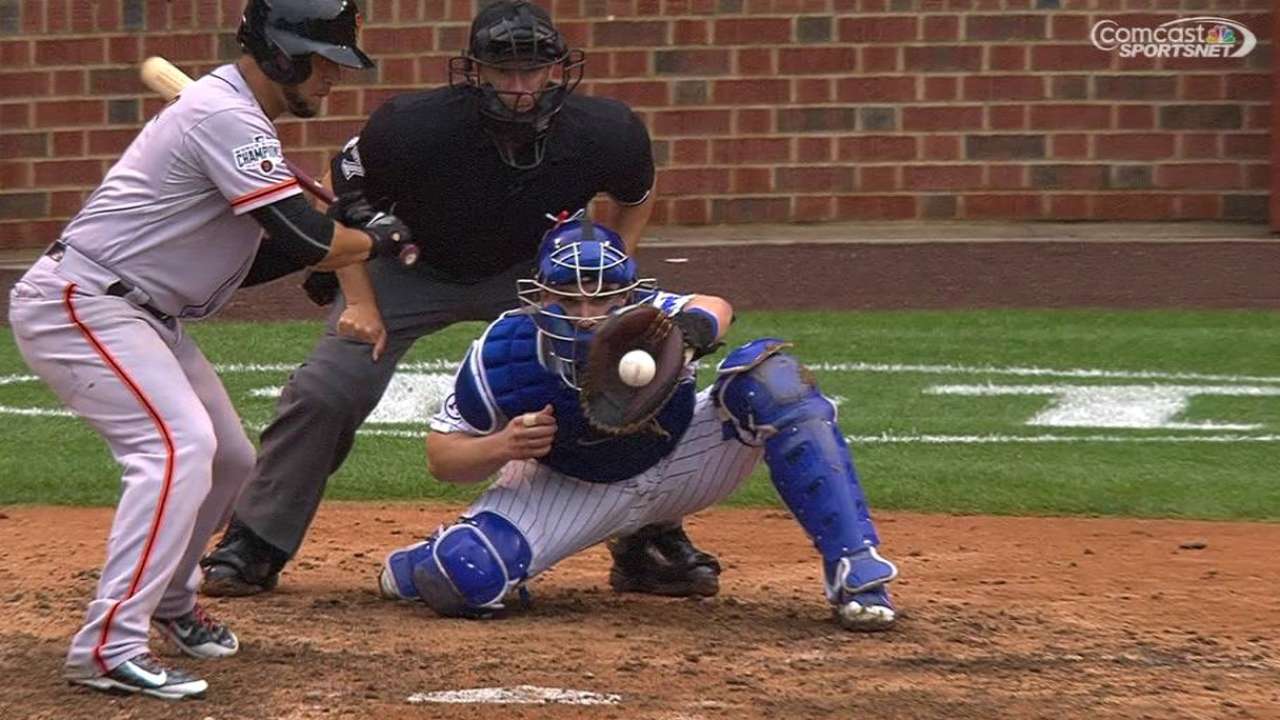 CHICAGO -- Hector Rondon was quick to admit he did not have his best stuff in Sunday's 2-0 Cubs victory. His fastball wasn't as effective as it had been in recent outings, and the defending World Series champions had picked up on that even quicker.
With a two-run lead in the ninth inning, the Cubs righty had loaded the bases without recording an out. The Cubs were on the verge of sweeping the Giants, and Rondon found himself in one of the tensest situations he had been in all season.
But he still prevailed, as he struck out the next three batters and secured the victory, Chicago's 10th in its last 11 games. Rondon has converted saves in his last seven appearances and has 19 this season.
"I didn't have my best stuff today, but I came in to attack the hitter with what I had," Rondon said. "I had a really good breaking ball today, and I only threw it to get some people out."
After he allowed a single and double to lead off the inning, Rondon hit Ehire Adrianza to bring catcher Miguel Montero out to the mound along with pitching coach Chris Bosio. And it was enough to help calm Rondon down and settle in.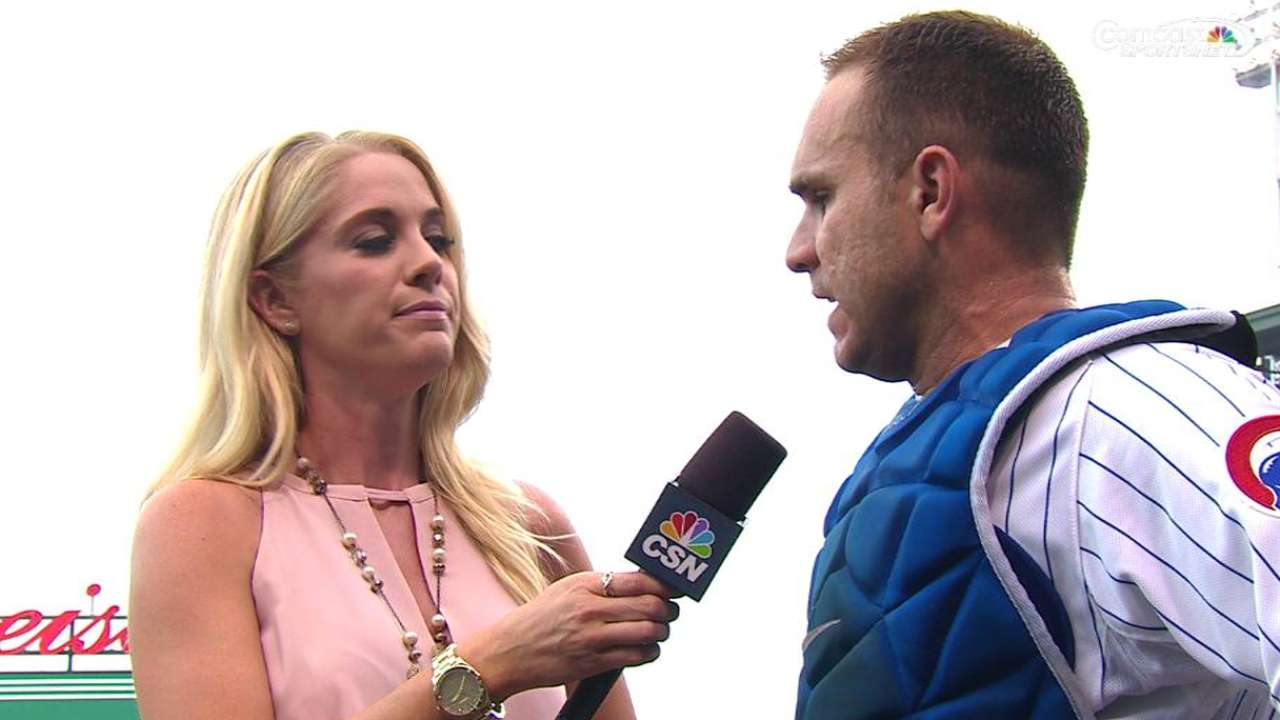 His goal, he said, was to induce a double play and limit the damage to one run, but he got pinch-hitter Hector Sanchez to strike out on three pitches. And he battled through San Francisco's top of the order, getting Angel Pagan to miss and Gregor Blanco to watch one go by as he finished the game.
"Hector was able to bear down," said Jake Arrieta, whose scoreless outing was preserved. "That was just an incredible job by him to not let the magnitude of the situation get to him, and just make good pitches."
Added Montero: "He's got really good stuff, and the way he kept his composure after the bases loaded and no outs, that's something that impressed me. But other than that, stuff-wise, it's nasty."
Rondon's ability to handle the pressure marked growth from his outings in April and May, when he blew three saves and allowed eight runs in 20 1/3 innings. Since May, Rondon has allowed just two earned runs working his way back from a setup role to one of the Cubs' best relievers.
"His confidence is a lot greater now than it was earlier in the year," manager Joe Maddon said. "There were some moments like that that kind of got away from him that didn't today."
Maddon still picks relievers based on the situation, but as he tries to find the right combination, Rondon has returned to his original finishing role. Now he's relishing his opportunity to perform under pressure, even when his best stuff isn't working.
"When we come in to close the game, we try to get quick outs," Rondon said. "But in that situation, I still tried to enjoy it."
Greg Garno is an associate reporter for MLB.com. This story was not subject to the approval of Major League Baseball or its clubs.