Peralta's 5 hits lead D-backs' offensive surge
Owings notches first career walk-off as Arizona takes series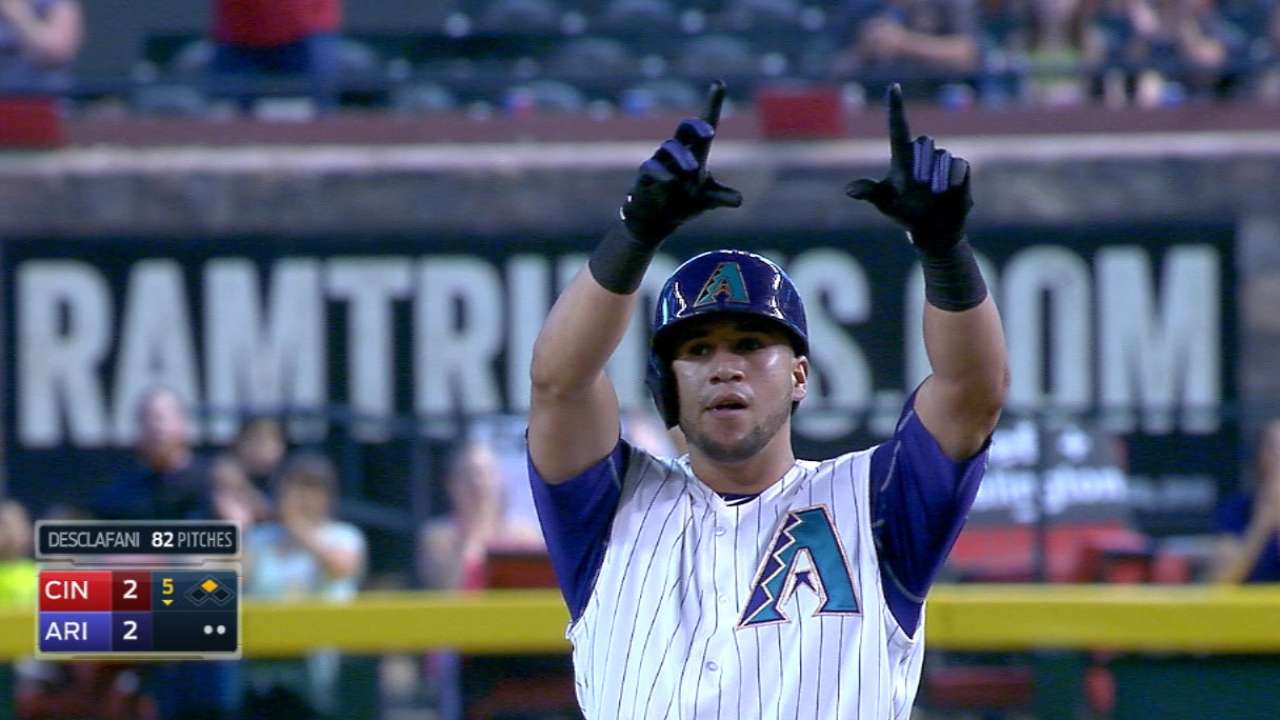 PHOENIX -- In the first two games of their series against the Reds, the D-backs weren't able to produce much offense. Even though they only had three runs at the end of nine innings of Sunday's 4-3, 10-inning walk-off win, the D-backs did a much better job of swinging the bats.
That started in the middle of the order with slugger Paul Goldschmidt and cleanup hitter David Peralta. Peralta had a career day, collecting five hits for the first time, which included a key single in the D-backs' game-winning rally in extras.
"It feels good. It was my first time I went 5-for-5 here in the big leagues, so it was a special day," Peralta said. "It was most special because it was a walk-off, winning that game."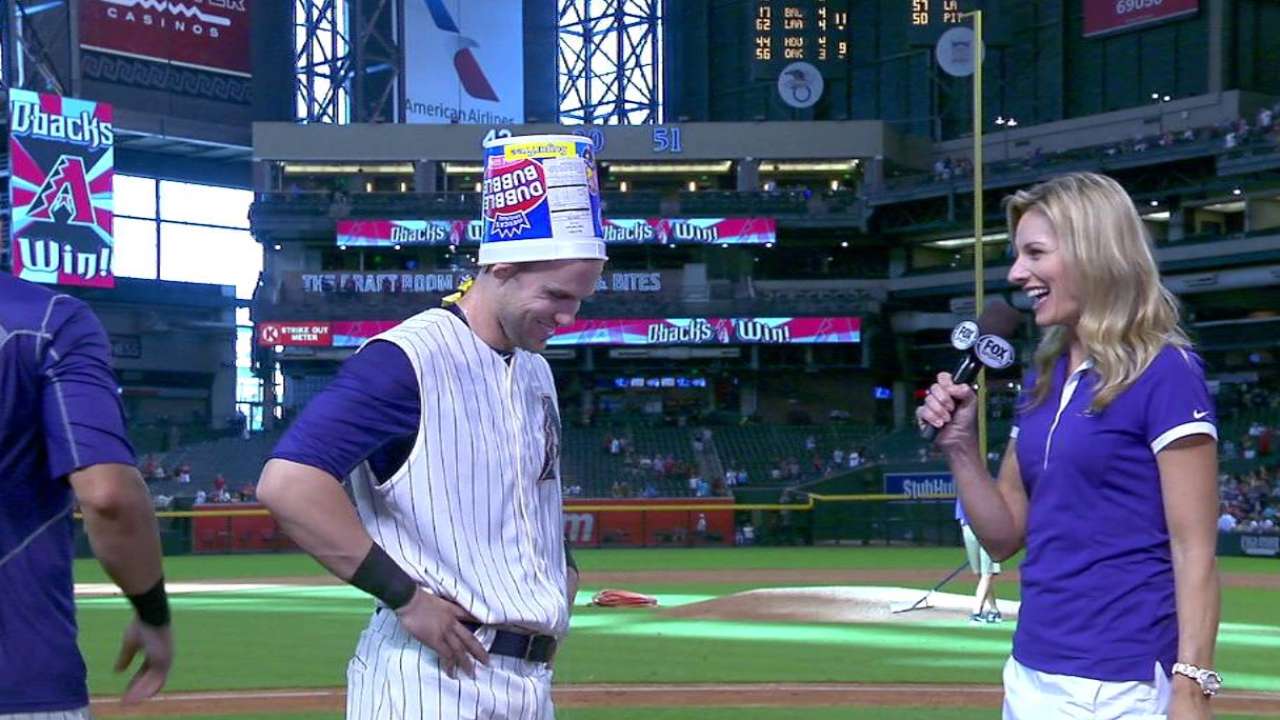 Peralta has been doing a great job of late of providing protection for Goldschmidt in the D-backs' lineup. He has reached base in nine straight games in which he's served as the No. 4 hitter, batting .472 in those games with 10 RBIs.
"I think when he got his pitch, he didn't miss it," Goldschmidt said. "He got a couple first-pitch hits. He's been swinging the bat really well, hopefully he'll keep it going."
Goldschmidt broke out of his August slump in front of Peralta in the victory, collecting three hits of his own and reaching base four times. He walked to lead off the 10th, which was followed by a Peralta single.
Shortly after, Chris Owings lifted the D-backs to the win and series victory with his first career walk-off hit, a single to straightaway center field way over the head of Reds center fielder Billy Hamilton.
The D-backs have four solid outfielders for their three starting spots, meaning that Peralta has been getting occasional days off to allow both Ender Inciarte and Yasmany Tomas to get starts in the corner outfield positions. But with the way Peralta has been hitting, seeing his average rise to .294, it may be difficult to take his hot bat out of the lineup.
"Just make a good swing, it's been working right now for me. I'm just going to keep doing it," Peralta said. "I love to be in there every day, I'm trying to prove to everybody that I can do it."
The D-backs scored a total of just three runs in first two games of the series against the Reds. Even though they added just four more in Sunday's win, they pounded out 15 hits and had even more hard-hit balls that didn't drop for hits.
"After about the third or fourth inning, I thought we put a lot of good at-bats together," D-backs manager Chip Hale said. "I circled the balls we hit well and there were a lot of circles on there."
Jake Rill is an associate reporter for MLB.com. This story was not subject to the approval of Major League Baseball or its clubs.