Hernandez goes gritty 7 to protect 'pen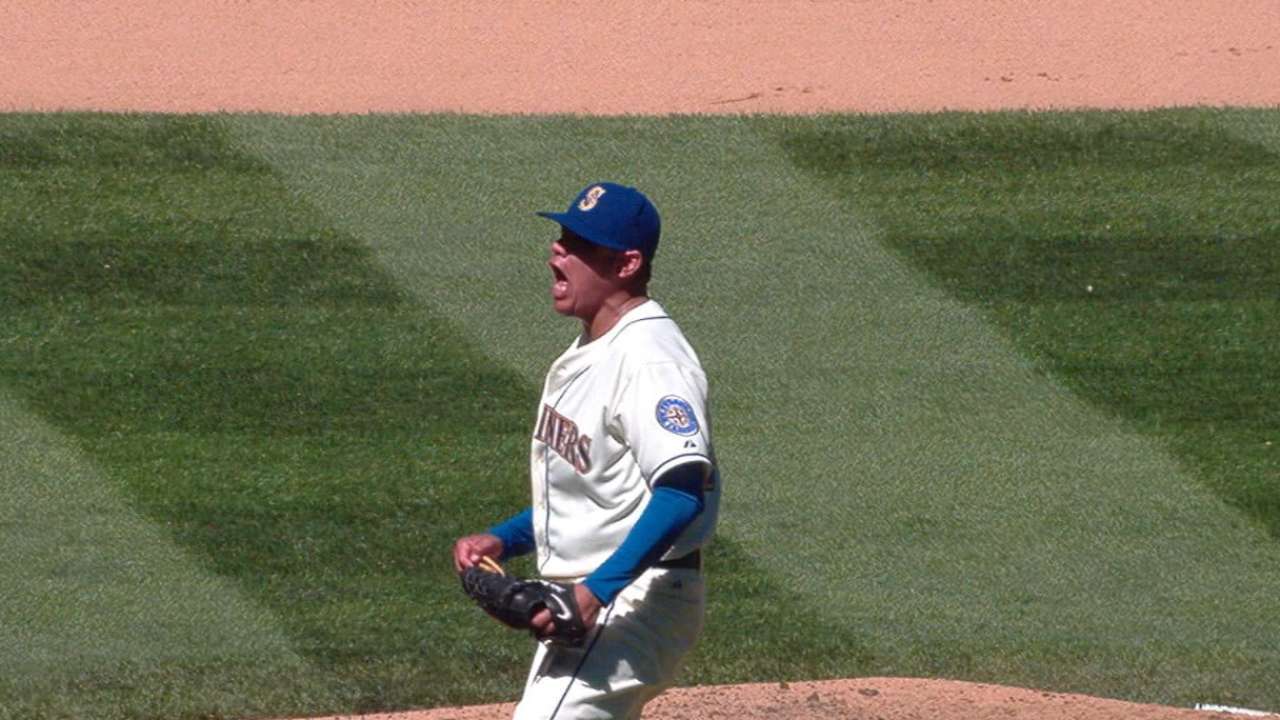 SEATTLE -- With their bullpen down to Carson Smith and Fernando Rodney after an extra-innings loss on Saturday, the Mariners needed Felix Hernandez to last deep into Sunday's game.
It didn't look pretty for Hernandez early as he fell behind, 2-0, and saw his pitch count rise in the second and third innings, but the Mariners ace fought his way through seven innings in a 4-2 win over the Rangers. He also earned his 14th win, tying him with Pittsburgh's Gerrit Cole for the Major League lead.
"I was a little concerned [with Hernandez's pitch count] and he just finds a way," said Mariners manager Lloyd McClendon. "It's just amazing. I don't know how he did it, but he found a way to get through seven innings."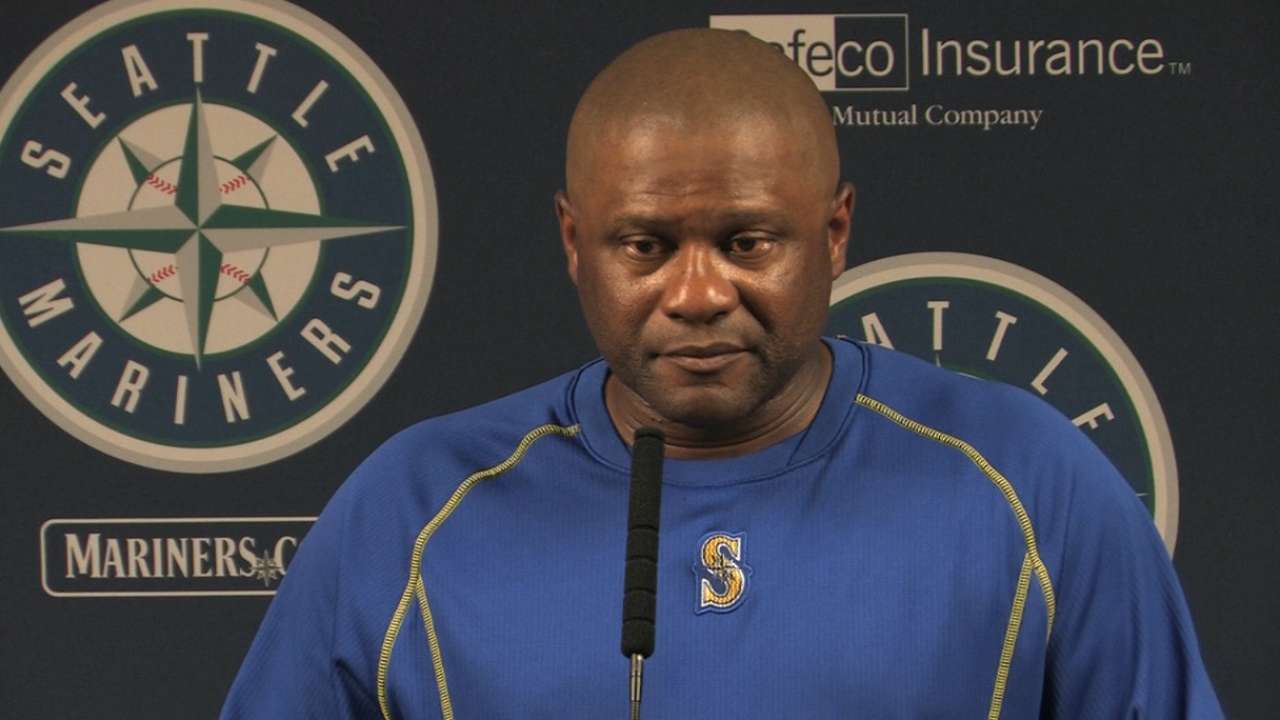 Hernandez had been knocked around in his two most recent starts entering Sunday, allowing 23 hits over his last 13 1/3 innings. He faced more adversity early against the Rangers, allowing his first run in the second inning on a double by Rougned Odor just inside the left-field line.
With one out in the third inning and former teammate Adrian Beltre at the plate, he skipped a pitch between catcher Mike Zunino's legs to allow Shin-Soo Choo to score.
In the fourth, Hernandez and the Mariners thought they had a strikeout of Odor to end the inning, but a replay showed Odor had been hit by the pitch. Hernandez needed 12 more pitches to get out of the inning unscathed.
Still, Hernandez settled in to reduce the bullpen's workload, retiring nine of the final 10 hitters he faced.
"They're tough hitters. I tried to make an adjustment and mix up my pitches a little more with my changeup and my curveball and my fastball," Hernandez said. "Every time we play extra-innings like [Saturday], you've got to throw as long as you can."
Hernandez had thrown 97 pitches after six innings, but McClendon said he didn't need to tell Hernandez the seventh would be his last. Hernandez knew and he pitched like it.
After center fielder Ketel Marte lost a ball in the sun to give Bobby Wilson a double with one out in the seventh, Hernandez made some of his best pitches of the afternoon, touching 94 mph with his fastball. He got Delino DeShields to swing and miss at a sinker and got Choo to swing and miss at two straight fastballs to end his day at 110 pitches, jumping up and pounding his glove with excitement as he walked off the mound.
"I still got it," Hernandez said of his pitch speed with a laugh. "I still got something."
"It was just competitive spirit. His command was not there," McClendon said. "It was probably one of his better performances of the year given everything he was up against and what we were up against."
Andrew Erickson is an associate reporter for MLB.com. This story was not subject to the approval of Major League Baseball or its clubs.