Zim in vintage form with 13th multi-HR game
Nationals first baseman heating up; Werth also goes deep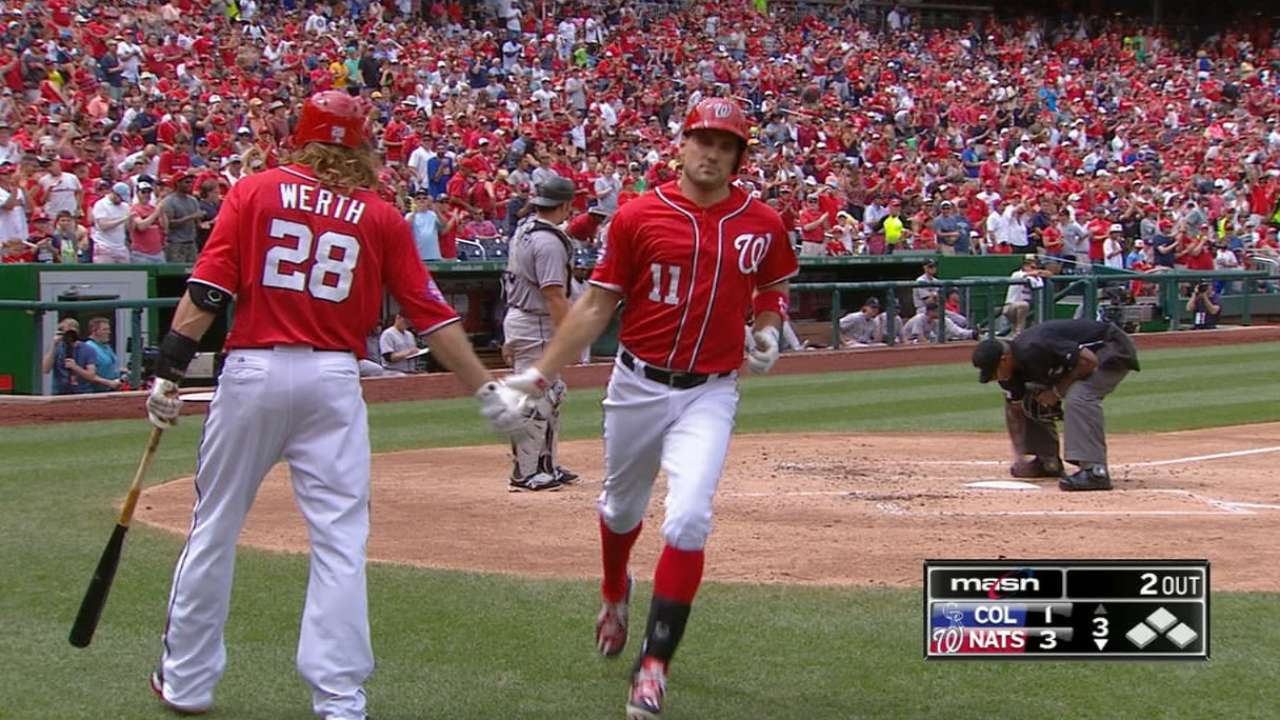 WASHINGTON -- After missing 40 games while dealing with left foot plantar fasciitis, Nationals first baseman Ryan Zimmerman is starting to heat up.
It couldn't come at better time for the Nationals, who have lost seven of their last 10 contests, including a 6-4 defeat in the series finale against the Rockies on Sunday. One positive takeaway from the latest loss was Zimmerman's 3-for-4 day, which included two home runs in consecutive innings.
"I feel good. I think I just have to keep doing my work, doing my routine and keep riding this streak and stay hot for a couple months," Zimmerman said.
He got the team on the board with a solo shot to center in the second inning, which was followed by a Jayson Werth homer on the next pitch (his first home run since May 13 at Arizona).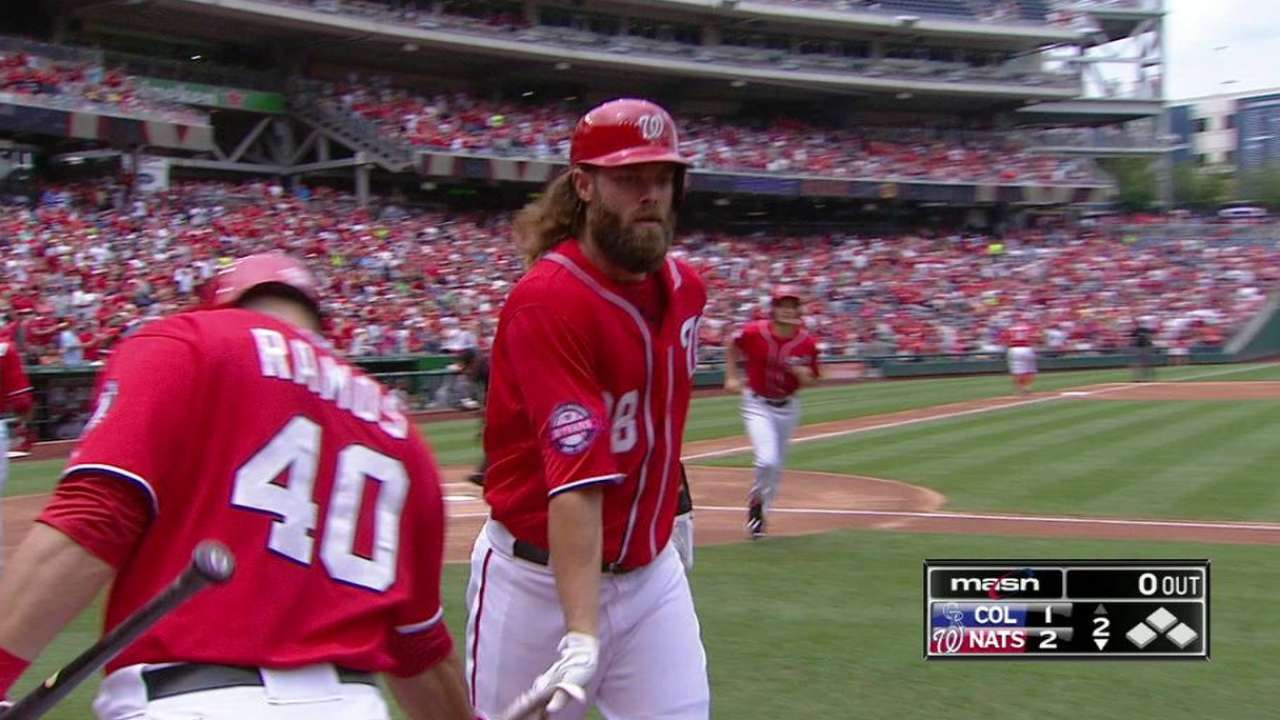 Zimmerman's second homer, in the third inning, was nearly identical to his first, a solidly hit liner to center. The veteran stood at the plate and took it in for a moment before commencing his trot around the bases.
"I'm glad to have him back, glad that he's swinging the bat well," manager Matt Williams said. "He's driving the ball, he's taking base hits when the situation calls for it, so yeah, I like where he's at."
It was Zimmerman's 13th multi-homer game of his career and first since Sept. 7, 2013, at Miami. With his first home run, Zimmerman notched an RBI in his seventh consecutive game. He also collected his first three-hit game of the season and first since June 30, 2014.
Werth finished the game with two hits, going 2-for-4 with his homer and a single. Werth is hitting just .197 on the season -- and Zimmerman sits at .227 -- but if the Nationals could get both of them going in the middle of the order, it could be a potent recipe for success as they sit 1 1/2 games back of the Mets for first place in the National League East.
"It changes a lot, because we are going to get pitches to hit," Anthony Rendon said about Zimmerman and Werth heating up. "Especially when you have those guys banging the ball around, they had three home runs together, we are going to get a little more pitches to hit now."
Connor Smolensky is an associate reporter for MLB.com. This story was not subject to the approval of Major League Baseball or its clubs.