Hernandez, Utley excelling in shared role
Phillies finding time for both players since veteran's return from DL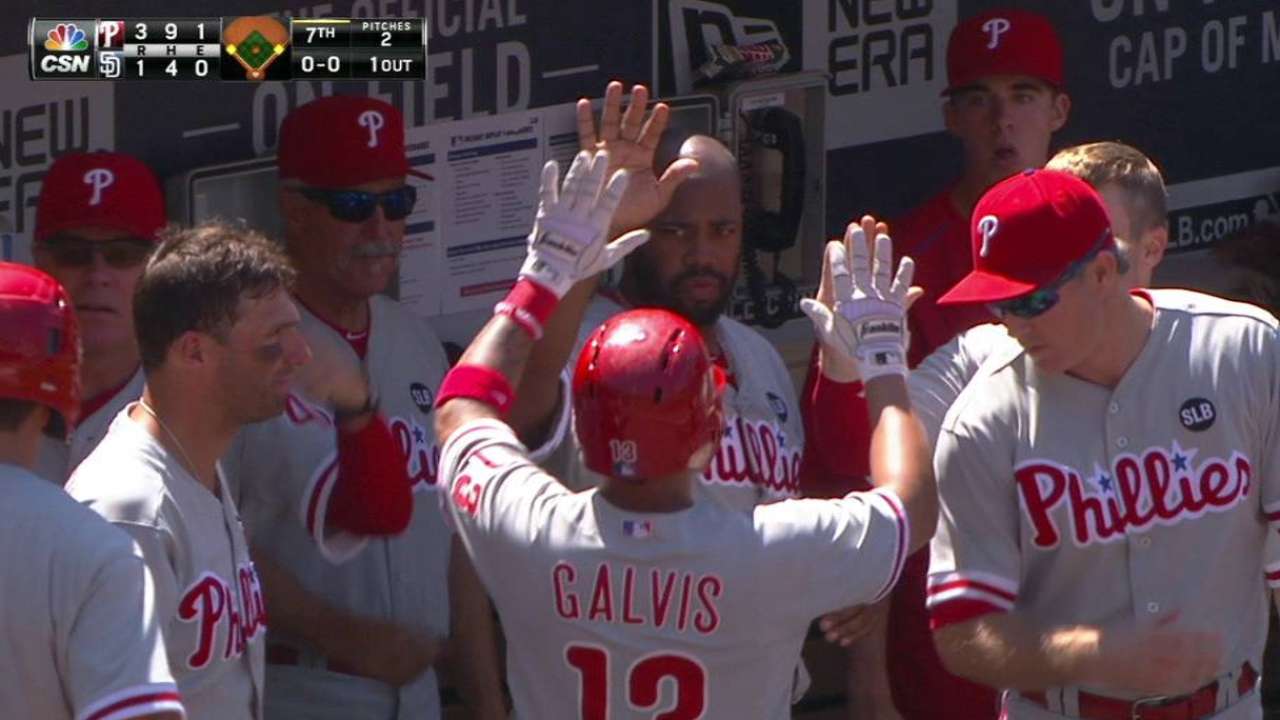 SAN DIEGO -- Phillies interim manager Pete Mackanin has spoken to Cesar Hernandez about his short-term future.
Short term: He is going to share second base with Chase Utley.
Long term: The future is promising.
Hernandez went 2-for-4 with one RBI and one run scored in Sunday's 5-3 victory over the Padres at Petco Park, which completed the series sweep. The Phillies are 16-5 since the All-Star break, and Hernandez's impressive play is a big reason. Hernandez is hitting .329 (57-for-173) with nine doubles, three triples, 17 RBIs and a .799 OPS in 43 games since June 17.
"If you play every day that's what happens," Hernandez said. "You feel more comfortable at the plate."
But now that Utley is healthy, he is going to play fairly regularly for the foreseeable future. First, the organization feels the greatest second baseman in franchise history has earned the right to play, despite his first-half struggles. Second, the Phillies could trade Utley before the Aug. 31 waiver Trade Deadline, so they need to play him to get teams interested in him.
The Angels and Cubs expressed interest in Utley before he returned from the disabled list Friday.
Utley had a pinch-hit double to score two runs in the eighth. He went 4-for-10 with three doubles, two RBIs and two runs scored this weekend. He told MLB.com on Saturday night he is open to listening to the Phillies should they come to him with a trade proposal.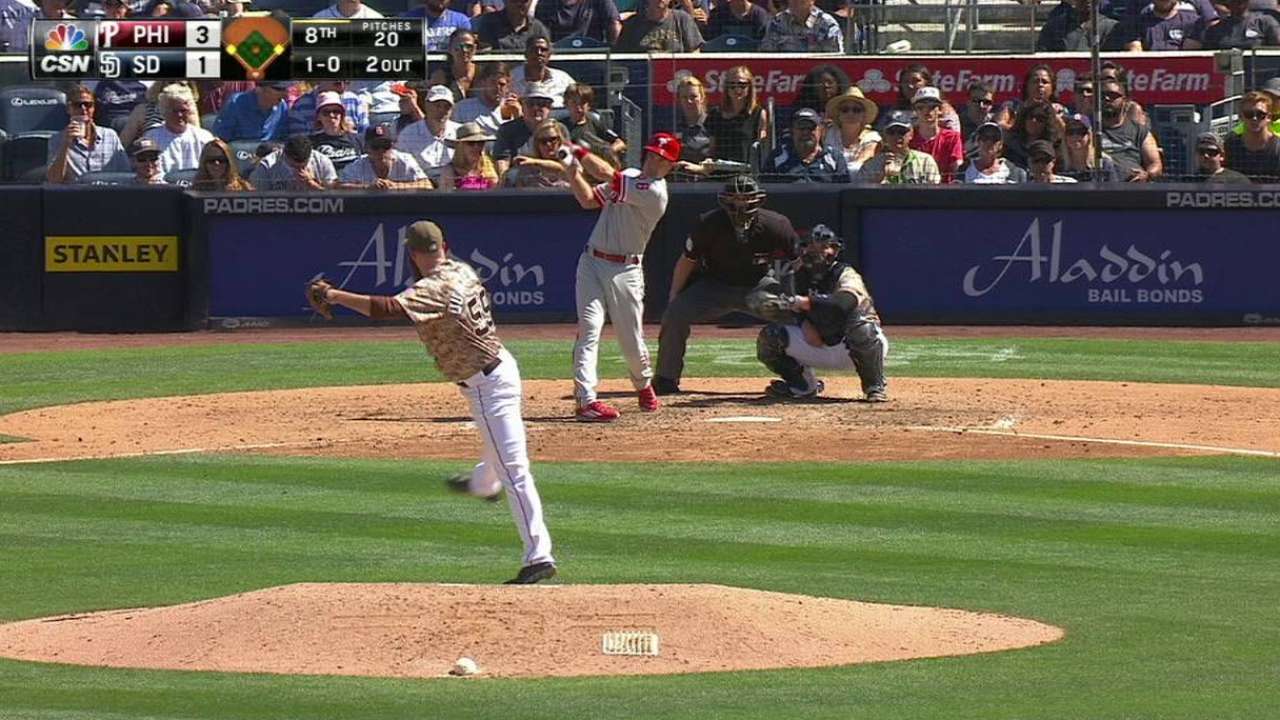 So does he expect to be here Sept. 1?
"I think that's a little too far to look ahead," Utley said. "Our goal here is to get ready for Arizona."
Does he expect to finish the season with the Phillies?
"Who knows?" Utley said.
Mackanin said Utley will start Monday's series opener in Arizona, either at second base or first base. If he starts at second base, Hernandez could start at third base. That is the way it will go the rest of the season, or until Utley is traded.
If he is traded.
"It's a problem but it's a great problem to have," Mackanin said. "I have to figure out who to play and who not to play. I want to play everybody.
"I told [Hernandez] he's the second baseman right now and we're going to get Utley where we can. And [Saturday] he looked like an All-Star shortstop. That's nice to see that he hasn't lost anything at the plate."
Todd Zolecki is a reporter for MLB.com. Read his Phillies blog The Zo Zone, follow him on Twitter and listen to his podcast. This story was not subject to the approval of Major League Baseball or its clubs.