Bolsinger to pitch in long relief at Triple-A
Reliever Hatcher working his way back from oblique injury at Oklahoma City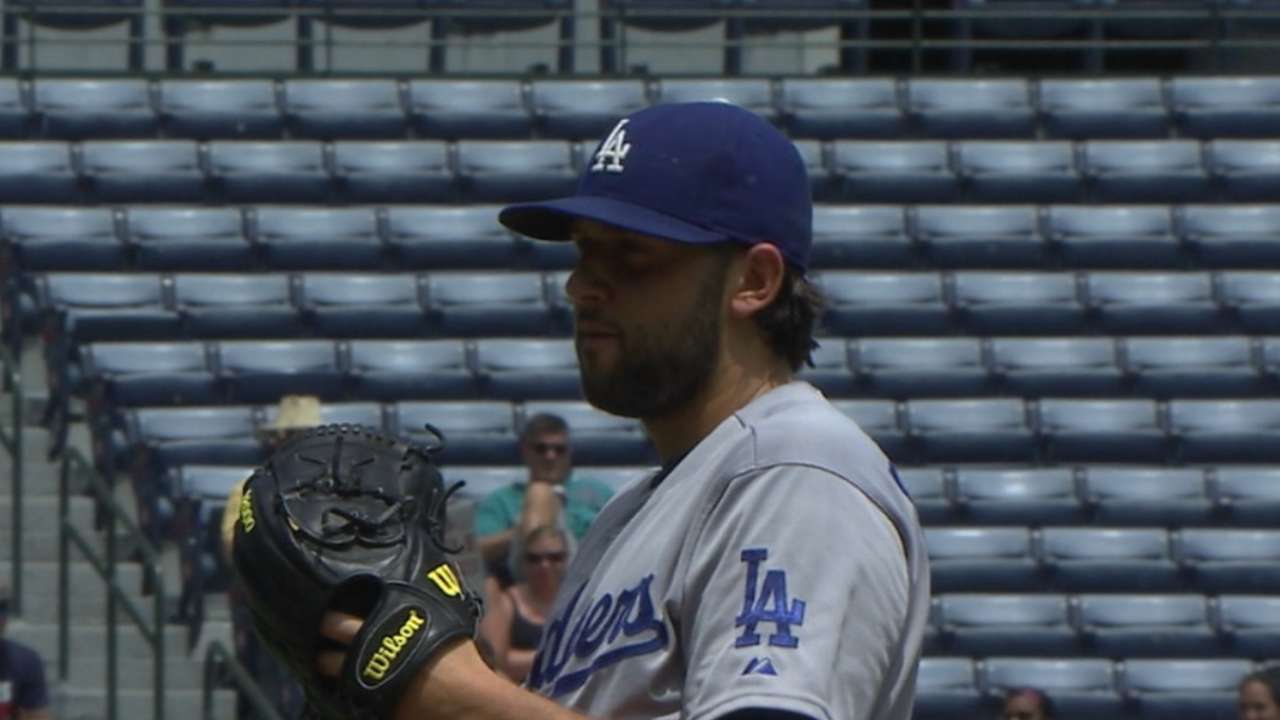 PITTSBURGH -- Mike Bolsinger, bumped from the Dodgers' starting rotation by the acquisitions of Mat Latos and Alex Wood, will be pitching simulated long relief at Triple-A Oklahoma City.
Bolsinger entered in the sixth for Oklahoma City on Sunday and worked 3 2/3 perfect innings with five strikeouts, but Dodgers manager Don Mattingly said he might also be used as early as the third inning and throw 80 to 90 pitches. That way he will be stretched out if the club needs a starter, but he will also experience late-inning game situations with the possibility that he could improve the big league bullpen in pressure situations.
"It's not so much pitching out of the bullpen, but letting him come in the third inning and pitch like a starter," Mattingly said. "He'll get the simulation of warming up like a bullpen guy but keep the length. That's what we talked about when he went down."
Bolsinger, who shook off a soft-tissue bruise from a comebacker in his last start, went 5-3 with a 2.83 ERA in 16 starts before the trades.
Also at Oklahoma City, reliever Chris Hatcher continues his rehab from a strained oblique and is eligible to be activated off the 60-day disabled list on Friday. Mattingly said he would expect Hatcher to be activated before rosters expand on Sept. 1.
"He's continuing to pitch in different settings," Mattingly said. "One-plus, back-to-back, we're giving him a lot of different things on his plate so he fits back in with our club. It's now a matter of [pitch] sequencing, pitching, getting sharp. He's done OK."
Ken Gurnick is a reporter for MLB.com. This story was not subject to the approval of Major League Baseball or its clubs.