Williams turns in longest outing of season
Phillies starter gaining consistency since coming off DL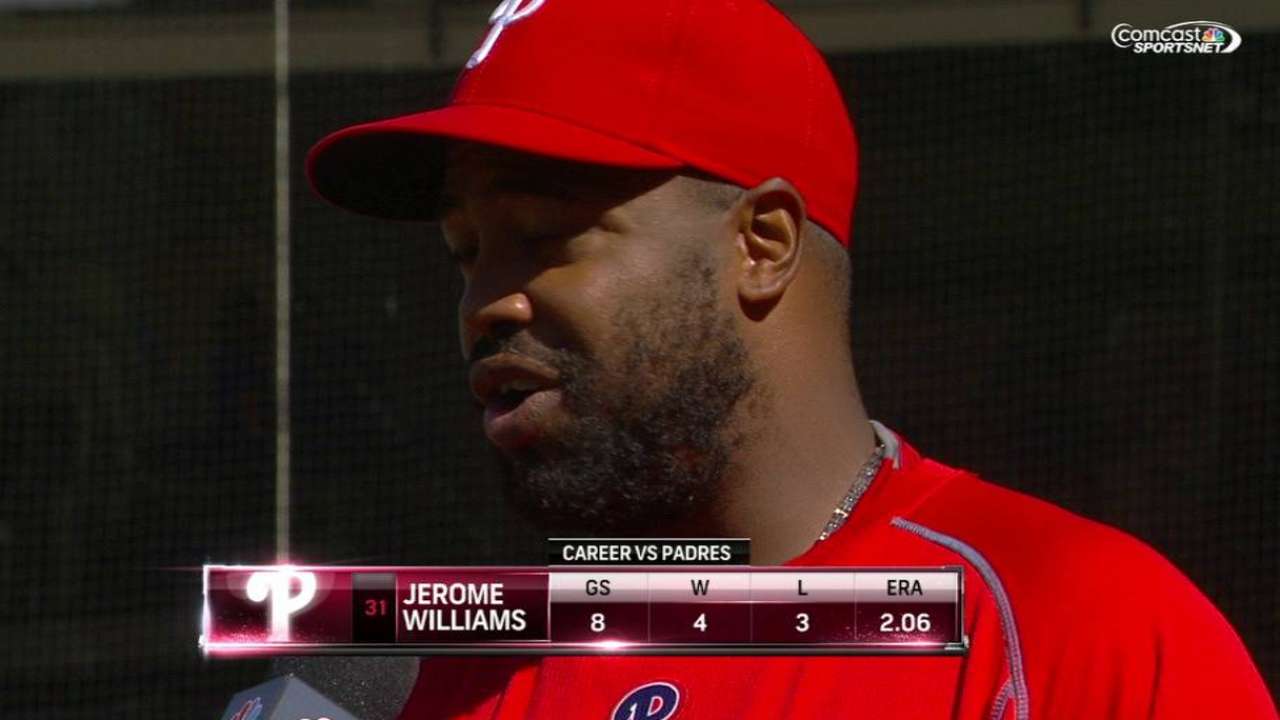 SAN DIEGO -- Finally.
One of the reasons the Phillies signed Jerome Williams to a one-year, $2.5 million contract in October is because they expected occasional starts like the one he pitched Sunday afternoon in a 5-3 victory over the Padres at Petco Park. He allowed five hits, one run and struck out three in a season-high seven innings, improving to 4-8 with a 5.73 ERA.
Williams went 4-2 with a 2.83 ERA in nine starts last season with the Phillies. They did not expect identical numbers in 2015, but they expected more consistency.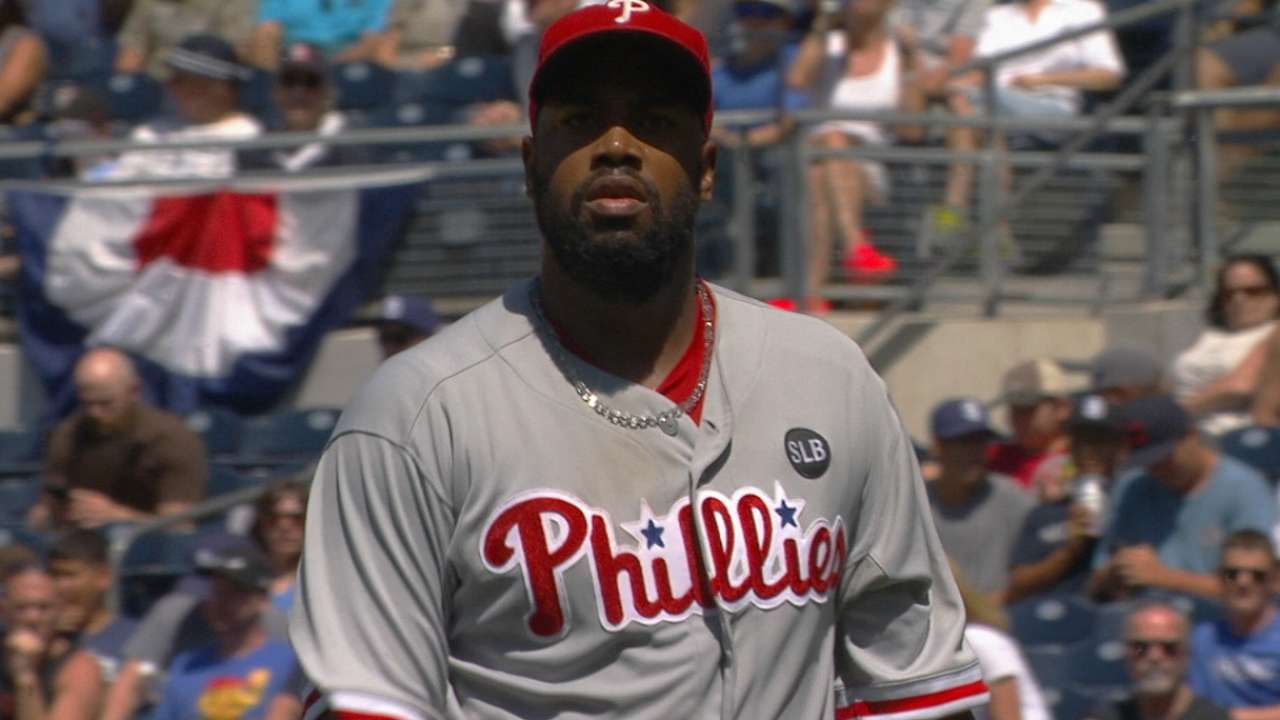 "I'm just sticking to the plan," Williams said. "Mac [pitching coach Bob McClure] and I were talking about it when I came off the DL [on July 24]. Keeping the ball down. If I consciously keep the ball down I get my ground balls. And then, sometimes, maybe if I do throw one up in the zone, I have been so conscious of being down, they miss the pitch."
McClure actually hung twine across the plate in Spring Training to make pitchers more aware of how to pitch down in the strike zone. He unexpectedly broke out the twine for Williams' bullpen session Friday.
"Right when I got on the mound I saw the string," said Williams, who has allowed two runs in 12 innings in his last two starts. "I said, 'OK, that's my key now.' It's helping. I'm having success with it. Hopefully I can keep on going."
Todd Zolecki is a reporter for MLB.com. Read his Phillies blog The Zo Zone, follow him on Twitter and listen to his podcast. This story was not subject to the approval of Major League Baseball or its clubs.