Royals breathe sigh of relief with Medlen
Works 3 2/3 hitless innings to give club shot at victory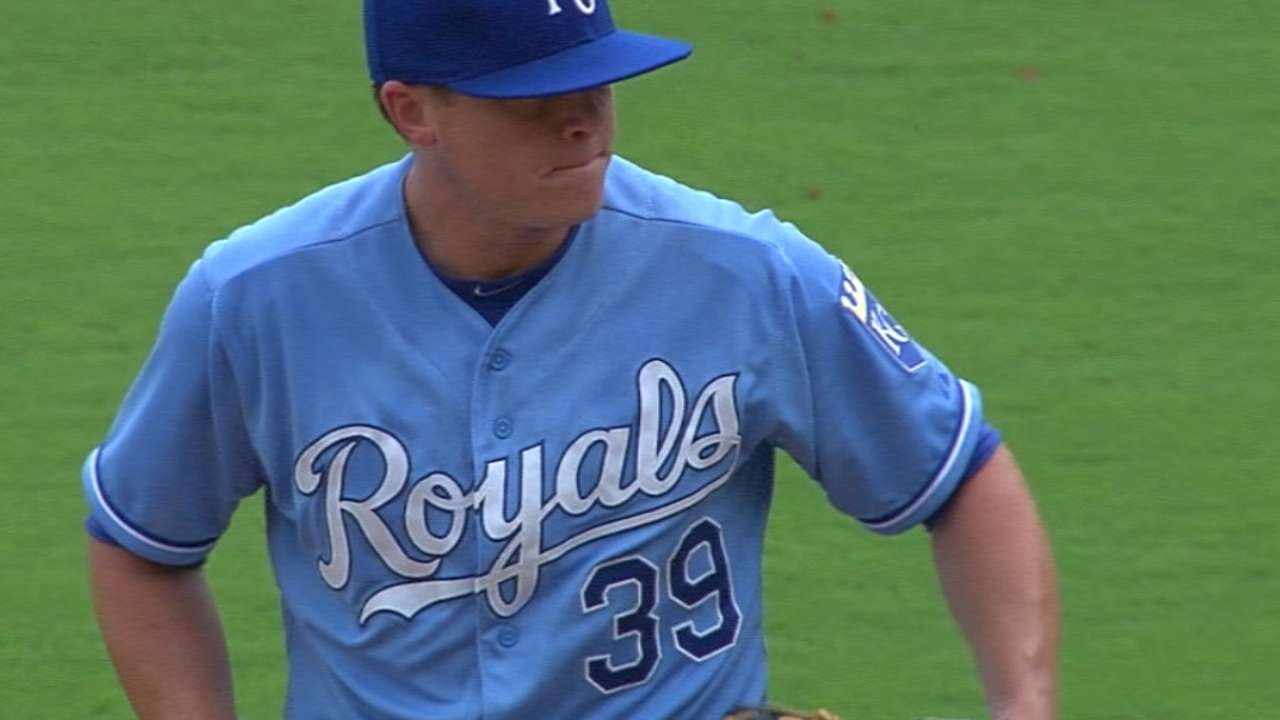 KANSAS CITY -- This was the Kris Medlen that Royals fans dreamed about when general manager Dayton Moore signed him last fall.
Medlen, in relief of starter Danny Duffy, was in complete command, surrendering no hits and just one walk through 3 2/3 innings of scoreless ball that helped pave the way for a 5-4 Royals sweep-clinching victory over the White Sox on Sunday.
"He was absolutely fantastic," Royals manager Ned Yost said. "That's the reason why Dayton has the vision that he has, to lock this guy up for two years knowing that he would probably miss half the year this year and then get his feet back on the ground and be back to who he was a couple of years ago next year. He hadn't thrown more than 35 pitches in the last three weeks, so we extended him out to 50 today, and I thought that was a good thing."
Medlen entered the game with the potential go-ahead run on third and one out in the fourth. Yost wasn't expecting miracles.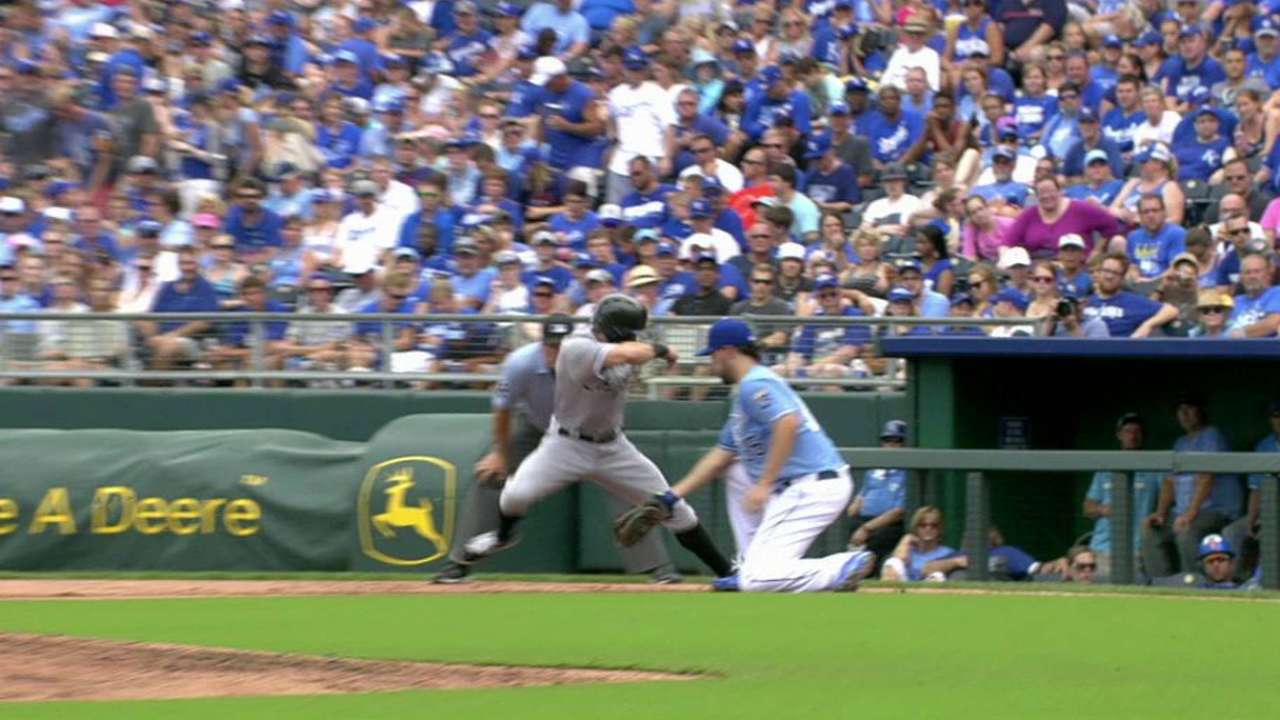 "Just limit the damage in that situation," Yost said. "I didn't even care about the guy on third because there was a lot of ballgame left. I was just hoping he'd make pitches and if you can get a ground ball and turn a double play, that's great. You strike a guy out, that's great. That's exactly what he did. Got a strikeout and we get out of there with no runs."
Medlen, who is pitching after his second Tommy John surgery, continues to make a strong comeback.
"It felt great," Medlen said. "The long-reliever role can be tough, so you try to make sure you're ready. It's tough to simulate game pitches, but I just tried to go out there and do my job today. Being part of this bullpen, I expect myself to do my job and be a part of the success.
"Overall, my feel for pitches and rhythm was pretty good. I'm just happy to be here and happy to be part of this success. It's a great environment and a winning environment."
Medlen was most surprised that he didn't give up any hits.
"I give up a ton of hits, so any time you can put up a zero, that feels pretty good," he said. "If I can hold them, I know our guys will come back."
Medlen admitted this was probably the best he'd felt since getting back to the big leagues. But…
"I try to make it not about myself and more about the team," he said. "I have worked hard. And, you know, from pitches 17 to about 38 is when I started to really feel good."
Jeffrey Flanagan is a reporter for MLB.com. Follow him on Twitter at @FlannyMLB. This story was not subject to the approval of Major League Baseball or its clubs.