Owens relieved to get first win under his belt
Red Sox rookie limits Tigers to one run over five-plus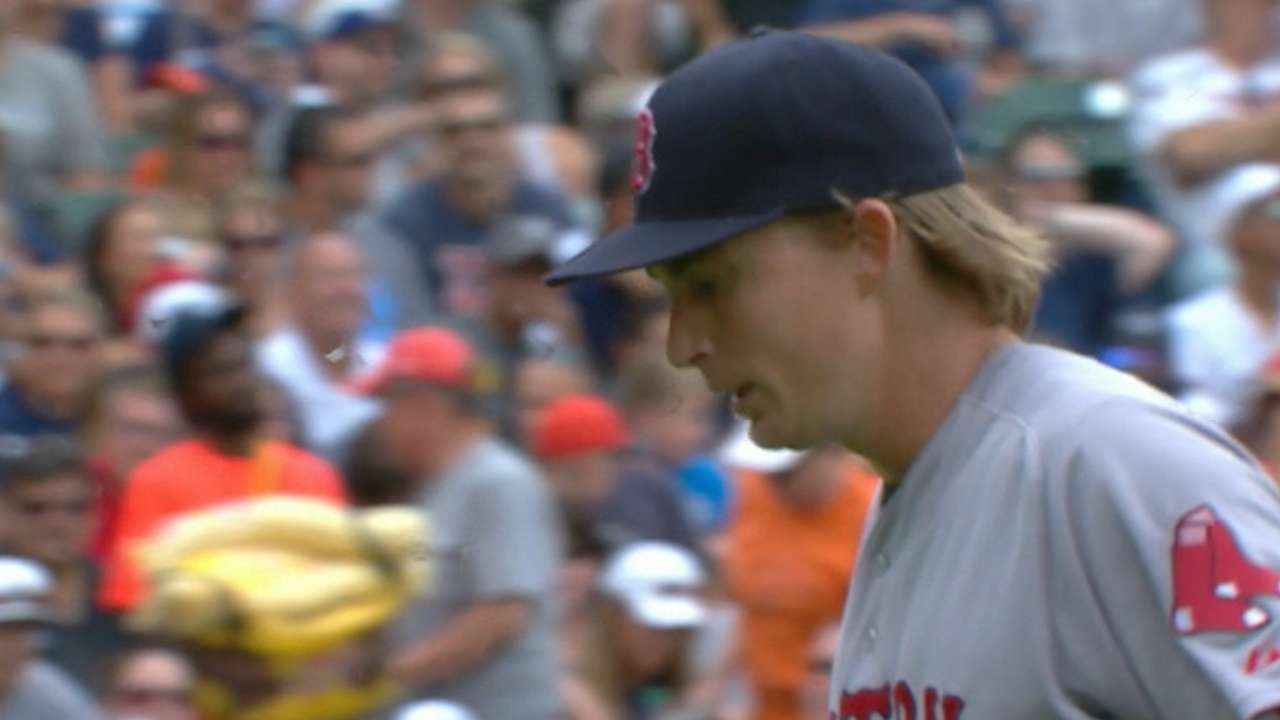 DETROIT -- Sometimes it just feels good to get that first win out of the way.
Red Sox rookie lefty Henry Owens was making just his second Major League start in Sunday's 7-2 victory over the Tigers. After notching his first win, he's happy his first two starts are over and those "welcome to big leagues" nerves are a thing of the past.
"I think, probably these last two starts, looking back, I can kind of trust myself in the zone more, rather than tinker around the strike zone," said Owens, who allowed one run over five-plus innings. "It's good to get these first two out of the way, and the first zone, set my shoulders back, take a deep breath and move on."
Battling command issues -- as evidenced by four walks -- was not what Owens was hoping for. He didn't have a feel for his changeup and had to rely heavily on his fastball. He looked to catcher Blake Swihart to call pitches correctly and was rewarded with good counts in and out of the strike zone.
Swihart is in his first season as well, but he and Owens had worked together in the Minor Leagues. Owens' fastball was critical in limiting the damage and controlling the running game. In particular, Owens gave up two doubles to Ian Kinsler on offspeed pitches, but on both occasions, he stranded the Tigers' second baseman.
It helped that his teammates provided Owens with plenty of support, led by Jackie Bradley Jr.'s career performance at the plate and in the field. What Owens saw Bradley do in center field was nothing new, though.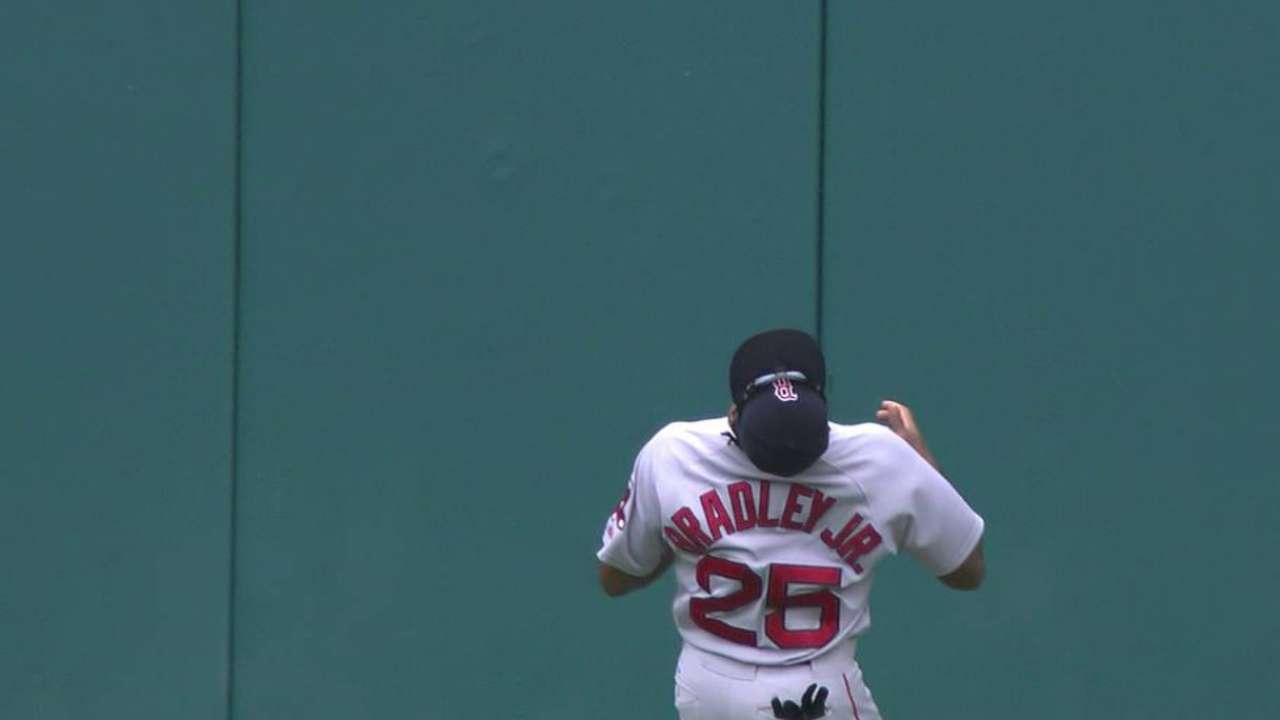 "He's one of the best in the game, if not the best [defensively]," Owens said. "That ball, that Willie Mays ball he had over his head, I was walking back to the dugout because I knew he had a bead on it. That's how good he is, that's how confident I am in him. Also, [he] swung the bat great. Couldn't happen to a better guy. He's been working really hard. I knew he had it. I've seen it too many times, it's routine."
The Tigers can be a potent and dangerous offense, and Owens nearly paid dearly for it in the third. Rajai Davis had walked, stolen second, and advanced to third on Owens' wild pitch to start the inning. A two-out RBI single by Victor Martinez put the Tigers on the board and certainly created an opportunity for Detroit to tie it or go ahead.
After that run, however, Owens was able to get the most dangerous hitter in the lineup, J.D. Martinez, to fly out to center to end the threat. Manager John Farrell acknowledged Owens had struggled with his command throughout, but said that Owens settled in after the third.
In retrospect, the third was the big moment as the Tigers could have flipped the game's momentum. Instead, Owens went on to get his first win with an abundance of help from the offense, defense and bullpen. Not everything comes easy, but Owens' first win was certainly well-earned.
Catherine Slonksnis is a contributor to MLB.com. This story was not subject to the approval of Major League Baseball or its clubs.