Battling control issues, Masterson designated
Red Sox reliever to focus on pinpointing his pitches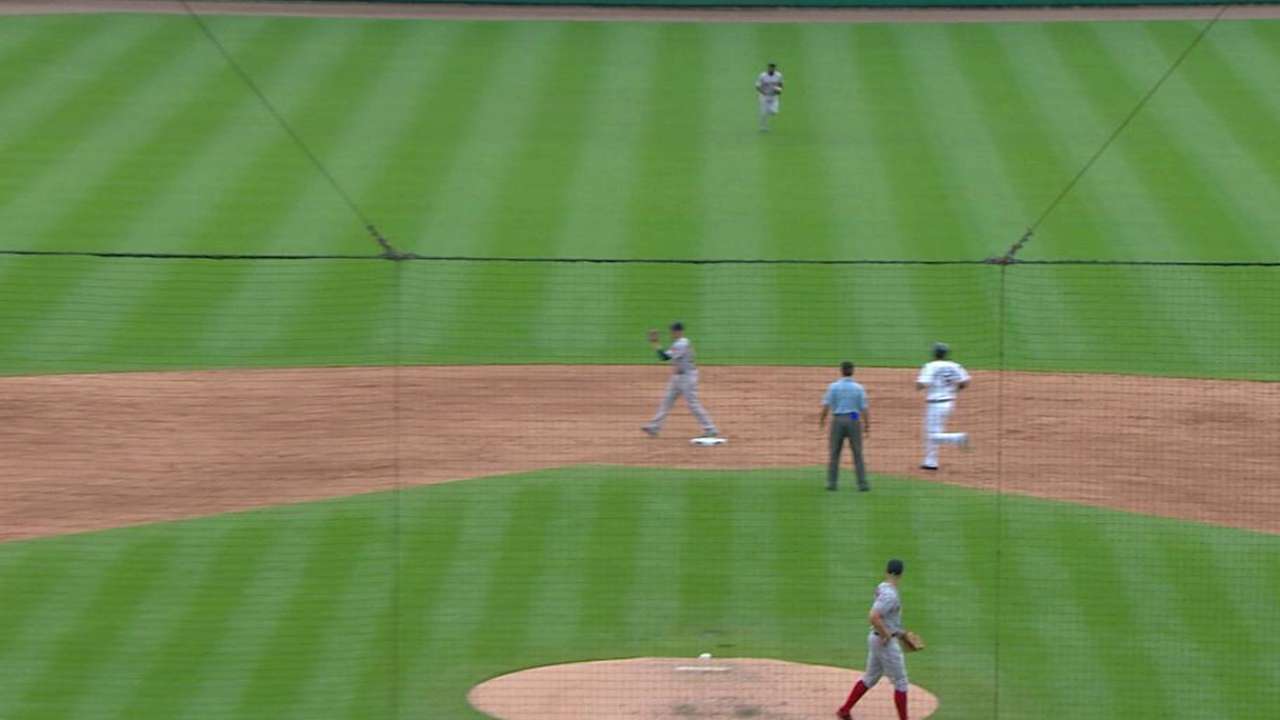 DETROIT -- After a 7-2 win over the Tigers on Sunday afternoon, the Red Sox designated reliever Justin Masterson for assignment. The team will make a corresponding move in the next 48 hours. The righty has shown flashes of commanding his pitches, but has not been able to gain control of the strike zone.
"Every time I make one bad pitch it seems to go really far," Masterson said after the game. "But the overall sense of it, of outing to outing, kept getting relatively better. Stuff like the other night where I came in in the seventh inning and I walked some guys. But it has gotten better. Perfect? Not yet. But we're building to that."
Masterson entered Sunday's game in the seventh. He faced five batters and gave up a home run to Jefry Marte to start the inning. Rather than delay a decision and have Masterson travel with the team to Miami, manager John Farrell said he made the decision Sunday instead.
While he's been designated, Masterson said he'll continue to work on his command and refine the strike zone. Where in the past he had been struggling to even get pitches to the zone, he noted that at least he's around the zone. Now, the task is to be able to pinpoint pitches. And when he misses, he's paid for it.
"The one that's been dinging me has been the heater down and away, and leaving it up and in," Masterson said. "That's been the one. I've given up two homers on that."
With closer Koji Uehara back in Boston for further evaluation on his right wrist and Masterson in the midst of his struggles, Farrell said the decision was made to give others some experience rather than tax the bullpen further.
The move will allow for the team to bring fresh arms up from the Minors. Farrell said the team will continue to carry a full bullpen even with center fielder Mookie Betts coming back from the DL on Tuesday.
Catherine Slonksnis is a contributor to MLB.com. This story was not subject to the approval of Major League Baseball or its clubs.