Colon, Mets moving forward after loss to Rays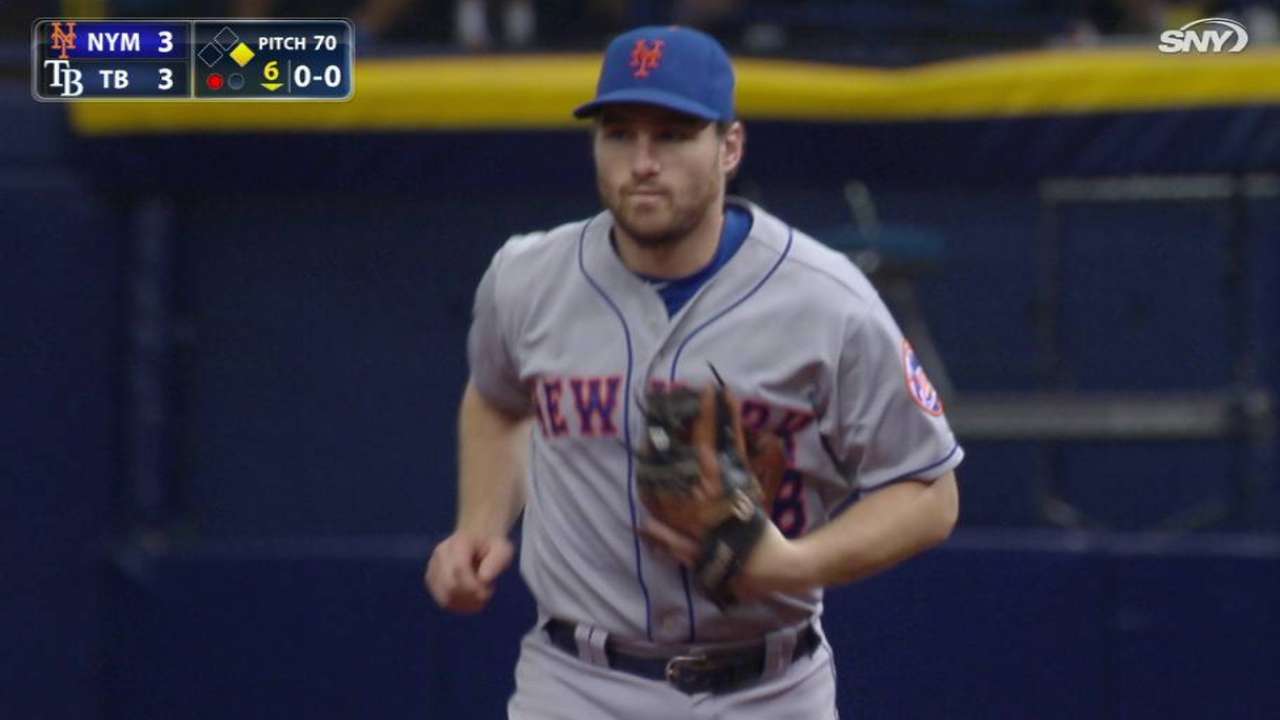 ST. PETERSBURG -- The New York Mets erupted for early, three-run leads in back-to-back games against the Rays this weekend.
And proceeded to lose them both.
On Sunday, the club staked starter Bartolo Colon to a 3-0 second-inning advantage which he failed to protect in the Mets' 4-3 loss to Tampa Bay.
While Colon boasted a walk-free stat line for the fourth consecutive start, he struggled with command at a critical juncture, as Rays rookie Richie Shaffer led off the seventh inning by depositing a belt-high fastball deep into the left-center field seats for his second career round-tripper.
And the game's winning run.
"I made one mistake. It was the wrong location. I threw it and I left it where the hitters like it and I paid the price," said Colon, through an interpreter, of Shaffer's decisive blow.
"When he keeps the ball down, he gets outs," said Mets manager Terry Collins of his 42-year-old right-hander. "You look at the home run, he had two strikes on the guy and got the ball up and that's not where he makes a living."
The Rays' 7 through 9 hitters -- Shaffer, Brandon Guyer and Rene Rivera -- were a combined, 5-for-8 in the game, a fact not lost on the fifth-year Mets' skipper.
"One of the things we've been burned by is the bottom of the order. Those are the guys we've got to get out and we didn't do it," said Collins.
Colon, who matched a Mets franchise record [Bret Saberhagen, 1994] by recording his 13th start of the season without a walk, remains positive about his overall body of work.
"I've been happy with the performance even though we lost today. I've been working on some things in the bullpen with [Mets pitching coach Dan Warthen] and hopefully, we can get back on track as a team and win some games," said Colon.
Michael Kolligian is a contributor to MLB.com. This story was not subject to the approval of Major League Baseball or its clubs.