Archer earns a quality start with gritty performance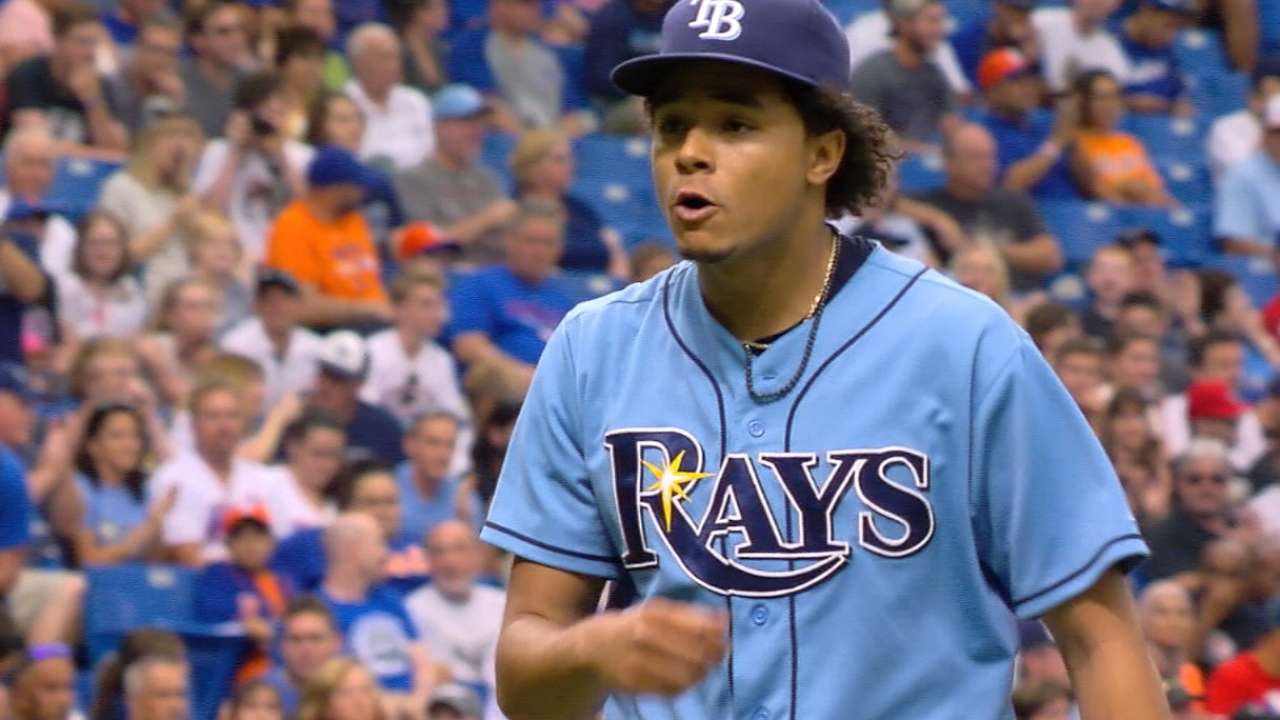 ST. PETERSBURG -- In the second inning of the Rays' 4-3 victory over the Mets on Sunday at Tropicana Field, the strike zone had tightened on Chris Archer and it was having an affect on the Tampa Bay ace.
A few borderline calls that went against the right-hander contributed to a performance that saw him issue four walks -- one of which brought in a run -- and a two-run single off the bat of Daniel Murphy in the frame. But Archer still believed he should have been able to avoid some of that damage.
"I tried to not let it affect me, but I'll admit that it did a little," Archer said. "But you have to turn the page and not be affected by things you can't control. I was throwing quality pitches and I had to remind myself of that."
That reminder, however, also came from his catcher Rene Rivera, who after watching his pitcher labor through 44 pitches in that second inning, including a 13-pitch stretch in which Mets' batters did not swing the bat, delivered a simple message to help Archer move past that inning -- as well those calls.
"[I told him to] just keep battling," Rivera said.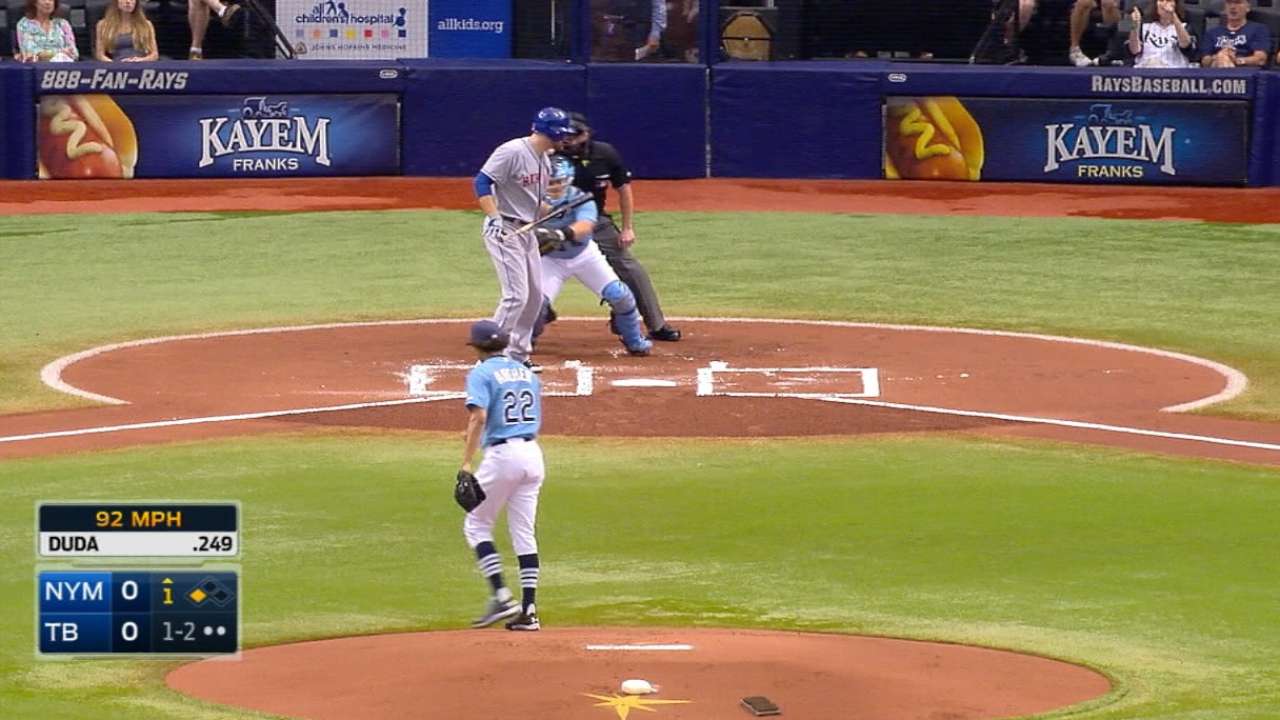 Archer did just that, bouncing back to finish six strong innings with just those three runs on four hits while striking out 10 en route to a no-decision. The 10-strikeout effort was the seventh of double digits this season for the 26-year-old, which ranks second in the American League behind Chicago's Chris Sale (10).
"Archer obviously hit that rough patch and lost the strike zone a tick there in that second inning," Rays manager Kevin Cash said. "That's going to happen, but for what he did, to get 116 pitches, give us five innings of shutout baseball other than the second, that speaks volumes about what he's meant to this club the entire year and then today."
The bounce-back performance proved to be just enough as the Rays offense clawed its way back from a three-run deficit for the second consecutive game.
"There've been points in the season where we're down a few runs and you can feel some uneasiness, but these past few games, it seems like there's been no deficit that's affected us," Archer said. "We've gone out there and we put up runs. Even with [Nathan] Karns yesterday, that weird start to his game and the weird second inning for me, nobody was down or upset.
"They knew that we could get to the starting pitcher and they trusted me to do what I'm capable of doing and I love that."
Troy Provost-Heron is an associate reporter for MLB.com. This story was not subject to the approval of Major League Baseball or its clubs.