Banister's unusual move with Tolleson pays off
'You want to make sure it's over,' manager says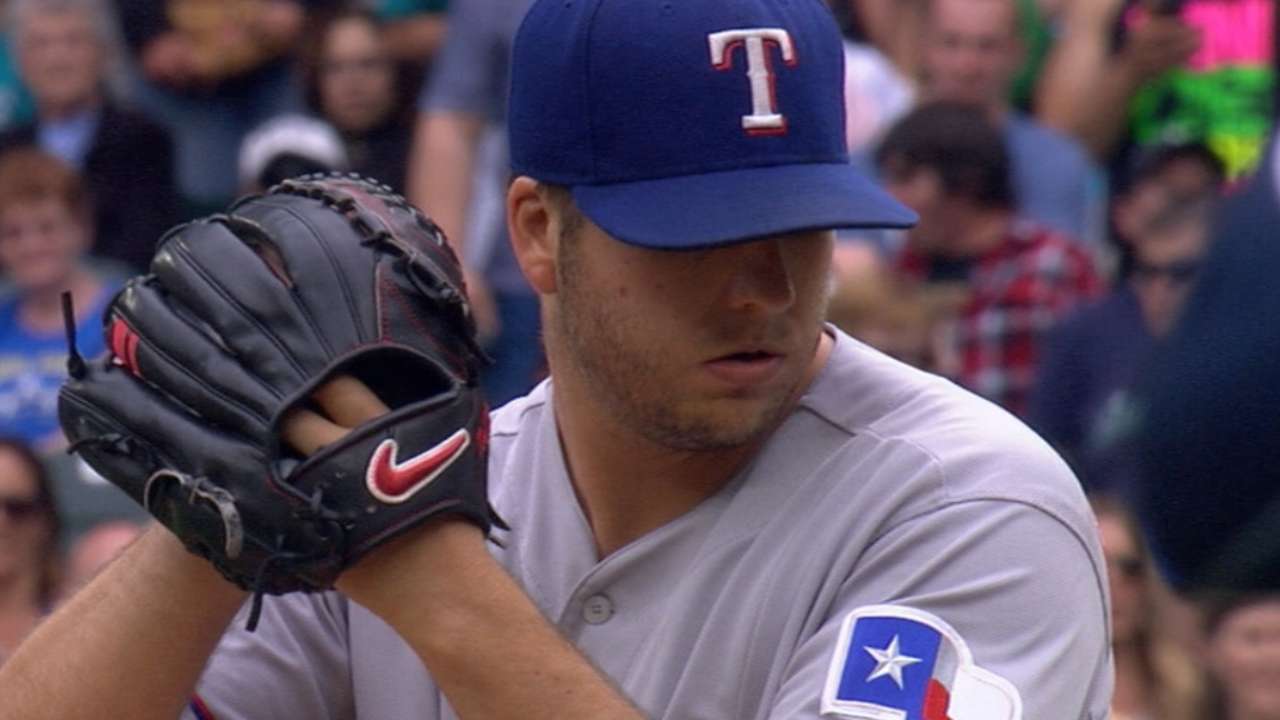 SEATTLE -- The Rangers had a 10-5 lead over the Mariners after six innings and ended up losing 11-10. That game was on April 19 but it factored into manager Jeff Banister's thinking when he sent Shawn Tolleson out to pitch the 11th inning on Saturday afternoon.
Tolleson, in a 3-3 game, had pitched brilliantly to get out of a bases-loaded jam in the 10th. The Rangers responded by scoring eight runs in the top of the 11th, giving Banister the opportunity to use either long reliever Anthony Bass or rookie Luke Jackson to mop up.
But Banister didn't see it as a mop-up situation.
"I thought it was necessary rather than unnecessary," Banister said Sunday morning. "Tolleson had pitches to throw. Based on where we were in the bullpen -- a long man we might need today and a young man who has never pitched in the big leagues -- given the roller-coaster we had been on, those players needed their best on the mound to close that game out.
"I know it's not the conventional process from whoever wrote the book on managerial strategy. But when you're closing a game out, you want your best on the mound. You want to make sure it's over."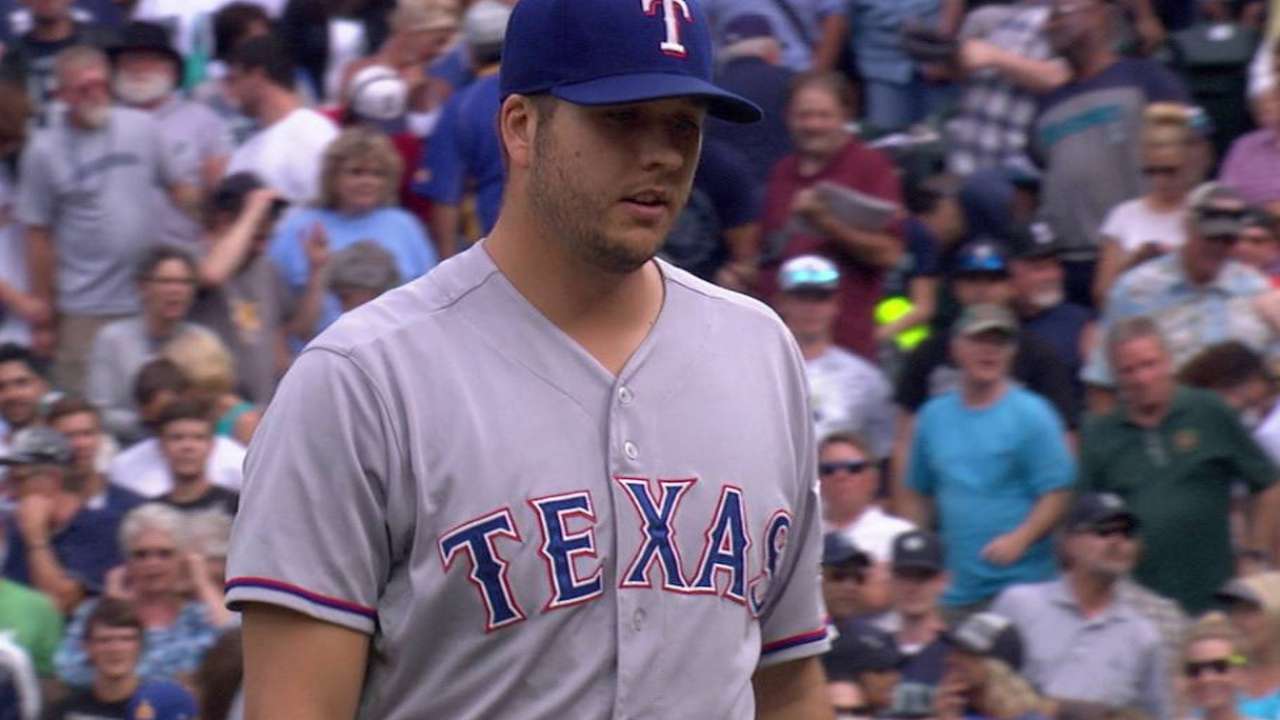 Tolleson threw 48 pitches, although that included seven lobs on two intentional walks in the 10th inning. He is probably not available on Sunday but the Rangers still have Jake Diekman and Sam Dyson available to close. Dyson has two saves since being acquired on July 31 from the Marlins.
Worth noting:
• The Rangers are staying in order with their rotation rather than using Monday's off-day to move starters around. They considered going with Cole Hamels on Wednesday against the Twins so he could pitch on his normal four days' rest. But he will go Thursday and get an extra day like everybody else.
• The Rangers intentionally walked Robinson Cano with runners on first and second in the 10th inning on Saturday. That's only the fifth time in club history the Rangers intentionally passed a batter with runners on first and second. The other four hitters were Miguel Cabrera, Vladimir Guerrero, Ichiro Suzuki and George Brett.
• The eight runs in the 11th inning tied for the second most runs scored by the Rangers in any extra inning. They scored 12 runs in the 15th inning against Oakland on July 3, 1983. They had eight against the Mariners on Sept. 23, 1991.
T.R. Sullivan is a reporter for MLB.com. Read his blog, Postcards from Elysian Fields, follow him on Twitter @Sullivan_Ranger and listen to his podcast. This story was not subject to the approval of Major League Baseball or its clubs.