ICYMI: Missed opportunities abound in Friars' loss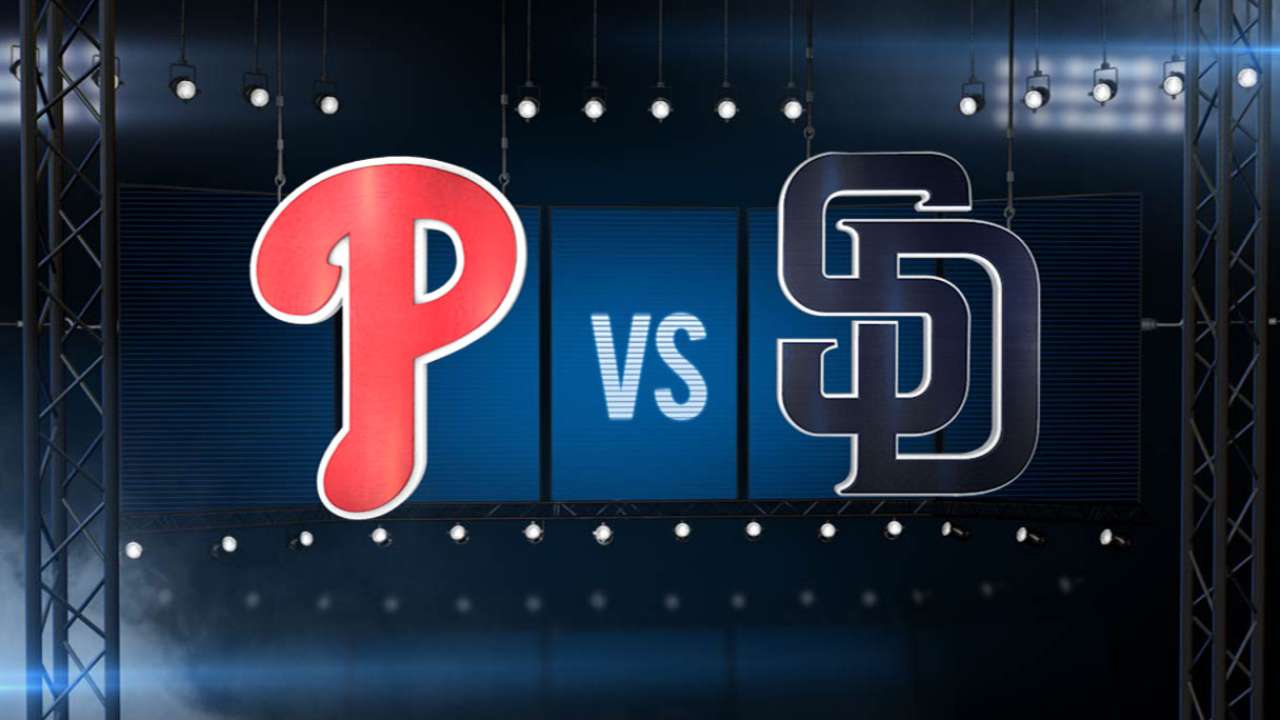 For the second night in a row, the San Diego Padres outhit the Philadelphia Phillies -- this time nine hits to seven -- but once again the Phillies would come out on top Saturday, as the Friars fell by a score of 4-2 in front of a sellout crowd of 44,567.
Saturday certainly had its share of positive moments, as Petco Park was teeming with Friar Faithful who were delighted earlier in the evening as the team enshrined Benito Santiago and Garry Templeton into the Padres Hall of Fame, and excitement filled the air for another successful "Baseball Night in San Diego." The positivity would not hold however, as the Padres once again found themselves on the wrong end of a frustrating game against the Phillies.
Tyson Ross showed flashes of befuddlement and brilliance on Saturday, as Ross surrendered three runs in the first three innings of the game to give the Phillies a 3-0 lead. Fortunately, those three runs would be the only runs Ross would surrender, as he bunkered down and retired 14 straight batters after giving up two singles in the third.
Ross did finish the night with a quality start after yielding only three earned runs on five hits and eight strikeouts over seven innings of work, but ultimately he would be pegged with his ninth loss of the season after San Diego could not make up its early deficit. Reliever Joaquin Benoit also had an uncharacteristic outing, as he surrendering an earned run on two hits in his one inning of relief in the eighth.
As the headline suggests, the Padres had a number of opportunities on Saturday, as they pounded out nine hits, with Matt Kemp being the lone Padres batter to enjoy a multihit game on the day. Eight of the nine Padres starters in Saturday's lineup had a hit, with Kemp and Jedd Gyorko being the only players to record an RBI. The team would ultimately leave six runners on base while going 2-for-8 at the plate with runners in scoring position.
Although a couple of mishaps on the base paths created strife for the Padres, and opportunities seemed to pass the Friars by, there were positives to be found in Kemp collecting his 60th RBI of the season and Derek Norris recording his 28th catcher-caught-stealing (CCS) of the year. Norris's 28 CCS lead the Majors this year, andthey mark a career high for him, while Kemp improved his batting average against the Phillies to .325 (62-191) in 50 career games vs. Philadelphia.
The Padres will try again Sunay, as they send Andrew Cashner to the mound to face off against Jerome Williams and the Phillies. In case you missed it, here are some highlights and stories that may have passed you by on Saturday:
Padres post-game recap and highlights: Ross falters early and Padres can't recover
Before the game, Benito Santiago and Garry Templeton inducted into Padres HOF: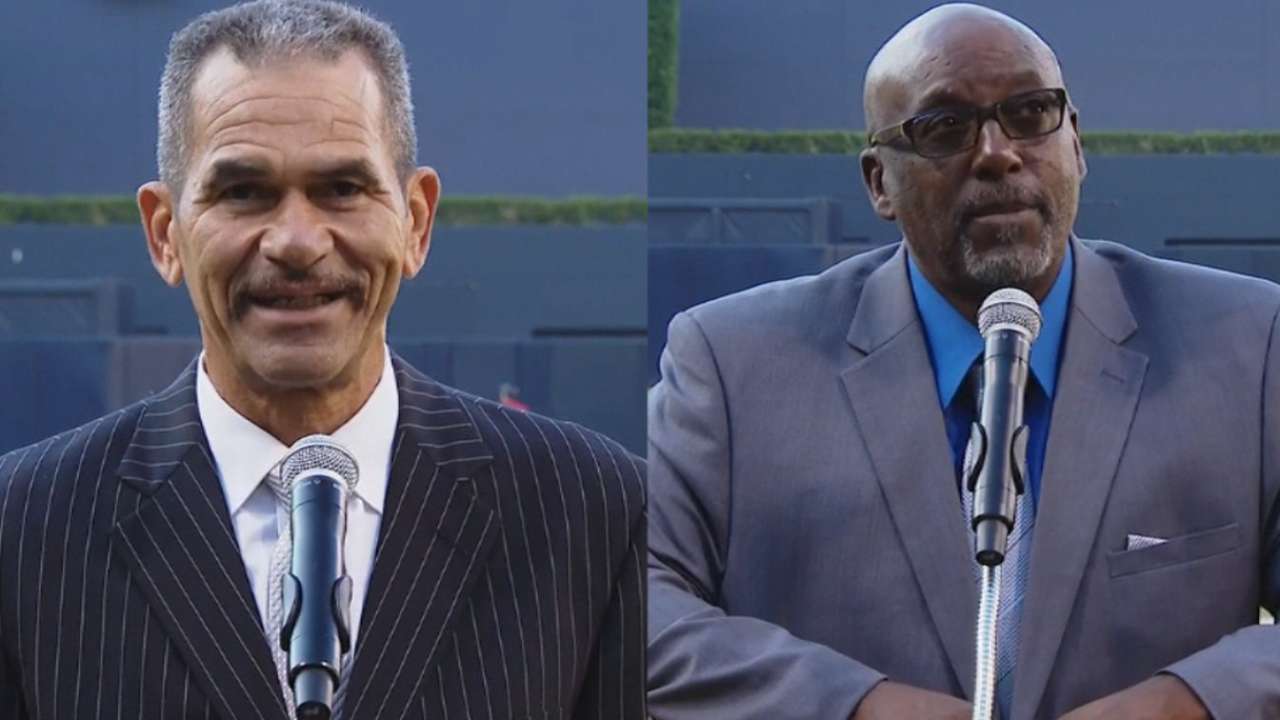 Kemp puts the Padres on the board with an RBI single in the 4th: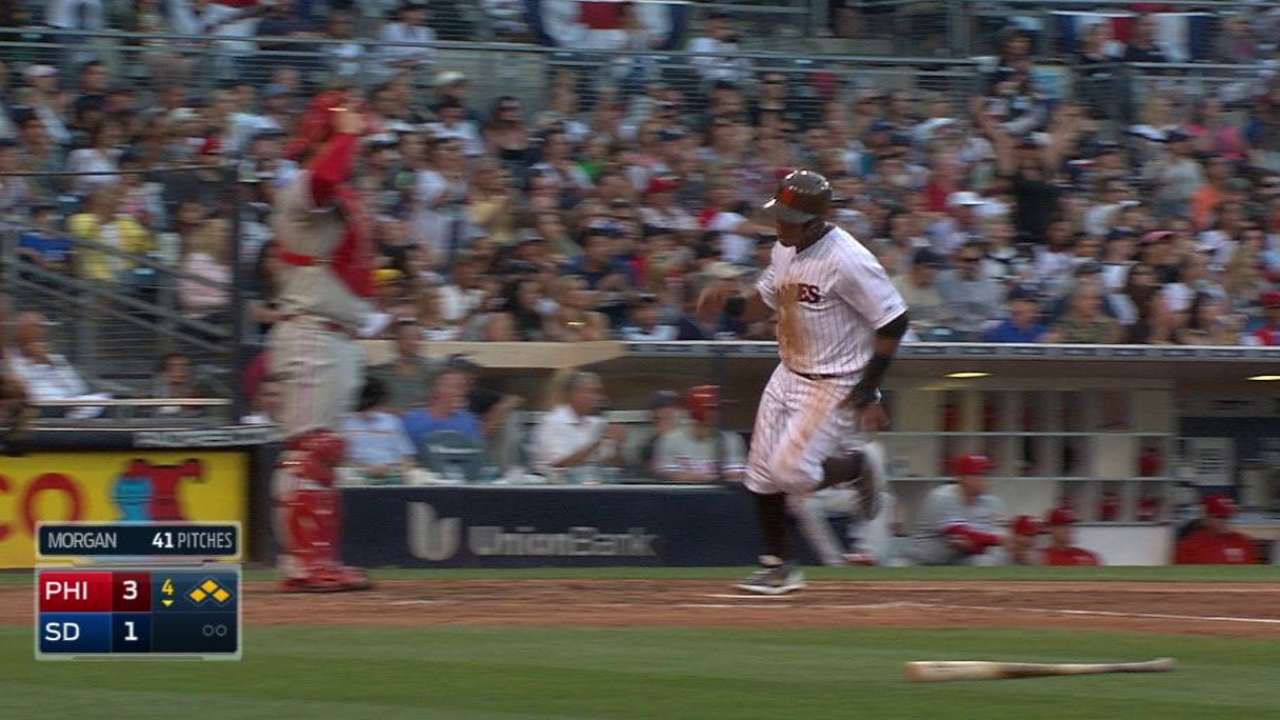 Gyorko cuts into the Phillies lead with an RBI single in the 6th: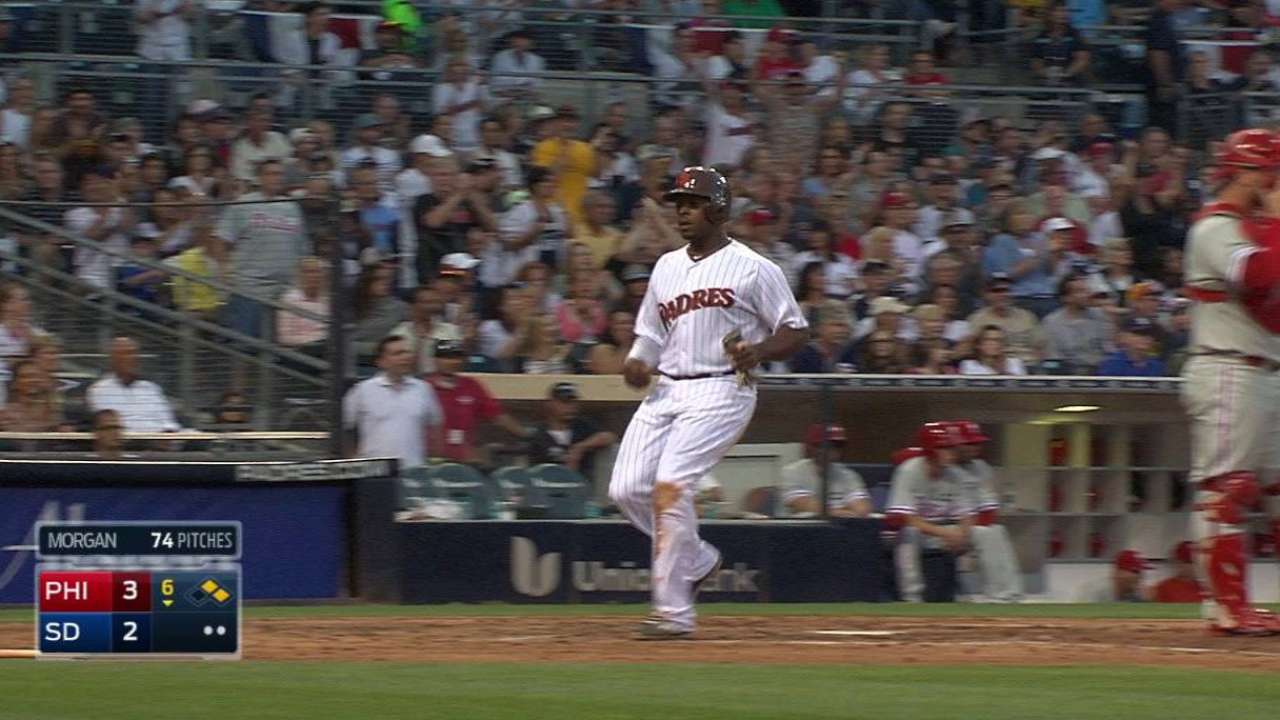 The day's top stories:
Padres Hall of Fame grows bigger and better on Saturday: Padres induct Templeton, Santiago into HOF
Ailing reliever sees 2015 campaign come to an end: Morrow decides to have shoulder surgery
Venable returns in Padres flurry of moves: In series of moves, Venable reinstated, Mateo to DL
2015 sees funk, inconsistency for Padres pitchers: Some troubling stats for Padres' pitching
Friday an uncharacteristic outing for Padres starter: Shields frustrated after surrendering 3 homers
Down on the Farm: Davis leads Lake Elsinore to another marathon win
Murph's Musings: Morrow to have shoulder surgery next week
Notable Notes: Game Notes vs. PHI (08.08) Swinging Friars Take another Crack at the Phils Saturday
Looking forward to the next game:
Friar Forecast: Righties Williams, Cashner go toe to toe
Sunday's pitching matchup: Andrew Cashner (4-11, 4.08 ERA) vs. Jerome Williams (3-8, 6.09 ERA)