Bradley makes dazzling grab, has 5 RBIs
Center fielder gives Red Sox glimpse of his potential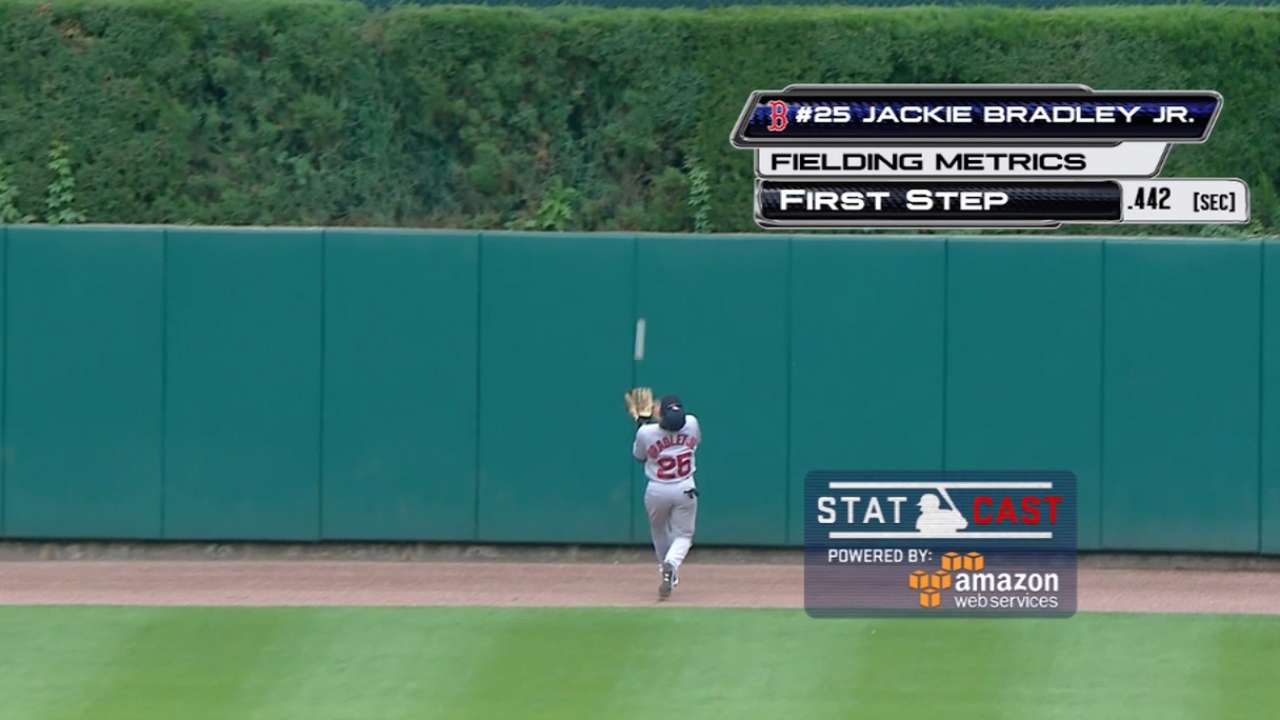 DETROIT -- Jackie Bradley Jr. has been with the Red Sox primarily for his defense. He has struggled at the plate, tallying just four RBIs entering Sunday's 7-2 victory over the Tigers. Yet, Bradley was the player of the game and it wasn't even close as he tallied a career-high five RBIs.
Bradley was a career .188 hitter with five home runs entering the series finale. Sunday's solo shot in the seventh off Tigers reliever Tom Gorzelanny made it six and was just his second this year. Playing center field in spacious Comerica Park, Bradley sprinted towards straightaway center on a well-struck Jefry Marte ball, robbing him of extra bases in the fourth with a sensational over-the-shoulder basket catch. He did everything for the Red Sox on a day when he's been filling in for regular center fielder Mookie Betts.
"Today was a flash of what Jackie's capable of," Boston manager John Farrell said. "And when he swings the bat like that, it's certainly the potential for an outstanding player. The defense has clearly been the carrying tool for him. It always gives him the opportunity to find at-bats for him.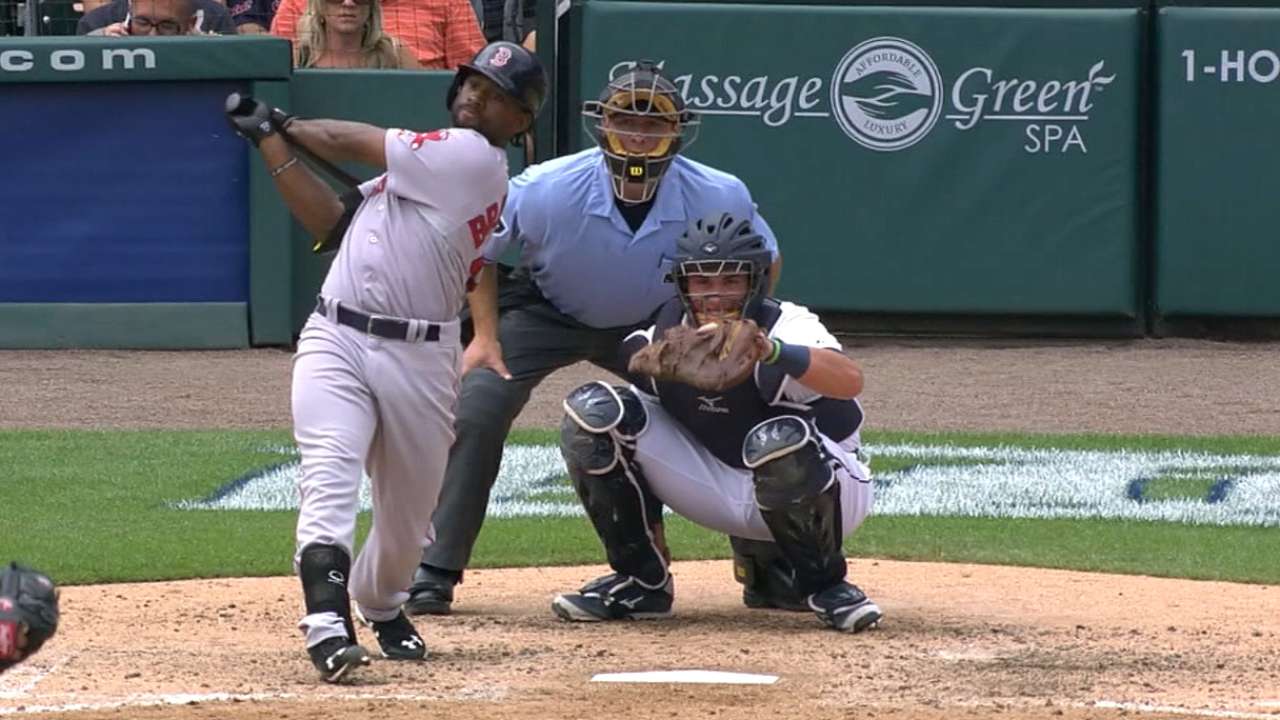 "Today, a big day for him. But as a young player, both on the amateur level and the lower levels, he's been a very good offensive contributor. It's taken some time for him to get his feet on the ground here, but today is a glimpse of what that potentially could be."
While the catch in center field caught some by surprise, it was nothing new for Red Sox starter Henry Owens. Typically when a ball forces an outfielder to turn his back on the outfield, a pitcher will cover third base for any potential play. But Owens turned and started walking to the dugout, confident in Bradley's defensive abilities. And Owens said it's a play he's seen Bradley make on countless occasions during practice.
Still, Bradley had a career-best performance on a day when Tigers starter Justin Verlander wasn't having a particularly bad outing. Even with his prolonged 33-pitch second inning, Verlander gave Detroit six innings of two-run ball and struck out seven. But Bradley fouled off several pitches to work a bases-loaded walk in the second that forced in the first Boston run. It was his bases-clearing triple in the seventh that put the Red Sox over the top, though.
"Every single day you just want to go out there and compete," Bradley said. "Show that you put the work in and you pretty much let the game fall into place. Can't really worry about the results as long as you know you put the work in."
Betts is scheduled to return Tuesday, so the Red Sox will have a decision to make about Bradley's playing time. For Bradley, he's looking forward to having Betts back and isn't thinking about how he'll be used. Consistency is difficult when a player doesn't get regular playing time, but for now, Bradley has a red-letter day to appreciate.
Catherine Slonksnis is a contributor to MLB.com. This story was not subject to the approval of Major League Baseball or its clubs.