Sale, Samardzija looking for reset button
Hurlers going through difficult stretch, but club confident in rebound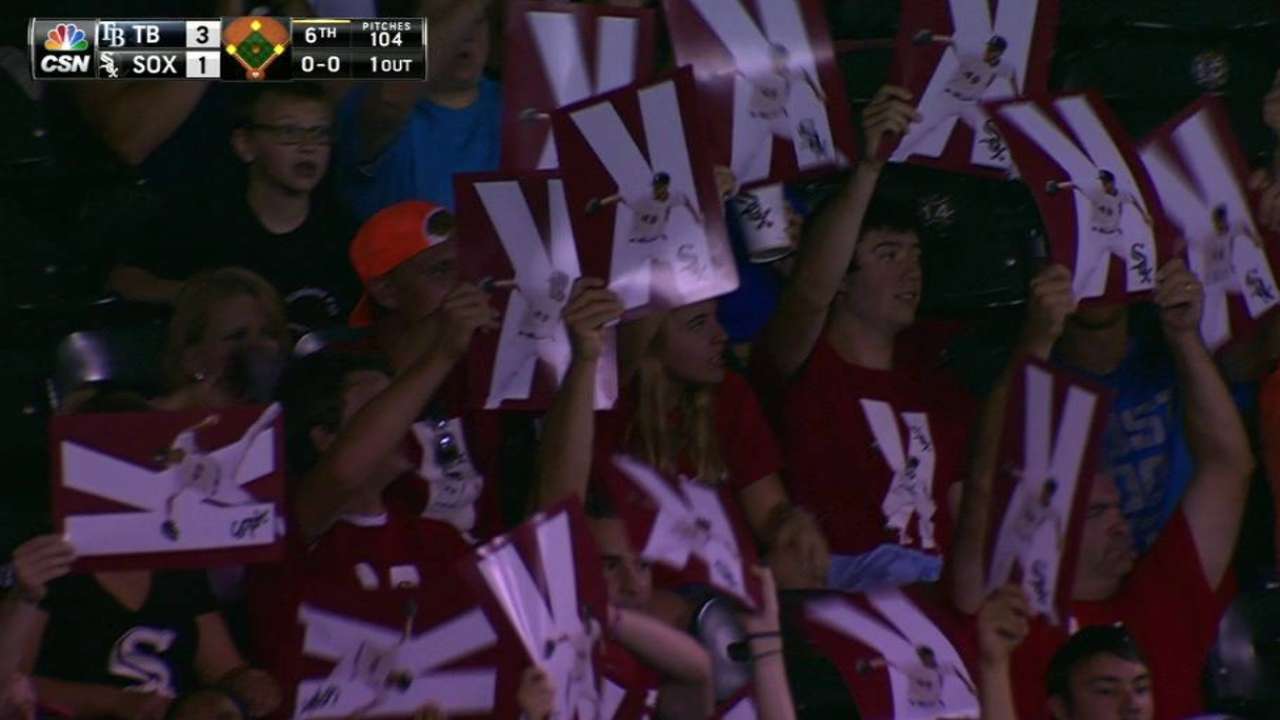 KANSAS CITY -- There are highs and lows in every Major League season and right now, the guys at the top of the White Sox rotation have hit a lull. But manager Robin Ventura isn't worried about Chris Sale and Jeff Samardzija, who are looking to turn it back on over the final eight weeks of the regular season.
"They've gone through some great stretches," Ventura said when asked about the recent struggles of Sale and Samardzija. "Part of it is just going through the season. It's hard to keep the pace up."
Samardzija hasn't made it through the fifth inning in his last two starts and his ERA jumped from 3.94 to 4.62 over that span. Sale, who starts Monday night against the Angels, is 1-3 with a 7.61 ERA over his last four starts.
"Is [Sale] going through a rut? I think it's somewhat of that," Ventura said. "Everybody goes through that. He's human. You look at where he has been in the past and how he has gotten through it. ... He has always been able to bounce back and we've seen great stuff out of him.
"For right now, it's kind of a reboot. It's not fatigue or a physical thing. He still has the velocity. It can be just a reboot where you get right back into the things that you hold dear."
Ventura will take his chances the rest of the way with Sale and Samardzija getting the ball in 40 percent of the games.
"Looking at them going forward, you still like running them out there," Ventura said. "Your chances are better when they pitch because you know what they are capable of."
Robert Falkoff is a contributor to MLB.com. This story was not subject to the approval of Major League Baseball or its clubs.