Greene optioned; Gorzelanny to rejoin Tigers
Rondon gets first '15 save as Wilson deals with fatigue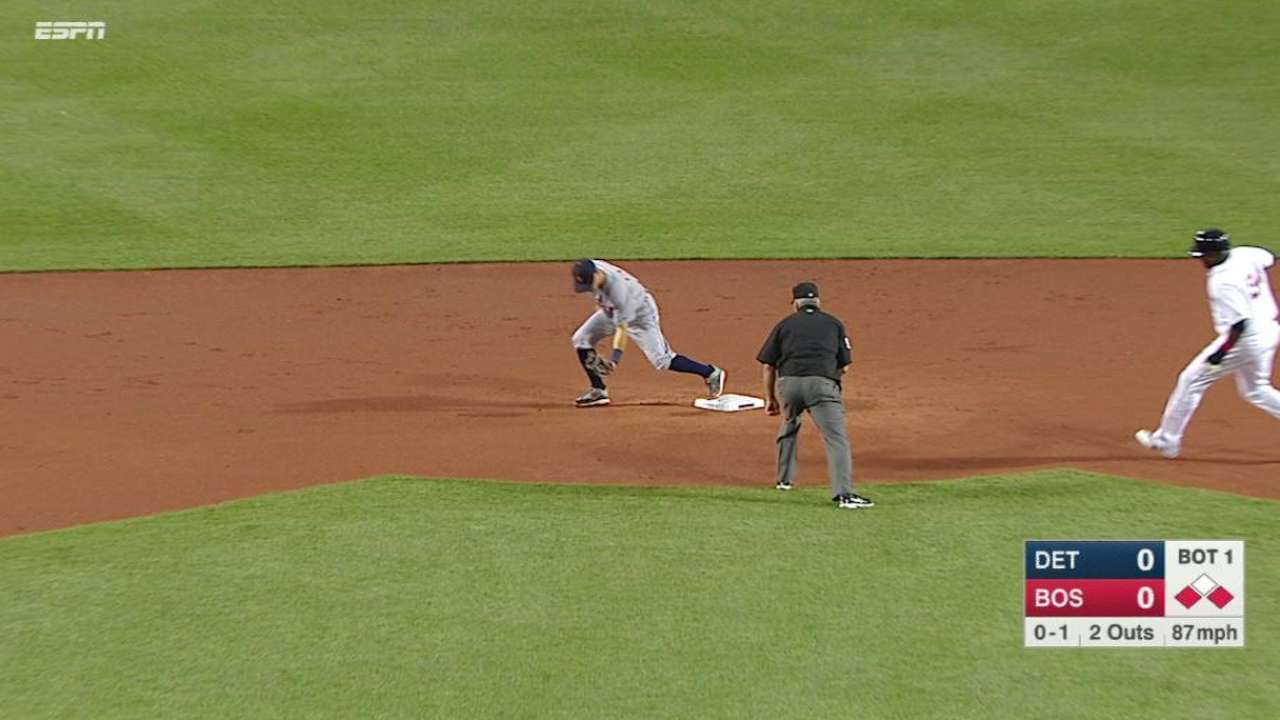 DETROIT -- Starter-turned-reliever Shane Greene has been optioned to Triple-A Toledo, the Tigers announced after Saturday night's 7-6 win over the Red Sox.
The club will purchase the contract of left-handed reliever Tom Gorzelanny from the Mud Hens before Sunday afternoon's series finale.
Gorzelanny, who cleared waivers a month ago after being designated for assignment, has been experimenting with a sidearm delivery. He has allowed two earned runs on three hits over his past seven outings -- a span of eight innings -- with Toledo.
"He's been working on the new arm slot, and he's been much more effective with it his last four, five outings," said Tigers manager Brad Ausmus.
Gorzelanny has a 6.38 ERA with a 1.96 WHIP in 30 Major League games this year.
After starting 3-0 with a 0.39 ERA, Greene struggled to an 8.60 ERA over his next 10 starts. The righty, who was acquired from the Yankees in the offseason as part of a three-team deal with the D-backs, was optioned to Toledo on June 12 in the hopes he'd improve his sinker and changeup. But upon being recalled in July, he yielded at least five runs in three consecutive starts before being transferred to the bullpen.
The Tigers had a vacancy in their 40-man roster, so no additional move needs to be made.
Wilson out with fatigue
Right-hander Alex Wilson didn't pitch the ninth inning Saturday night because he has been dealing with shoulder soreness, Ausmus said.
The manager admitted it's "a little bit" of a concern.
"This is the second time in a week that he's complained about it," Ausmus said. "We don't think it's anything more than fatigue, which clearly he could be fatigued. He has been used quite a bit."
Wilson, who has been one of Detroit's most reliable bullpen arms, has thrown 63 innings this year between the Tigers and Mud Hens. He's no stranger to long outings, though; the righty started 68 games in the Red Sox organization from 2009-12.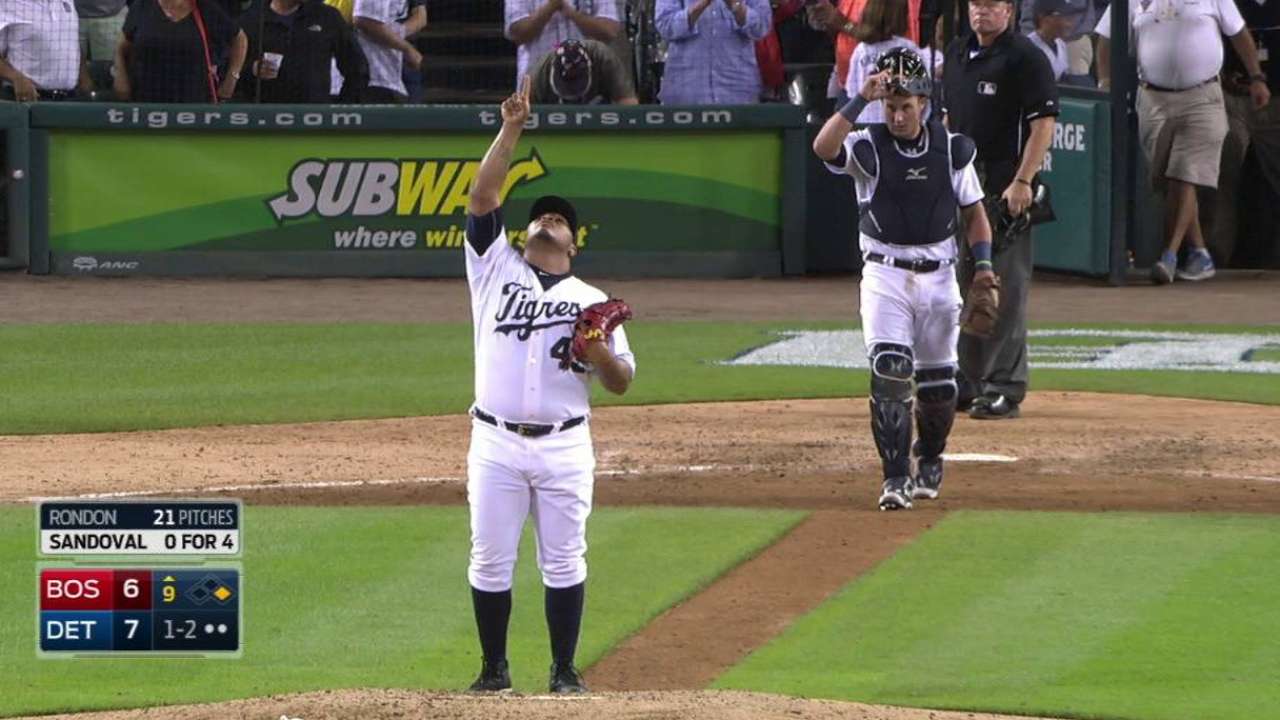 Wilson said he'll have Sunday off and will be reevaluated Monday.
"It's to the point where it's just better to take a couple days and get rid of it completely," Wilson said. "That way, there's no issues coming down the home stretch here."
With Wilson unavailable, Bruce Rondon pitched the ninth Saturday. He issued a two-out walk to David Ortiz, but struck out Pablo Sandoval to secure his first save of the season and second of his career.
Alejandro Zúñiga is an associate reporter for MLB.com. Follow him on Twitter @ByAZuniga. This story was not subject to the approval of Major League Baseball or its clubs.