Rookie Piscotty providing production for Cards
Outfielder tallies pair of run-scoring singles in win vs. Brewers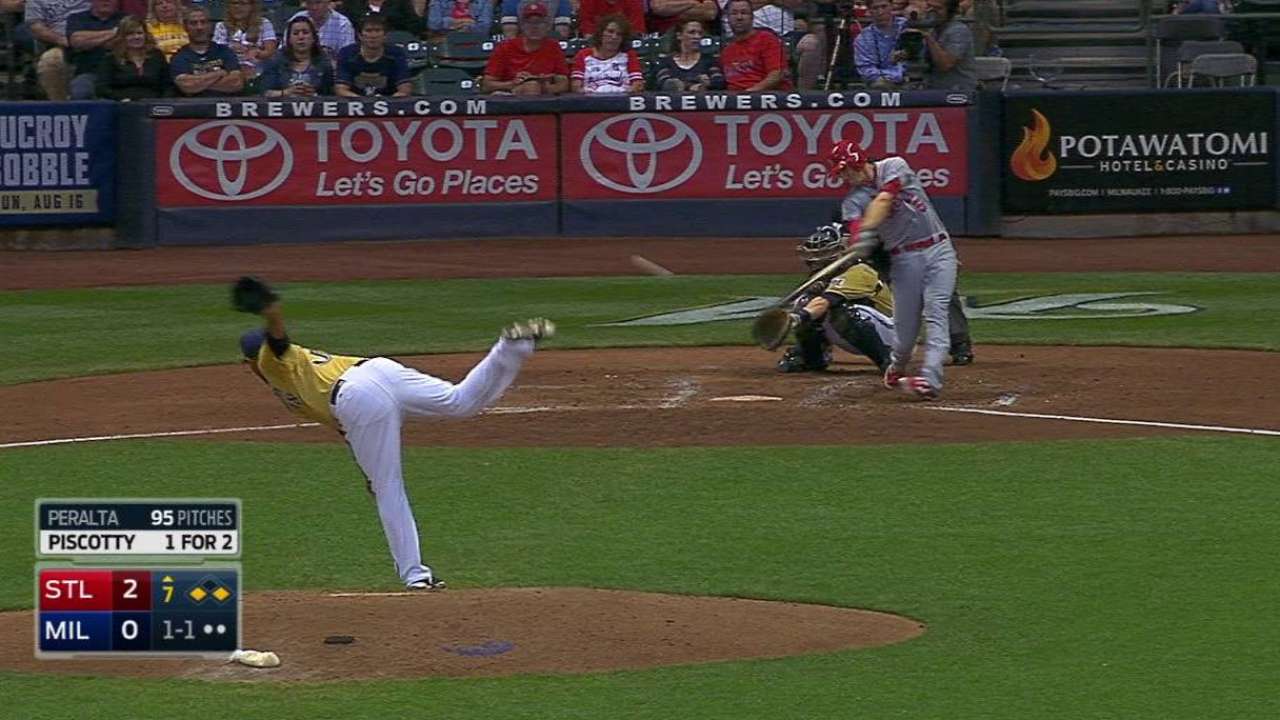 MILWAUKEE -- Lost in the Cardinals' dominant run of pitching is that the club has found another rookie hitter to contribute at the plate.
Left fielder Stephen Piscotty provided most of the offense on Saturday in a 3-0 win over the Brewers at Miller Park. The rookie connected on a pair of two-out, run-scoring singles, one in the second and another in the seventh.
"Those are two big hits for us," manager Mike Matheny said. "Both of them with runners in scoring position and two outs. [Piscotty] is taking advantage of a very consistent approach."
The mature approach that Piscotty, the Cards' second-ranked prospect, carries has lifted his batting average to .333 since being called up from Triple-A Memphis on July 21. He's tallied eight RBIs in that span, including three RBI hits in this series.
"I'm just up there trying to do my job every time, whatever the situation calls for," Piscotty said. "I was able to come through a couple of times tonight."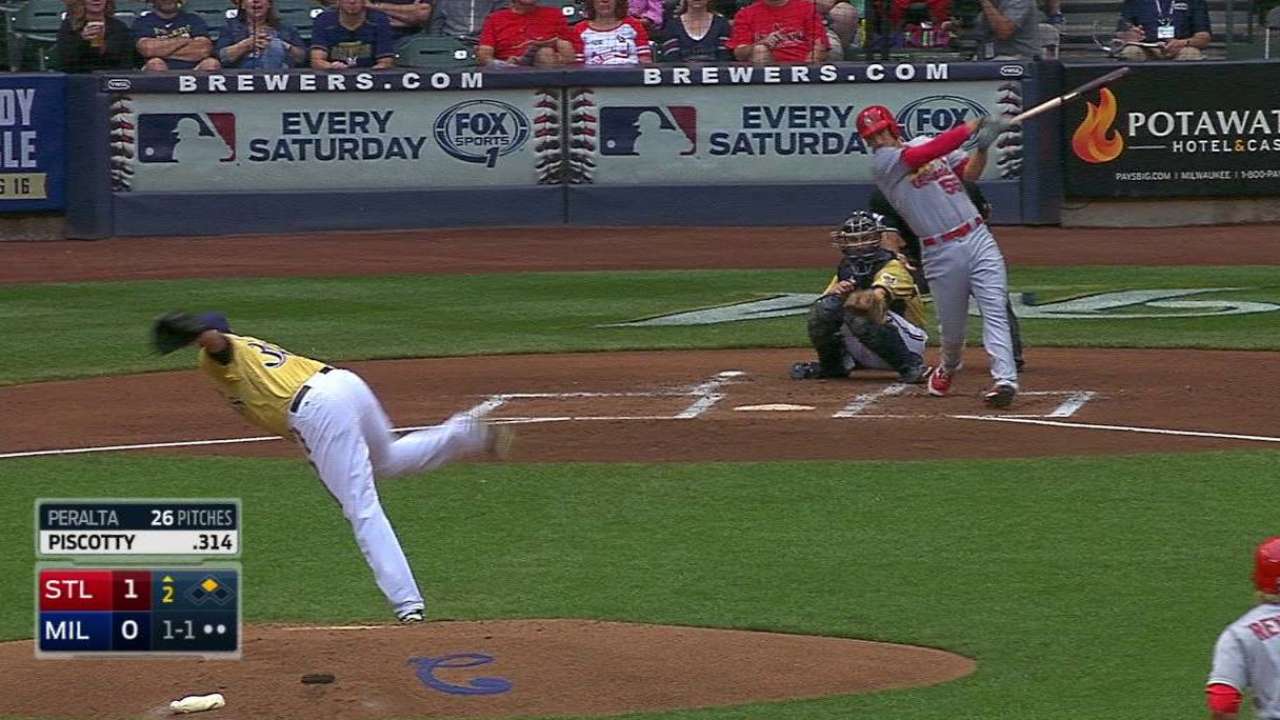 A first-round pick by the Cardinals in the 2012 Draft, the 24-year-old Piscotty gives St. Louis another bat to rely on in a time of need. With both Matt Holliday and Matt Adams on the disabled list, Piscotty and fellow rookie Randal Grichuk have aided in replacing the two.
Grichuk broke Friday's game against the Brewers open with a three-run homer, and Piscotty provided the big hits on Saturday. The latter continues to impress his manager, despite being with the club for just a short period of time.
"He doesn't carry one at-bat into another," Matheny said. "He's doing things in the outfield, too, that tells you no question this is a smart kid. Overall intelligence and baseball IQ don't necessarily have to be at the same time, but he carries both."
Brandon Curry is an associate reporter for MLB.com. This story was not subject to the approval of Major League Baseball or its clubs.