Hanley scratched, may miss series finale
Betts to play Double-A rehab game; Uehara day to day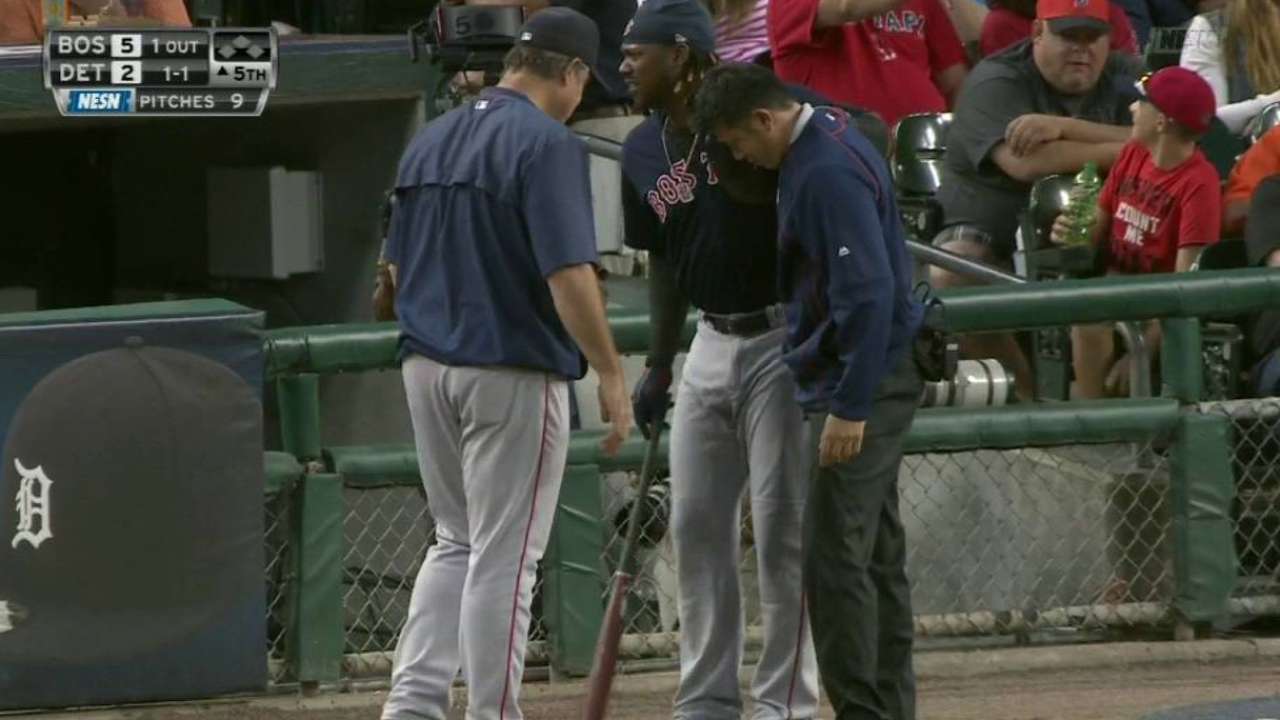 DETROIT -- Not long before Saturday night's 7-6 loss to the Tigers, the Red Sox made a lineup change for the second straight night. This time, though, it wasn't because of a trade as left fielder Hanley Ramirez was scratched with less than an hour before game time with left foot soreness.
Ramirez's soreness was a result of a ball that he had fouled off Friday night. Ramirez received treatment throughout Saturday, but after he continued to experience soreness, the team ordered X-rays on Ramirez's foot. The results came back negative, but Ramirez is questionable to start Sunday.
Meanwhile, center fielder Mookie Betts' paperwork went through Saturday. He was able to complete a full pregame workout without concussion symptoms, and headed to Akron, Ohio, to join the Red Sox's Double-A affiliate for a rehab game Sunday. If all goes well, Betts is expected to rejoin the Red Sox when when they travel to Miami to take on the Marlins for a two-game series starting Tuesday.
Third baseman Pablo Sandoval jammed his thumb Friday night and came out of the game in the ninth. While he experiences continued soreness, Sandoval was cleared to play Saturday and went 0-for-5. Manager John Farrell is hoping Sandoval's thumb doesn't get jammed, so the team will keep an eye on him.
As for closer Koji Uehara, he remains questionable for Sunday's series finale and is day to day. Farrell considers it a stretch that Uehara would be able to pitch since some swelling remains on the right wrist from being hit Friday night.
Catherine Slonksnis is a contributor to MLB.com. This story was not subject to the approval of Major League Baseball or its clubs.