Brewers' offense lacks punch following trades
Milwaukee shut out by Cardinals for second straight game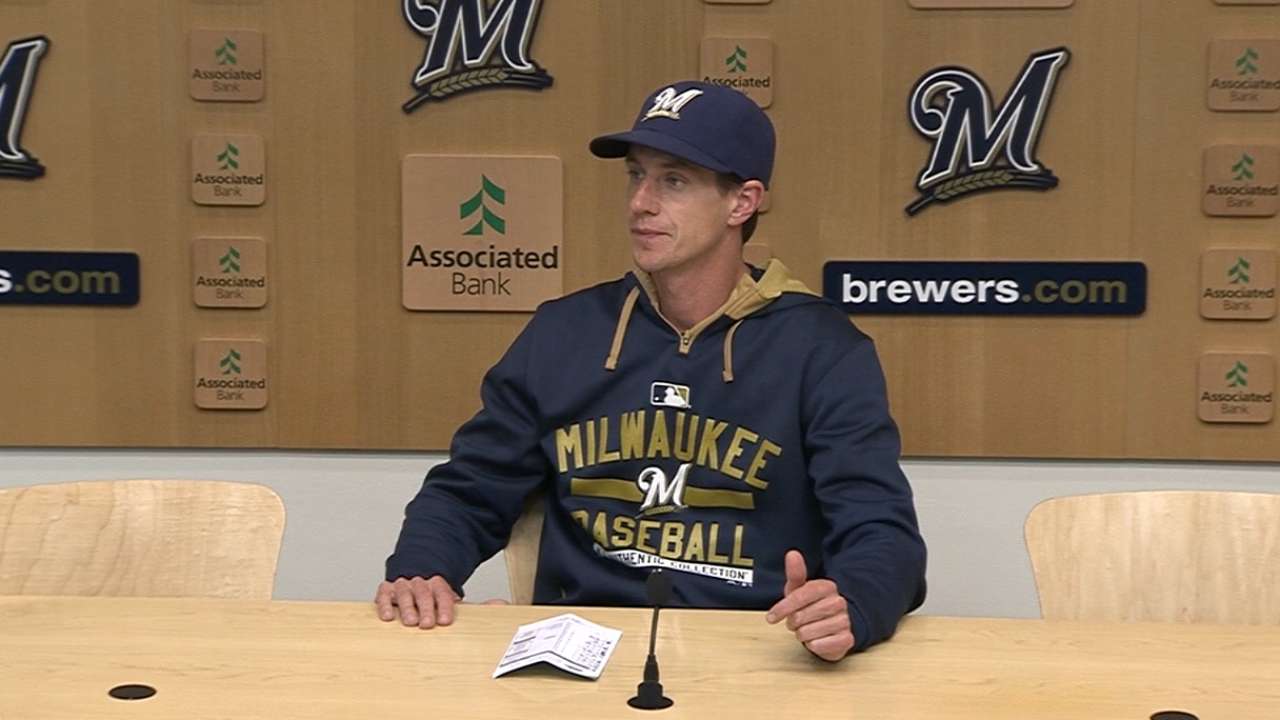 MILWAUKEE -- No Aramis Ramirez. No Carlos Gomez. No Gerardo Parra. And for the past two nights, no Brewers runs.
Saturday's 3-0 loss to the Cardinals was the Brewers' second straight shutout loss and their fifth in the 17 games since the Ramirez trade to Pittsburgh sparked Milwaukee's sell-off. Gomez was subsequently dealt to the Astros and Parra to the O's, leaving the Brewers without a third of the starting lineup that produced runs at a league-leading rate for the first three weeks of July.
In 12 of those 17 games, the Brewers have scored three or fewer runs.
"It's obvious that the offense is not going to be the same. You're talking about big names out there," said pitcher Wily Peralta, who absorbed the loss Saturday after allowing three runs in seven innings. "But you can't think about that. You have to go out there and perform well and put zeros on the board."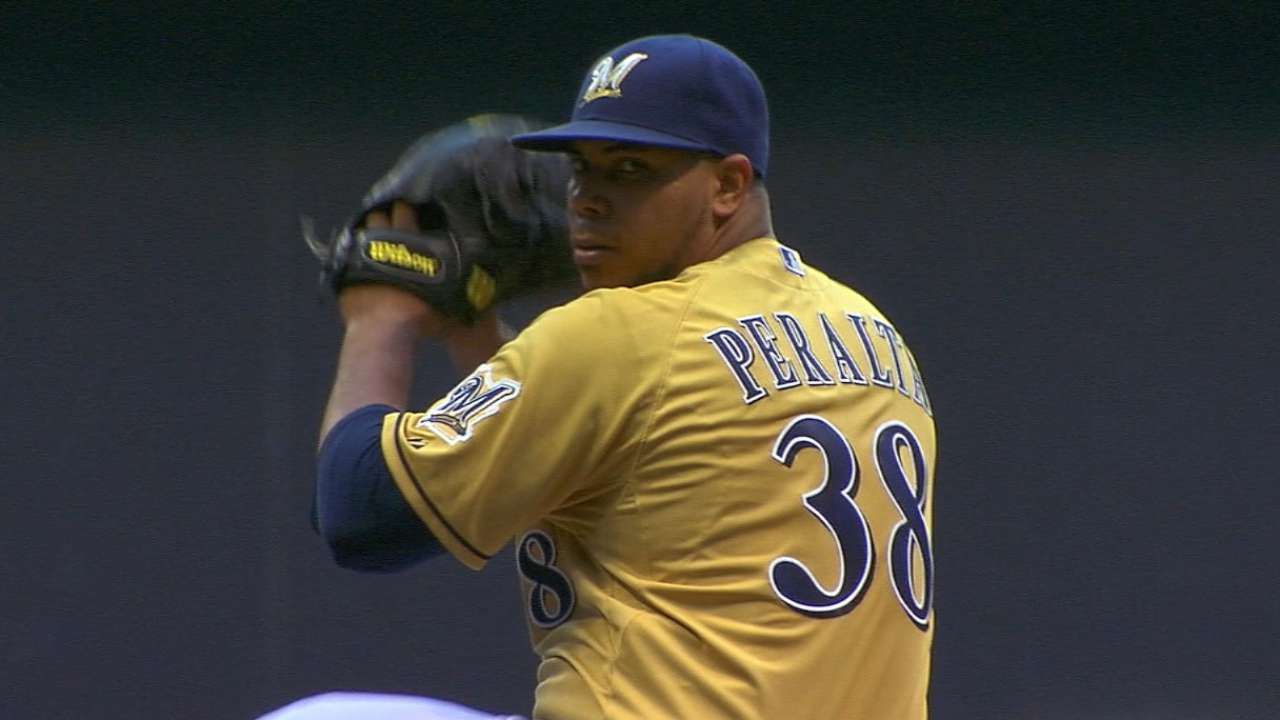 That's precisely what Cardinals pitchers have been doing of late. Saturday marked their third consecutive shutout, and John Lackey will take the mound Sunday afternoon seeking to extend a scoreless-innings streak for St. Louis pitchers that spans 36 innings.
In the first two games of this series, the Brewers -- who were coming off three straight wins against the Padres in which they scored four, eight and 10 runs, respectively -- have eight hits, all singles. On Saturday, they tallied two singles, five walks and only one at-bat with a runner in scoring position. Shane Peterson grounded out against Garcia to end the fourth inning.
"They've got the best staff in baseball," said Brewers catcher Jonathan Lucroy, who grounded into a first-inning double play against Garcia and finished 0-for-3 with a walk. "You have to go out there and fight, scratch for every baserunner we got."
Is that harder to do in the wake of the Brewers' trades?
"That's all over with. We're not really worried about that anymore," Lucroy said. "Just go out there and compete and try to stay competitive as much as you can. It's a battle, especially when a pitching staff like this rolls in here against us. … You just have to go out there and stay as competitive as you can."
The Brewers have been shut out 14 times this season, three more times than all of last year and eight more times than in all of 2013.
Manager Craig Counsell was asked whether he sees any signs of his hitters appearing defeated.
"That's not what I see at all," Counsell said. "I think when you face good pitchers, you get [fewer] hittable pitches. You might get one shot, and you get a foul ball on that, that might be your only shot. You have to get that pitch you have a chance on."
Adam McCalvy is a reporter for MLB.com. Follow him on Twitter @AdamMcCalvy, like him on Facebook and listen to his podcast. This story was not subject to the approval of Major League Baseball or its clubs.