Cardinals push scoreless streak to 36 innings
Garcia battles control issues but holds Brewers off the board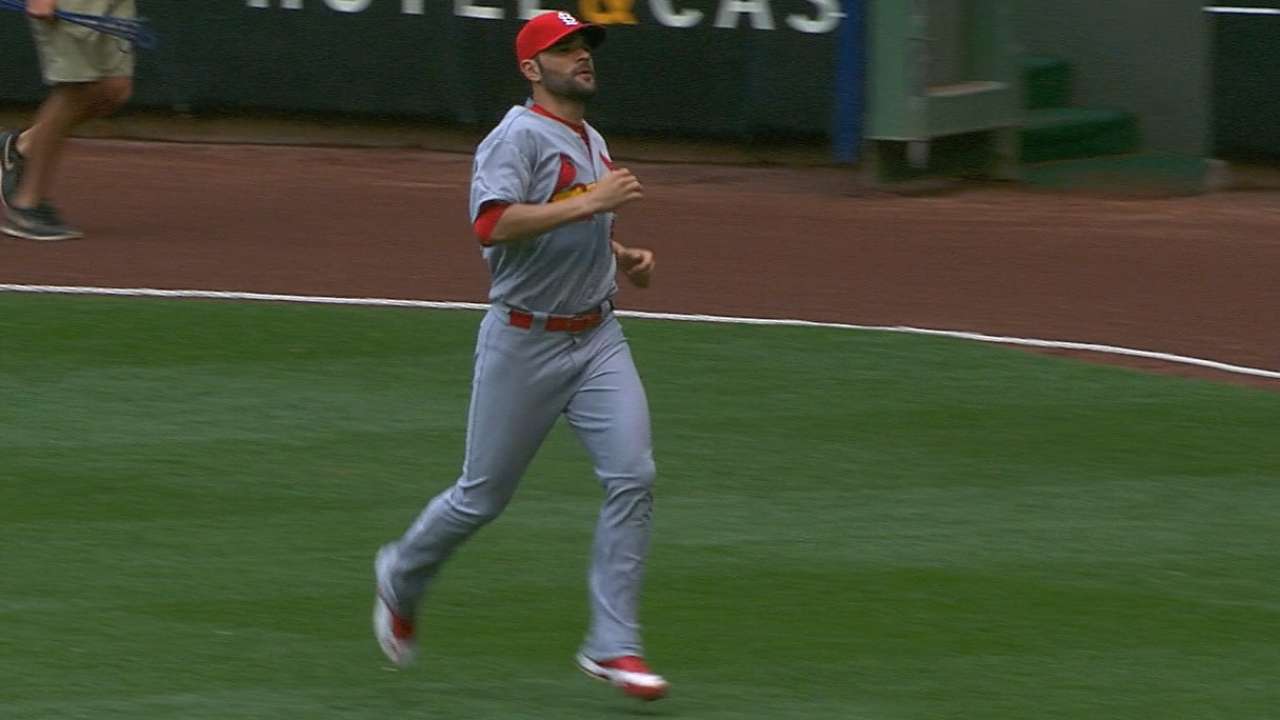 MILWAUKEE -- For the second straight night, a Cardinals starting pitcher was able to blank the Brewers without having pinpoint command.
Jaime Garcia fired seven scoreless innings on Saturday in the Cardinals' 3-0 win over Milwaukee, a day after Lance Lynn pitched six scoreless, giving St. Louis 36 consecutive innings without allowing a run and its third straight shutout.
"He didn't have a clean inning until the fifth, but whenever he did get someone out he had so much movement [on his pitches]," manager Mike Matheny said of Garcia. "When you see a guy with stuff that's different, it stands out. His stuff is."
Garcia's performance was yet another impressive version of what the entire staff has been able to do this season. Although the lefty issued four walks, he didn't allow a hit after the third inning. The two hits he did surrender to Milwaukee batters were both harmless singles.
"I think the last two games that I've pitched, I've faced younger teams, but really good and smart hitters," Garcia, 29, said. "They aren't swinging at stuff just outside the strike zone. That's what's happening with the walks."
"Four walks isn't something you're normally happy about," Matheny added. "It's trying to tame the movement. His greatest asset can be his greatest adversary at times."
Kevin Siegrist and Trevor Rosenthal closed out Garcia's win and the Cardinals' 13th shutout this season with two clean innings in the eighth and ninth. Siegrist fanned two hitters and didn't allow a hit, while Rosenthal struck out the side in the ninth for his 33rd save.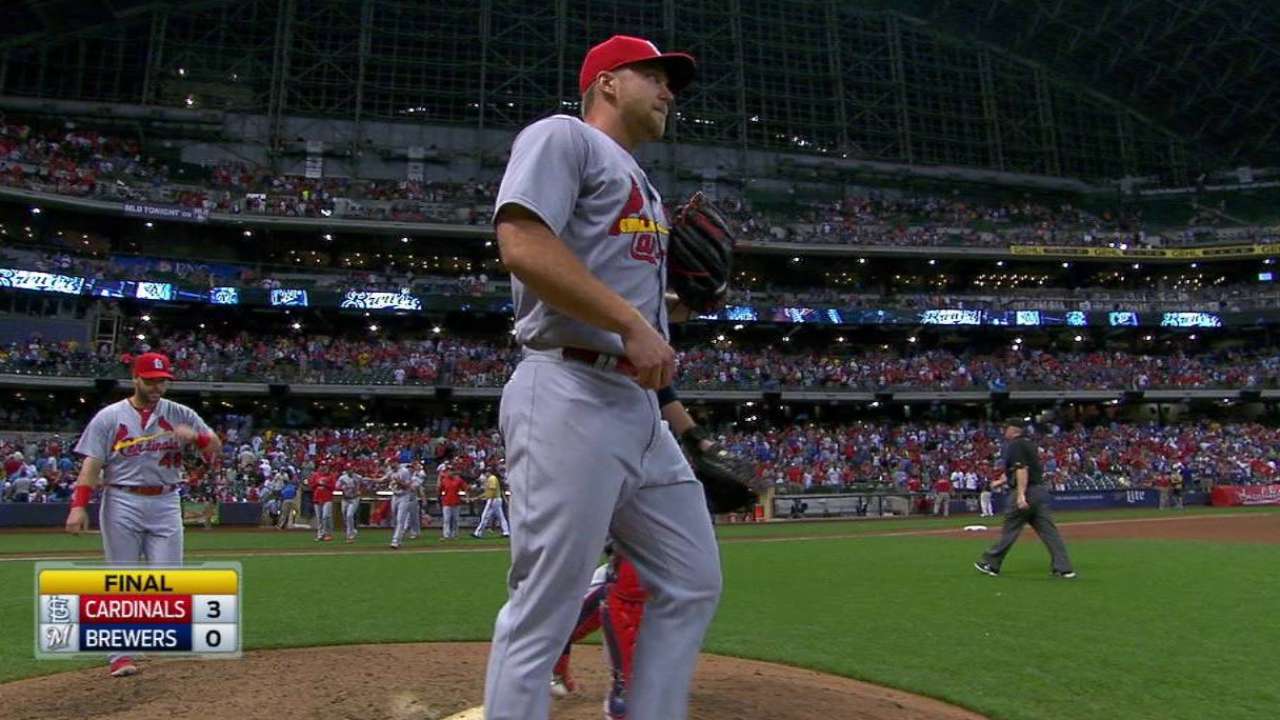 Overall, the Cardinals limited the Brewers to just one at-bat with a runner in scoring position on Saturday, showing their dominance on the mound extends throughout the staff.
On Sunday, St. Louis not only has a chance to sweep Milwaukee, but also tie its club record for most consecutive shutouts in a single season since 1943 (four) and surpass the franchise scoreless-innings record of 42 straight (also set in 1943).
"There's no doubt we have a lot of talent," Garcia said of the pitching staff. "We are pulling for each other. We are always watching bullpens and looking for little things that we are doing. Our young guys are two of the most talented guys around the league. They are so talented. Guys like John [Lackey] and Lance are two really good pitchers."
Brandon Curry is an associate reporter for MLB.com. This story was not subject to the approval of Major League Baseball or its clubs.