Rockies tip cap to 'electric' Strasburg
Arenado belts 27th HR; Colorado held to season-low 3 hits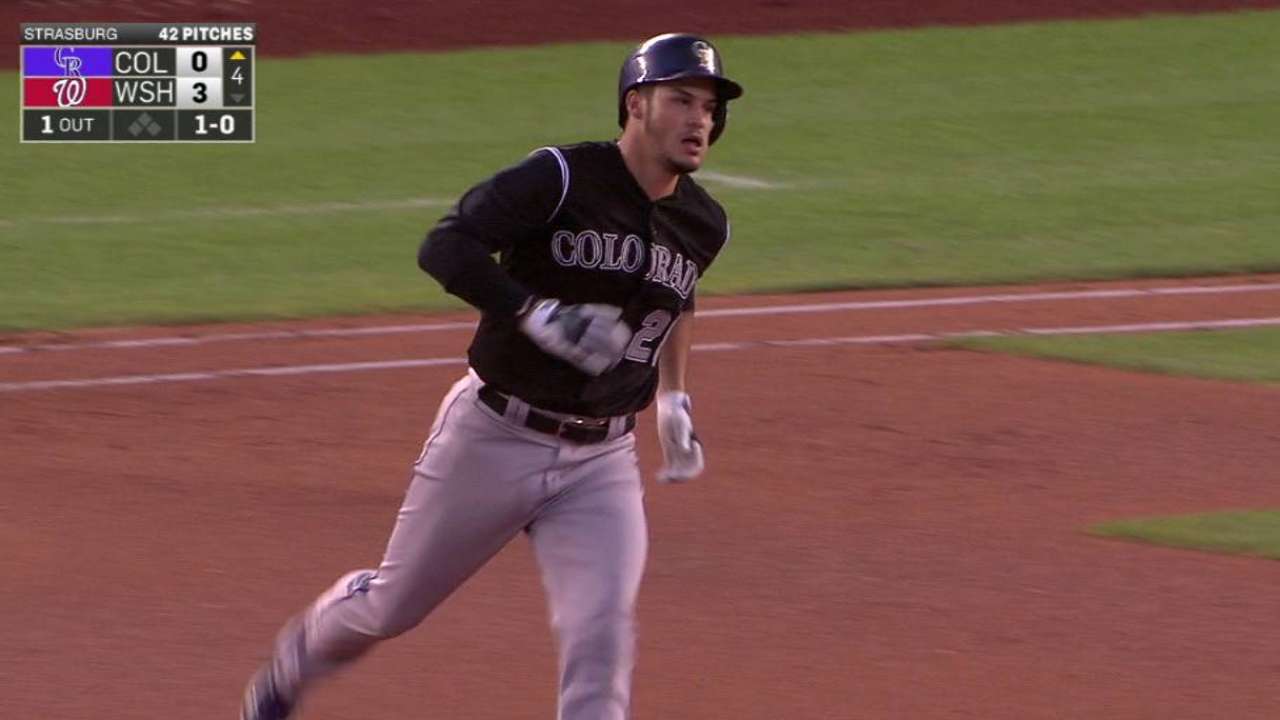 Strasburg was activated from the disabled list Saturday and had not pitched since being pulled on July 4 with a strained left oblique.
"His stuff was electric today," Gonzalez said. "His fastball was moving a lot with velocity, and his breaking ball was really good, too. It's really sharp. It looks like it's going to be around the strike zone and then it goes down quick to the ground. As soon as you see [the break], you already swung the bat and you get yourself in trouble."
In what was perhaps a tease from the baseball gods, Charlie Blackmon opened the game with a double to the right-center gap. The next 23 Colorado at-bats against the former No. 1 overall Draft pick produced two hits and 12 strikeouts.
"It was top-shelf stuff," Rockies manager Walt Weiss said. "He was in complete control, really. It was going to be tough to score off him. He looked like an elite guy, like he's been. Not surprising to us."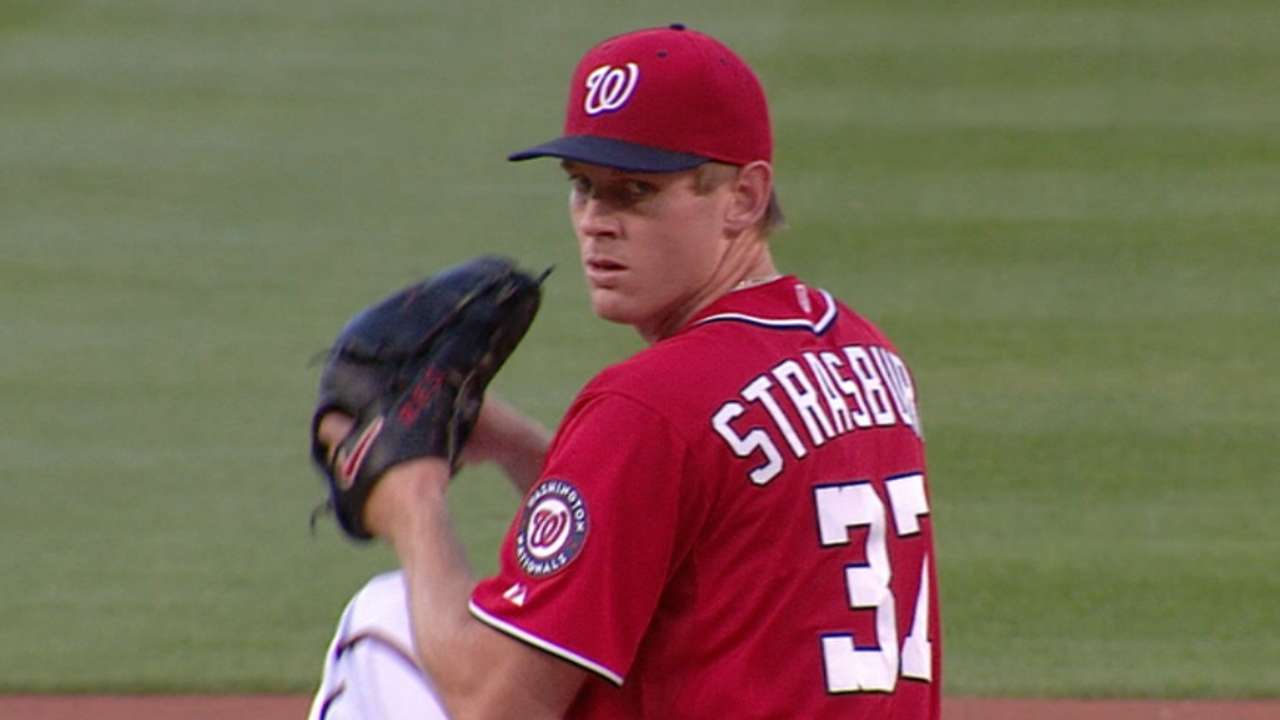 Blackmon repeated his performance in the third, sending a 96-mph fastball into the right-field corner. Blackmon's two doubles -- Nos. 22 and 23 on the year -- and Nolan Arenado's solo home run in the fourth inning were the sum of Colorado's offense.
"He's been good all year," Weiss said of Arenado. "In the times when he's struggled, he hasn't stayed there very long. [He's] just having a very good year. He's a good offensive player."
The no-doubt blast landed in Colorado's bullpen beyond the left-field wall, good for Arenado's 27th homer of the season.
Strasburg responded with back-to-back strikeouts to end the fourth and retired the final 11 hitters he faced in his seven-inning return. The Rockies' road does not get any easier, as they face Max Scherzer on Sunday with hopes of winning their first away series since the end of May.
Jacob Emert is an associate reporter for MLB.com. This story was not subject to the approval of Major League Baseball or its clubs.