Salvy looks to opposite field for big hits
Delivers clutch RBIs going to right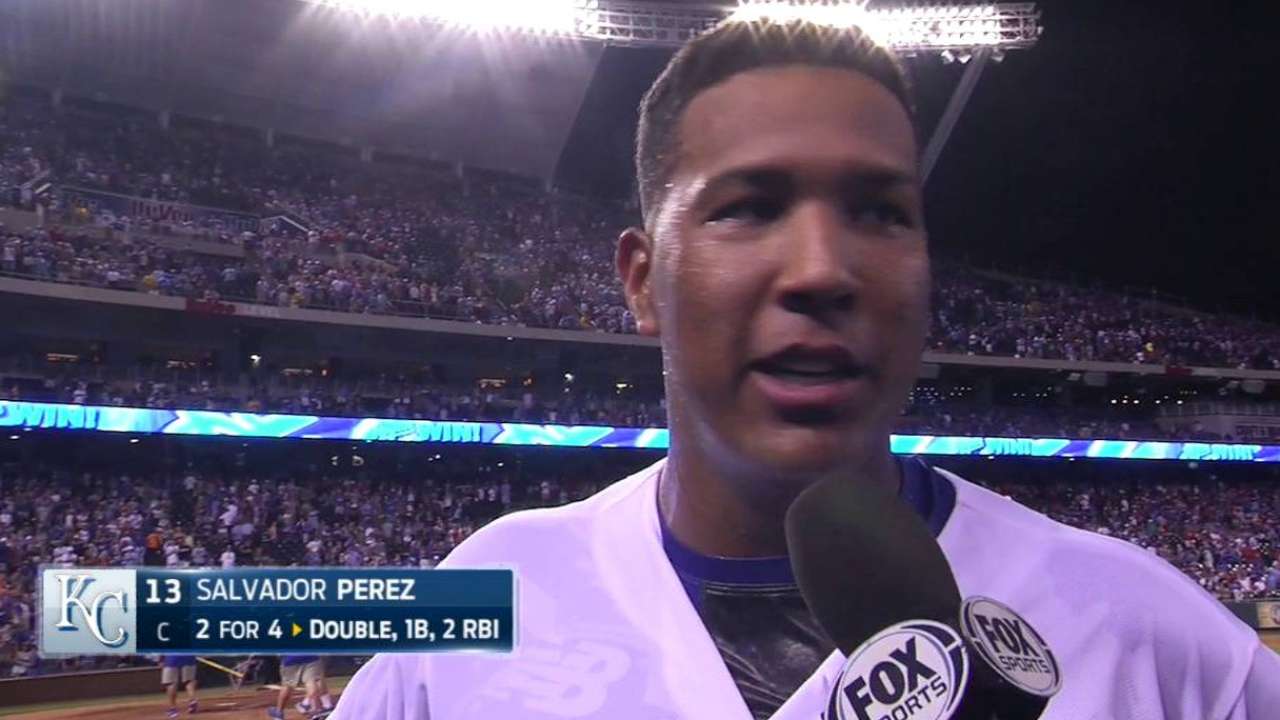 KANSAS CITY -- The way Royals manager Ned Yost sees it, there's probably not much value in trying to figure out Salvador Perez at the plate.
So while it may be encouraging to note that Perez twice went to the opposite field to drive in runs in the Royals' 7-6 win over the White Sox on Saturday night, Yost remains cautious of drawing any conclusions.
"Salvy's a guy kind of like the Cracker Jack prize," Yost said. "You never know what you're going to get from night to night. He can step up there and pop the ball from foul line to foul line. He's got power to all fields. I wasn't really encouraged or surprised that he's able to [go to right field]."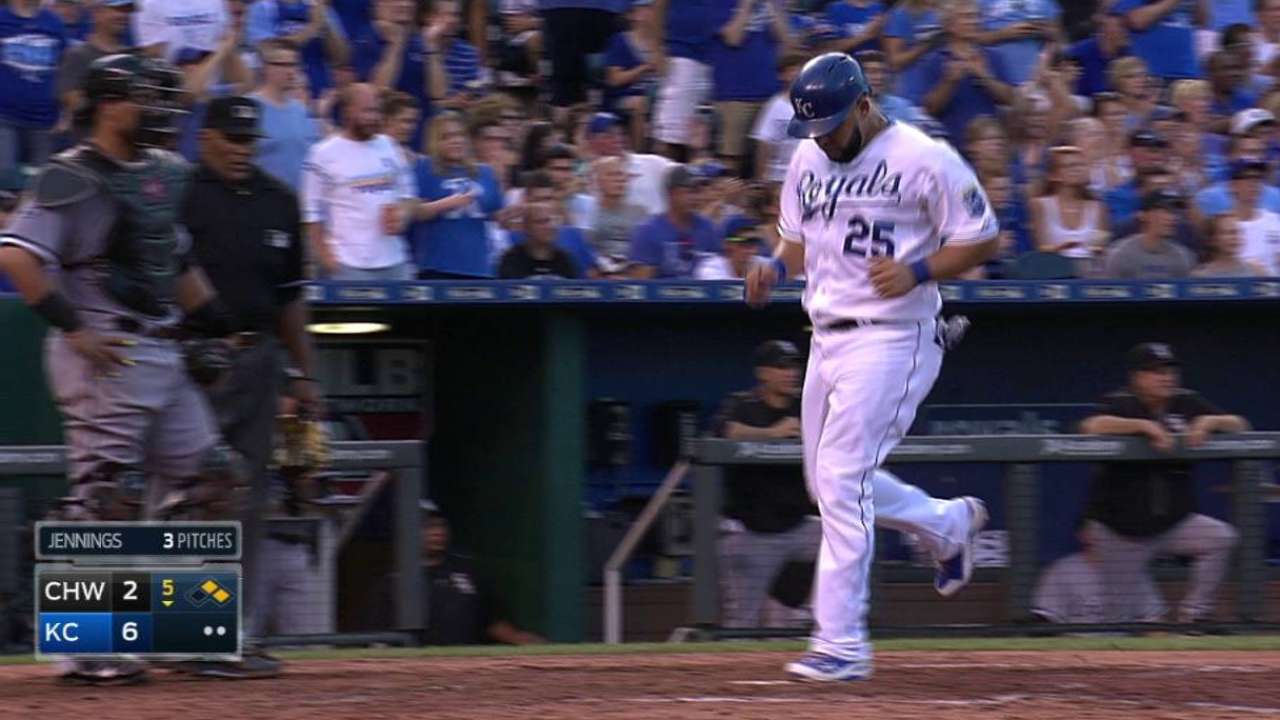 Yet, Yost did note one promising sign about Perez going to right field: "He's staying on the ball longer and he's seeing it longer, so it does help him."
Perez poked a single to right field off Jeff Samardzija in the fourth inning that put the Royals up 3-2. Then in the fifth, he boomed a deep drive down into the right-field corner for an RBI double.
"The first one, he had thrown me a lot of sliders and I was looking for a slider down and away and he threw me a pretty good one," Perez said. "I just put my bat on it.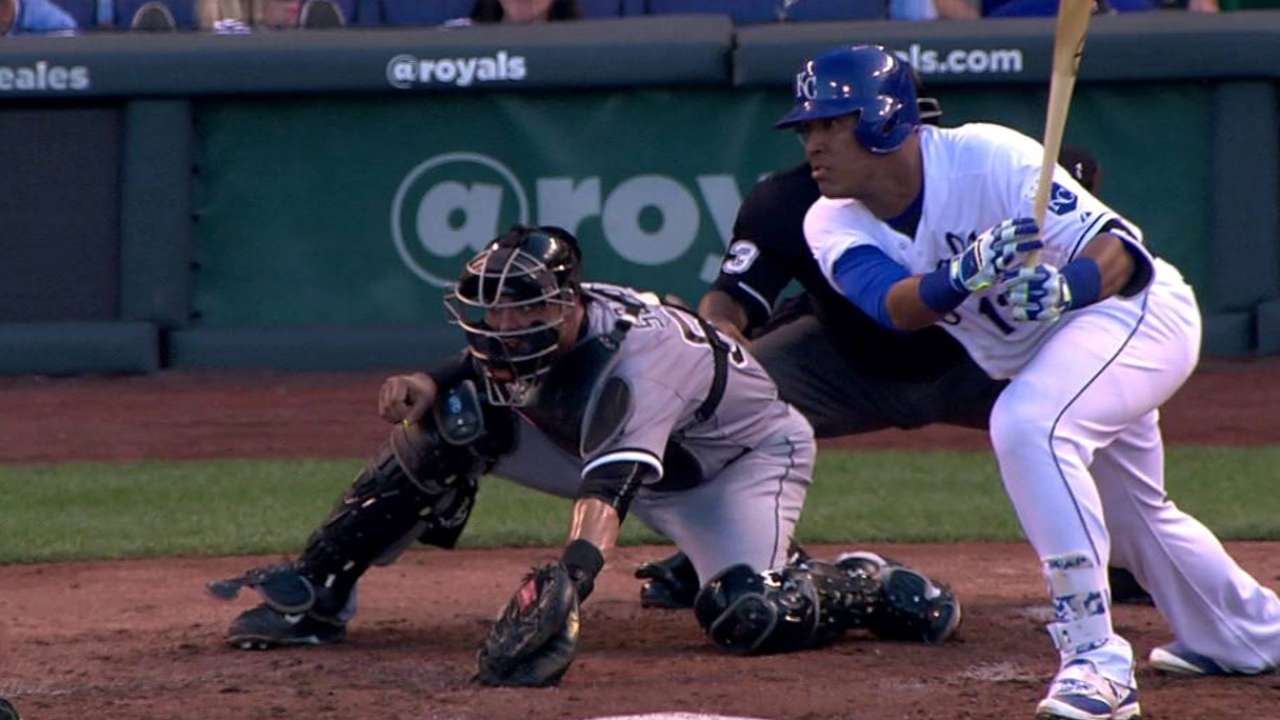 "The second one, he was behind the count. He has a pretty good sinker and I thought he might come inside, but he stayed away. I just went that way with it."
The Royals nearly spit back a 7-2 lead. But Perez said he wasn't worried.
"It's a long game," he said. "It's not two innings or seven innings, it's 27 outs. ... Games like that, when it's that close, we have faith in the bullpen."
Jeffrey Flanagan is a reporter for MLB.com. Follow him on Twitter at @FlannyMLB. This story was not subject to the approval of Major League Baseball or its clubs.