Richards struggling to keep ball in the park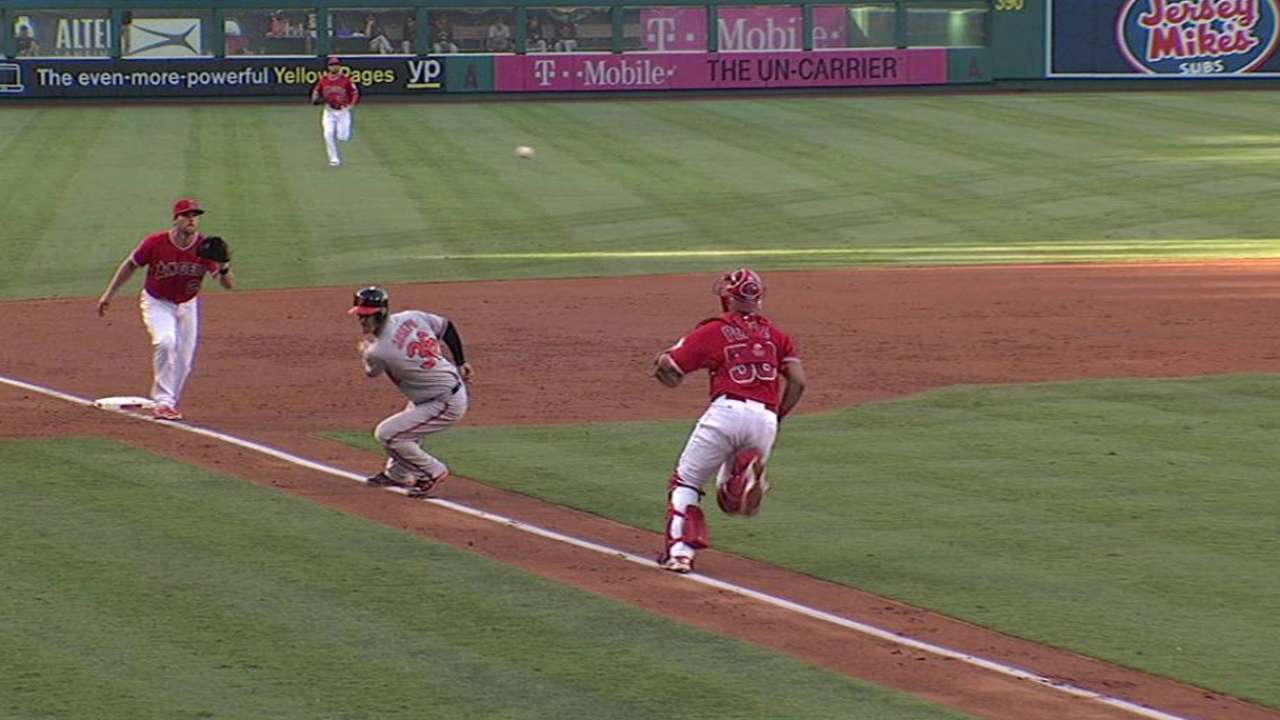 ANAHEIM -- To hear Garrett Richards tell it, there's one simple, obvious explanation for the increase in home runs he's given up lately.
"Hanging sliders. Hanging sliders, that's it," Richards said after the Angels' 5-0 loss to the Orioles on Saturday night, when he gave up a long home run to Manny Machado on -- what else? -- a hanging, 88-mph slider.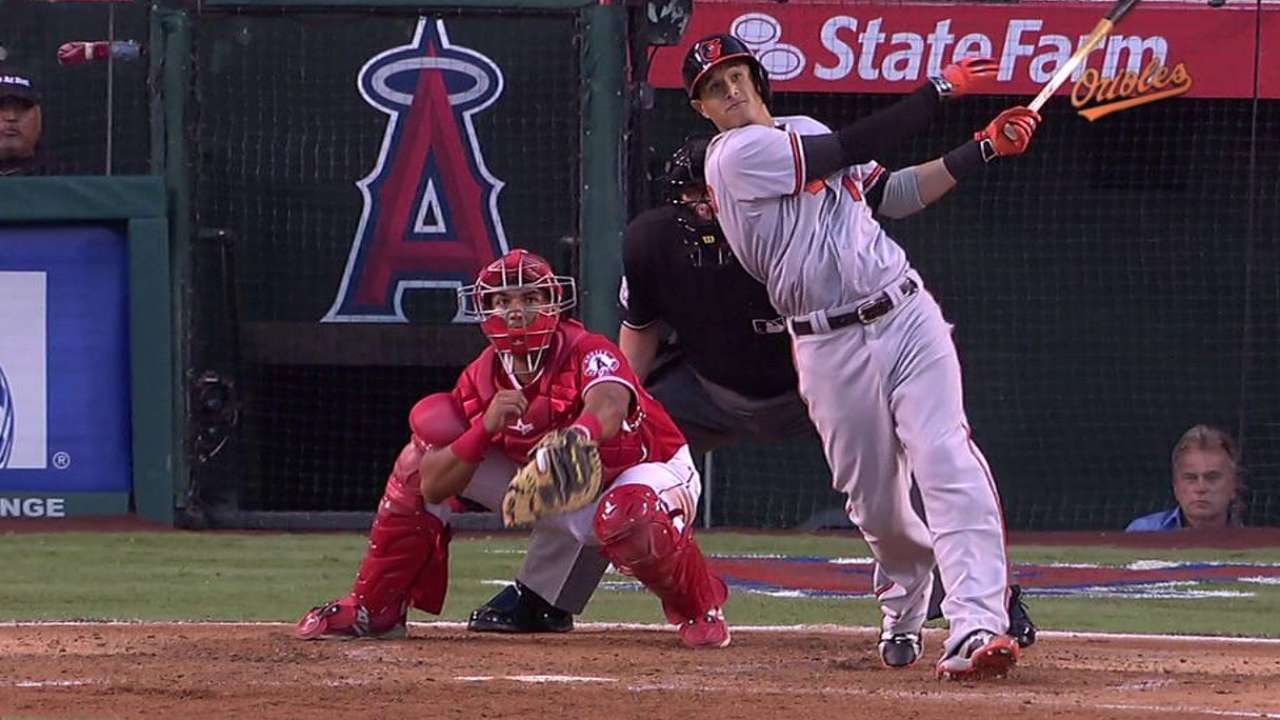 The home run to Machado was the 13th Richards has allowed this year. Richards has given up five of them in his last four starts. He gave up five the entire 2014 season.
"Last year was last year. This is a new year," Richards said when asked what he felt was the reason for the increase in long balls.
The Angels, as a whole, have been unable to keep the ball in the yard recently. In fact, in the team's 11 games since July 28 -- the start of the series against the Astros in which the Angels were swept and lost the American League West lead -- the staff has surrendered 19 homers. The Angels allowed seven multi-homer games in that span, with Saturday night's being the latest.
Compare that to, for example, the 20-game stretch in late June and early July in which the Angels went 17-3. In those 20 games, Angels pitchers allowed only 12 home runs, and just one multi-homer game.
So, Richards is far from the only culprit. Hector Santiago, for example, has given up five home runs in his last three outings, which have made up the worst stretch of his All-Star season. Like Richards, he's had a specific problem -- Santiago's heat maps show that he's been leaving balls up and out over the plate, in the middle-middle and middle-away regions of the strike zone.
But knowing the problem means it can be addressed. When Matt Shoemaker struggled with home runs earlier in the year, for example, he got a couple of days off between starts to work on mechanics and keeping the ball down, and he's been excellent at limiting home runs since.
Richards, too, seems to have honed in on the cause of his problem, so he can eliminate it. He started to do so within Saturday's game, when he struck out seven and held the O's to three runs in six innings despite inconsistent slider command.
"When he got going and he was able to get that slider under some swings, you saw Garrett get on a little bit of a roll -- but not his best stuff tonight," manager Mike Scioscia said.
David Adler is an associate reporter for MLB.com. Follow him on Twitter @_dadler. This story was not subject to the approval of Major League Baseball or its clubs.