Bullpen's strong run unravels in rough 11th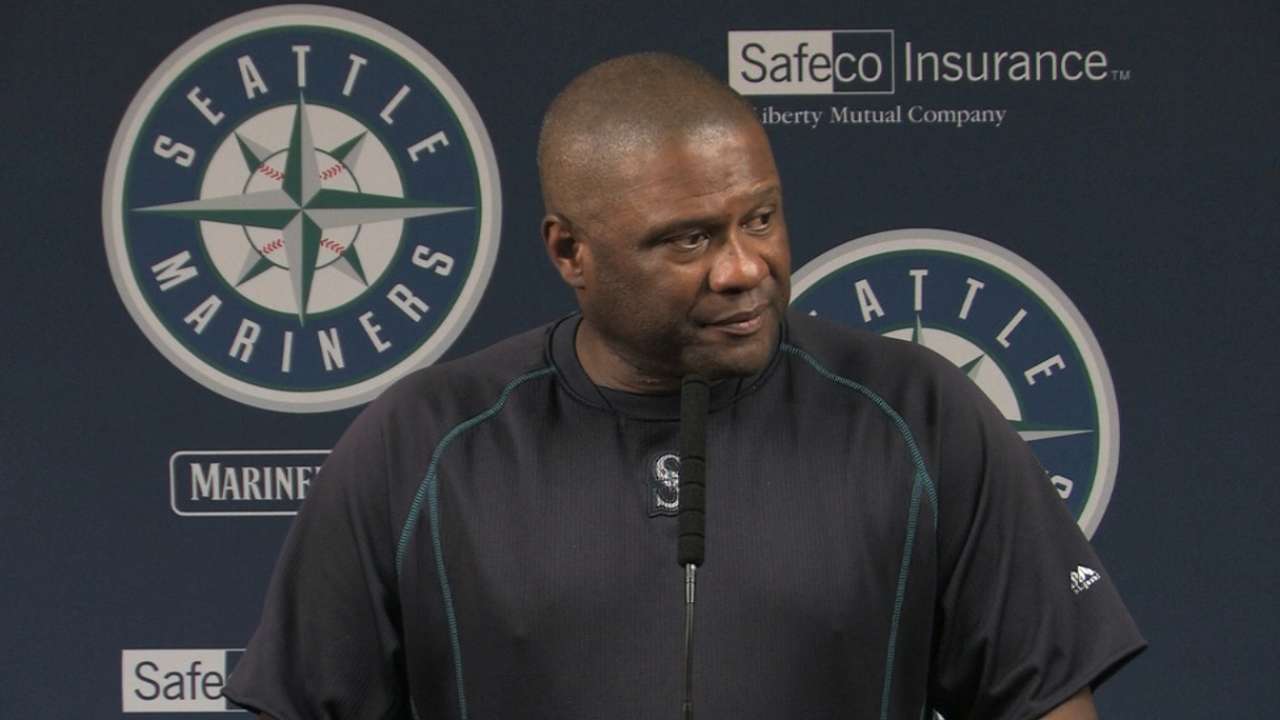 SEATTLE -- Down Mark Lowe to a trade with the Blue Jays, Charlie Furbush to left biceps tendinitis and Vidal Nuno to the starting rotation, it has been a rough stretch for the Mariners' bullpen.
Saturday's 11-3, 11-inning loss initially provided the dominant relief effort Mariners manager Lloyd McClendon had been looking for as four of Seattle's relievers combined for six scoreless innings.
Then the 11th inning happened.
Rookie left-hander Rob Rasmussen struggled to keep pitches down in the zone, allowing six straight hits, and Joe Beimel allowed a two-run home run to Prince Fielder as the Rangers' offense exploded for eight runs in the inning.
"I just didn't execute," Rasmussen said. "Our bullpen did a great job and picked up six innings before I came in there. I needed to pick us up and I just flat-out didn't execute, especially on that breaking ball. I left a lot of them up."
Rasmussen shouldered the blame after the game, but McClendon redirected it toward the Mariners' offense, which failed to produce a run in the 10th after Seth Smith reached second on an error with no outs. Rangers reliever Shawn Tolleson struck out Mike Zunino and Kyle Seager and intentionally walked Nelson Cruz and Robinson Cano to load the bases before striking out Jesus Montero to end the inning.
"Obviously it proved to be the game," Seager said of the 10th inning. "You get a guy on second with no outs and we had three shots at him and we weren't able to come through."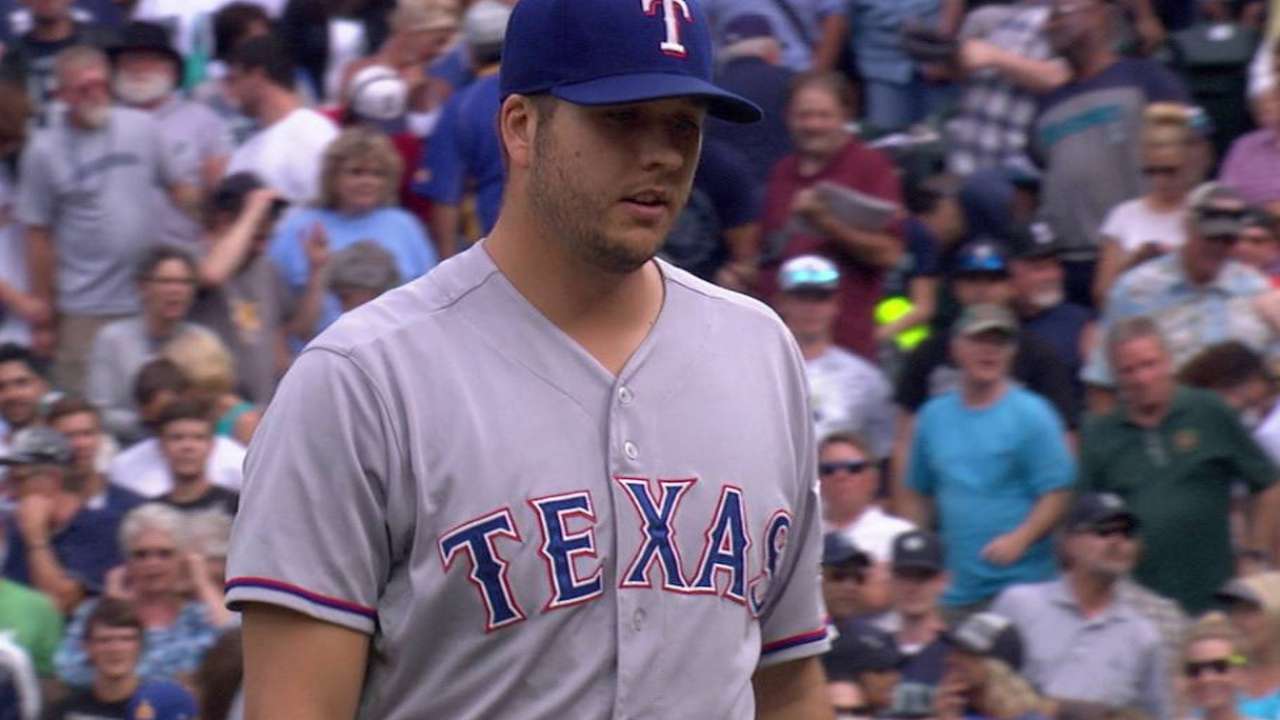 McClendon said his options were limited out of the bullpen as the game rolled deeper into extra innings.
"[Rasmussen], he's probably been overworked. I think he was three out of five coming into this ballgame. For a young kid that's tough," McClendon said. "Beimel was on fumes, he had nothing left. You talk about a gutsy guy on the mound when he had nothing. He came in and tried to get us out of the inning."
Seattle came into Saturday's game ranked 21st in the Major Leagues in bullpen ERA. While it was a weary bullpen that ultimately collapsed to end the ballgame, it was that same bullpen that kept the Mariners afloat for six innings after a rough four-inning start by Mike Montgomery. David Rollins, Mayckol Guaipe, Fernando Rodney and Tom Wilhelmsen combined to allow just four hits between the fifth and 10th innings. It was a strong all-around performance, but one the bullpen couldn't sustain beyond the 10th.
"We had six scoreless innings, it was a hell of a ballgame," McClendon said. "Things just got out of hand in the 11th."
Andrew Erickson is an associate reporter for MLB.com. This story was not subject to the approval of Major League Baseball or its clubs.