Tolleson's escape in 10th gives Texas huge lift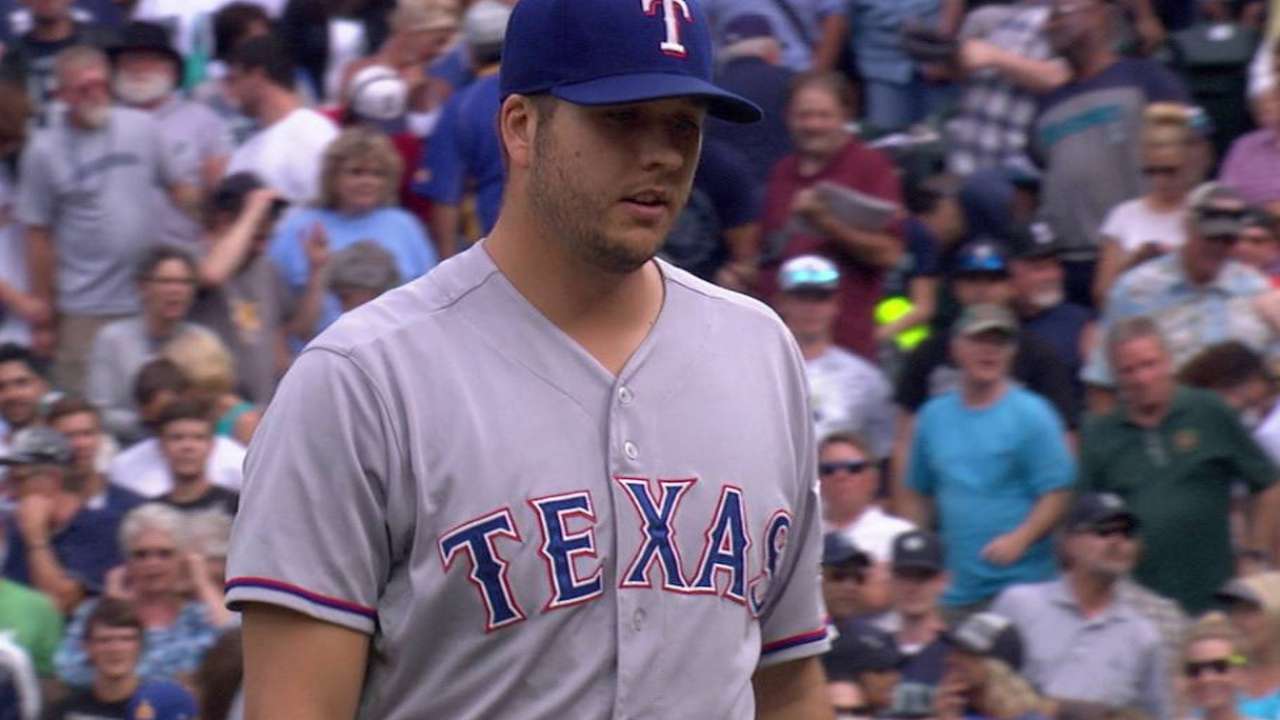 SEATTLE -- The Rangers pulverized the Mariners with eight runs in the top of the 11th for an 11-3 victory on Saturday afternoon.
But the big rally came only after closer Shawn Tolleson escaped a major jam in the bottom of the 10th, saving the day for the Rangers and rookie outfielder Ryan Strausborger.
"When we got out of that inning, it really gave our guys the energy and the passion to go out and swing the bat," manager Jeff Banister said. "Getting out of that inning was huge."
The game was 3-3 but Banister wanted Tolleson in the 10th, opting to use his closer on the road in a tied game. Banister had already used Spencer Patton, Jake Diekman and Sam Dyson. That left him Tolleson, much-used left-hander Sam Freeman, long reliever Anthony Bass and rookie Luke Jackson.
"Based on what was coming up and the part of the lineup where we are at, I felt like if we could get Shawn through that inning fairly clean, it would set up a possible two-inning situation for him," Banister said.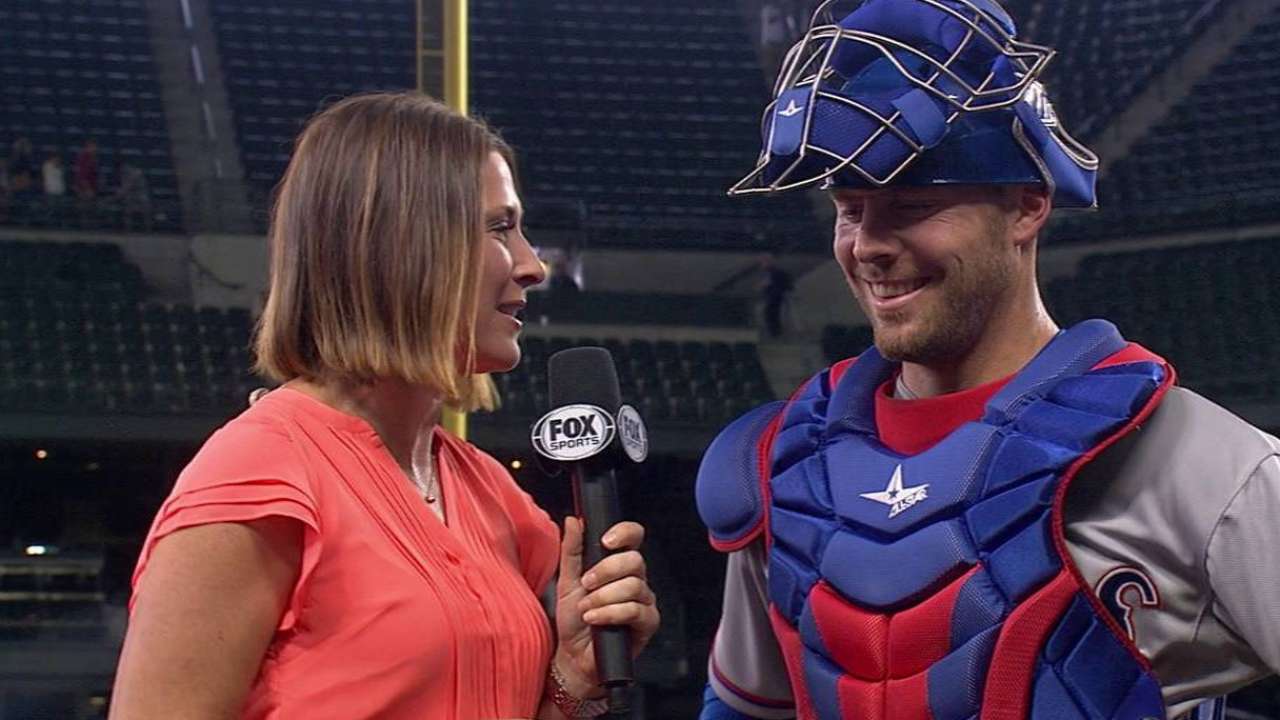 Seth Smith opened the 10th for the Mariners with a fly ball to deep left. Strausborger went back hard and seemed to get twisted around at the last moment as he went for the catch on the warning track. He simply dropped the ball for a two-base error.
"I thought the ball was going to the wall," Strausborger said. "I tried to get the wall and the ball died on me."
Tolleson didn't let it bother him.
"That stuff happens," Tolleson said. "You've got to turn it around. He'll do better out there than I would."
Tolleson now had to face Mike Zunino and Kyle Seager at the top of the order.
"I was just trying to get to two strikes on them and then throw something out of the zone to get them to chase it," Tolleson said.
Zunino tried to bunt the runner to third but took strike one and then fouled an attempt off. Tolleson then threw a1-2 fastball by him for a strike. Tolleson then struck out Seager on a 1-2 changeup.
That led to a big decision because the Mariners had Nelson Cruz up with Robinson Cano on deck and Jesus Montero in the hole.
The situation was simple: the Mariners needed a base hit and the Rangers needed an out. Banister had his choice as to who would get the shot for the Mariners. He chose Montero and had Tolleson walk both Cruz and Cano to load the bases.
"It was a situation where, after the misplay in the outfield, if we can work our way and get past Seager with a couple outs, we weren't going to face Cruz or Cano," Banister said. "Two guys we've seen early in the year that beat us. These are accomplished guys. They're dynamic.
"We were going to go ahead and bypass them. I trust Shawn to be able to throw strikes. I trust his stuff against Montero. It set up about as good as we can get. I know it's not optimal. It's not exactly how you draw it up, but that's how much I trust Tolleson."
The Rangers let Tolleson throw one fastball to Cruz. But when that missed, Tolleson lobbed seven straight balls to Cruz and Cano.
"It is what it is," Tolleson said. "Part of me as the competitor, I don't like to put guys on. But it was definitely the right situation."
Montero has spent most of the season at Triple-A Tacoma but entered Sunday hitting .344 (11-for-32) in 12 games for the Mariners.
Tolleson started off missing with a slider inside. Then he came with four straight fastballs. Montero took one for a strike, swung and missed for strike two, fouled one off and then went down looking to end the inning.
"I was trying to put the ball in play, but I got nothing else to say," Montero said. "It was a very tough at-bat right there. I tried my best to hit the ball hard. He made some good pitches. He was throwing hard."
The Rangers rewarded Tolleson by scoring eight runs in the top of the 11th. Banister, despite the big lead, sent Tolleson out for the bottom of the inning even though he had thrown 19 pitches in the 10th, not counting the seven lobs.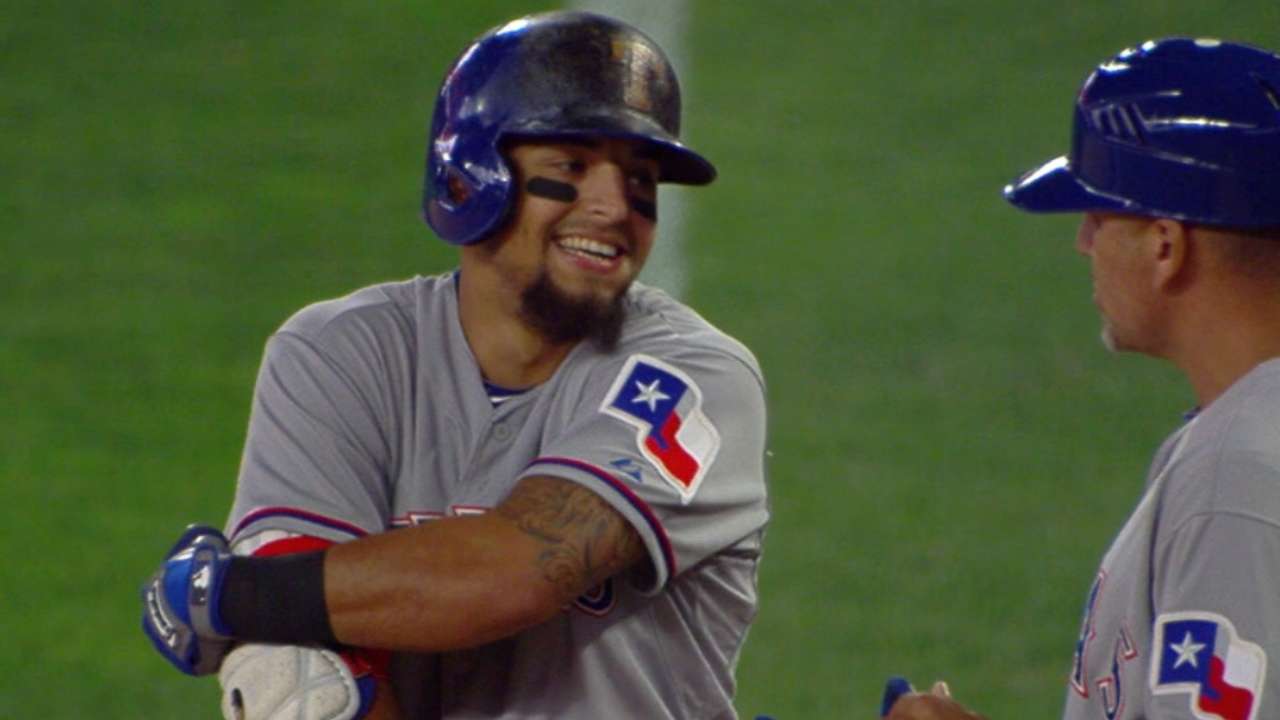 "He was already in the game," Banister said. "We talked to him and said he was good. If we run Bass out there and it goes sidewise, we have to run a rookie out there in a save situation. We opted with Shawn. He said he was okay. He was our guy."
Tolleson made it through the 11th and the Rangers snapped a six-game losing streak to the Mariners.
T.R. Sullivan is a reporter for MLB.com. Read his blog, Postcards from Elysian Fields, follow him on Twitter @Sullivan_Ranger and listen to his podcast. This story was not subject to the approval of Major League Baseball or its clubs.