Ubaldo slays road demons with gem at Big A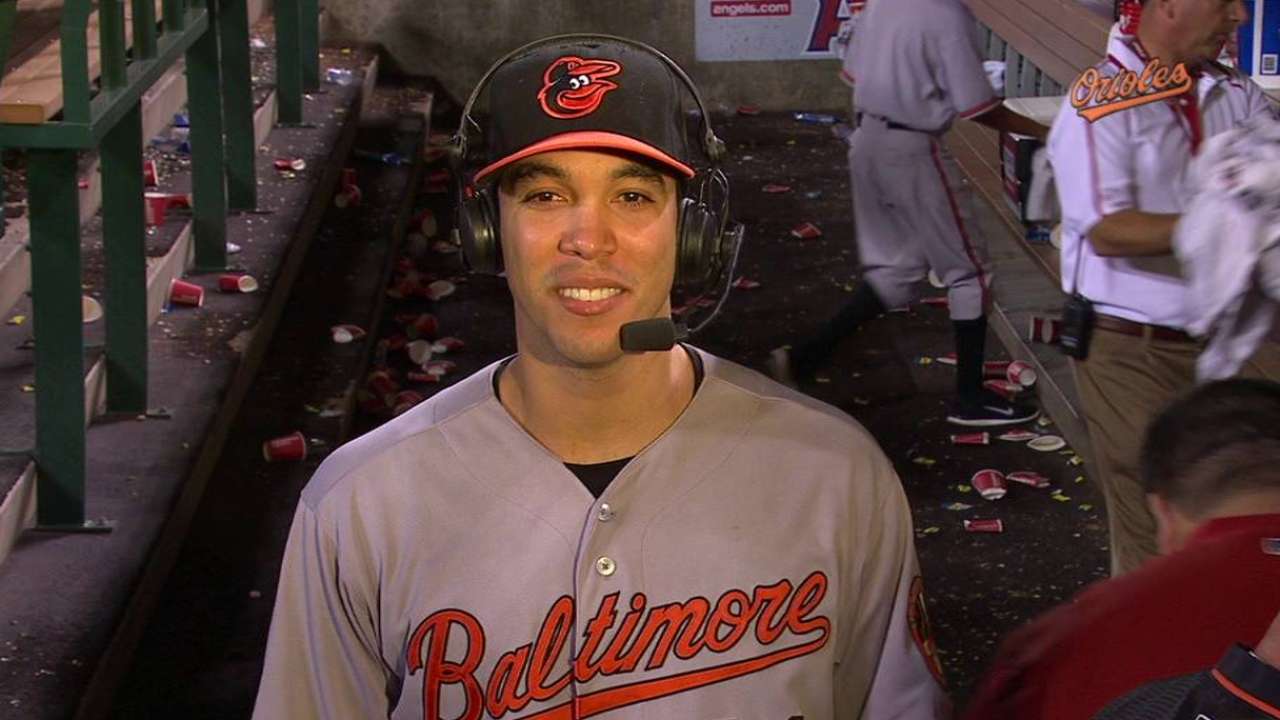 ANAHEIM -- Pitching on the road this season hasn't been a very rewarding experience for Ubaldo Jimenez, but the Orioles right-hander made Saturday night an exception.
In what Jimenez called his "best start of the year," he no-hit the Angels for 5 2/3 innings, allowed just two hits in eight innings and combined with Darren O'Day for a 5-0 shutout of the Angels at Angel Stadium.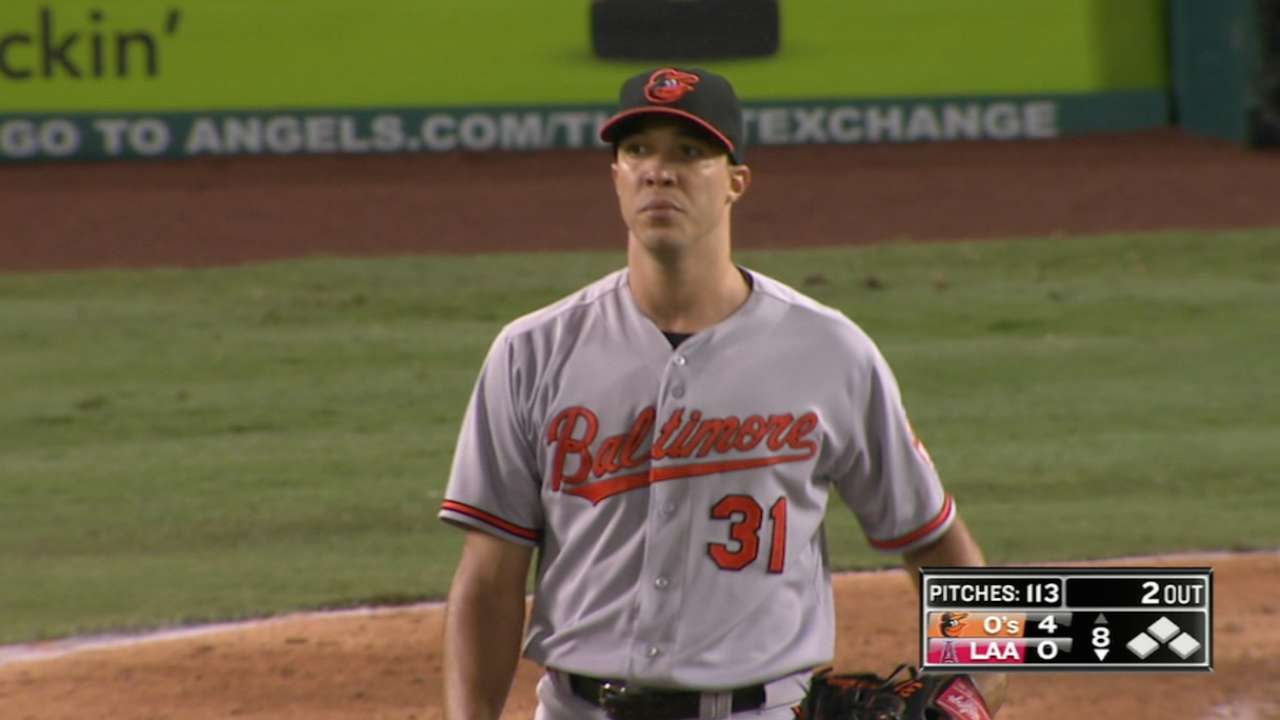 Coming in, Jimenez was 0-3 with a 7.11 ERA over his past four road starts, and was 2-5 with a 5.25 ERA in 12 starts away from Camden Yards for the season.
"I really needed it," Jimenez said. "It's not easy coming to the stadium every day, and know you're not doing what you're supposed to do -- especially with the situation we're in, fighting for a playoff spot.
"I felt really good today. I think I was able to execute most of the pitches down in the zone, and I think [catcher] Caleb Joseph was calling a great game."
Against the Angels in his career, Jimenez had been 0-5 with a 5.34 ERA in five starts.
"It's good to get the first one," he said. "They do have a great lineup. It's not easy to get them out. I just think I had a good game tonight, and it was just not their night. That happens in baseball."
Jimenez (9-7) threw a season-high 118 pitches, struck out six, walked one and hit two batters -- including Angels leadoff hitter David DeJesus with his second pitch of the game. Jimenez lowered his ERA to 3.79. It was 2.81 on July 8, but he allowed 22 earned runs in the 18 2/3 innings that followed.
"Unbelievable," said Orioles third baseman Manny Machado. "It's good to see him back where he needs to be. He had a couple rough starts in a row.
"He was in command of his pitches, getting strikes early, then not giving them many pitches to hit."
Machado backed him with four hits, including his 24th home run, and Joseph hit his 10th.
Asked if it was Jimenez's best start since joining the Orioles on a four-year $50 million free-agent deal in February 2014, manager Buck Showalter said: "He's had some good ones ... but in that situation, against a really good club, it was big."
The Orioles have no complete games this season, and Jimenez hasn't completed a shutout since throwing one for the Rockies against the Dodgers in Los Angeles on June 1, 2011. But this was his fifth scoreless start (in 22) this season.
"His delivery is part of his deception," Showalter said, addressing the complex form that sometimes leads to up-and-down performances by Jimenez. "When it all comes together like that, it's pretty good."
Earl Bloom is a contributor to MLB.com. This story was not subject to the approval of Major League Baseball or its clubs.