Sweet relief: Blanton comes to Bucs' rescue
Trade Deadline acquisition takes over for Liriano, pitches three scoreless innings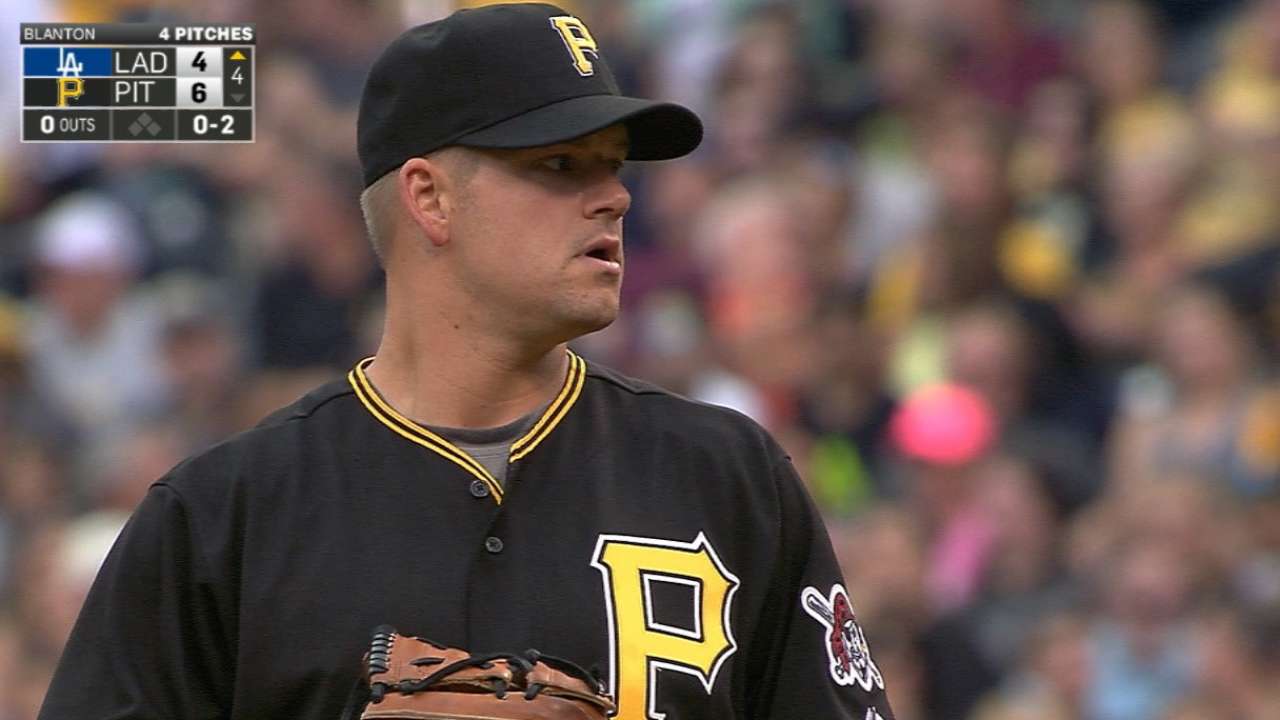 PITTSBURGH -- Veteran right-hander Joe Blanton was acquired by the Pirates at the non-waiver Trade Deadline with a purpose: be a reliable innings-eater in the bullpen.
Despite his decade of work as a starter in the Major Leagues, the 34-year-old still has pressure to prove his worth in a foreign environment. He used that to fuel a pristine three-inning relief appearance that helped preserve a 6-5 Pirates win over the Dodgers on Saturday at PNC Park.
"Any time you go to a new team, you feel a sense of urgency like you're supposed to be at your best every time you go out because there is an unknown with them and you," Blanton said. "Hopefully it helps you relax a little bit and get into your groove."
That proved to be the case Saturday in Blanton's second appearance for the Pirates.
Blanton, thrust into the game after starter Francisco Liriano last just three frames, needed only 44 pitches to navigate three scoreless innings, strike out three, and yield two hits. He mixed his slider and changeup well, utilizing the combo to retire five hitters with three pitches or fewer and earn a first-pitch strike on nine of the 12 batters he faced.
It's not the first time this year Blanton has flashed precise command.
Blanton has been more than capable in multi-inning relief spots, whether it's been in his short time with Pittsburgh or earlier in the season with Kansas City. After Saturday, Blanton has made eight relief appearances of two innings or more this season. In those situations, he boasts a 1.90 ERA.
Perhaps even more impressive, Blanton has recorded 21 strikeouts to just three walks in that span.
If the numbers alone weren't convincing enough, Pirates manager Clint Hurdle saw Blanton shut his team down when it visited the Royals. On July 21, Blanton spelled Kansas City starter Jason Vargas with a 3 2/3-inning appearance, allowing two hits and no runs while recording five punchouts.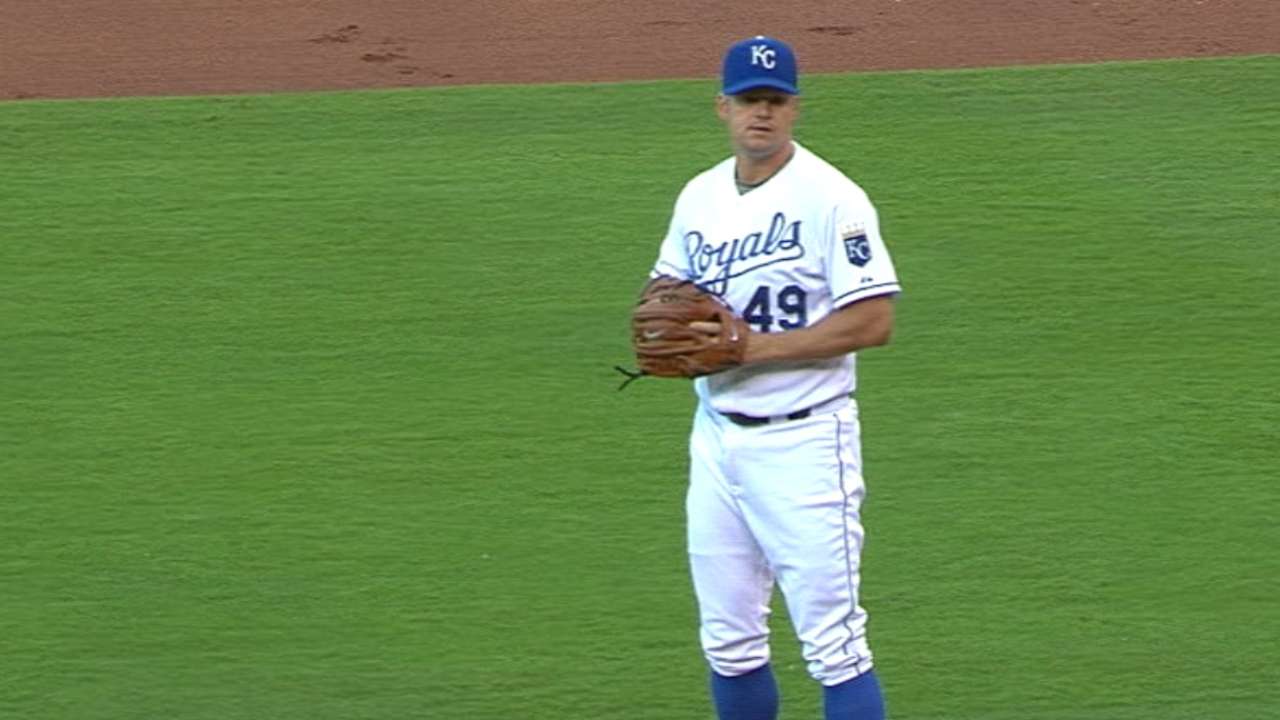 "You only get one shot to make a first impression," Hurdle said, "and that was a pretty good one he made on us in Kansas City."
Blanton, who temporarily retired in 2014, said he didn't miss baseball last year. His three children -- all younger than 6 -- kept him busy.
But now, the veteran said he's fortunate to be in contention with Pittsburgh.
"All in all, I'm glad to be back," Blanton said.
And if he keeps it up, the Pirates will be glad to have him.
John McGonigal is an associate reporter for MLB.com. This story was not subject to the approval of Major League Baseball or its clubs.