Chipper likes direction of Braves' organization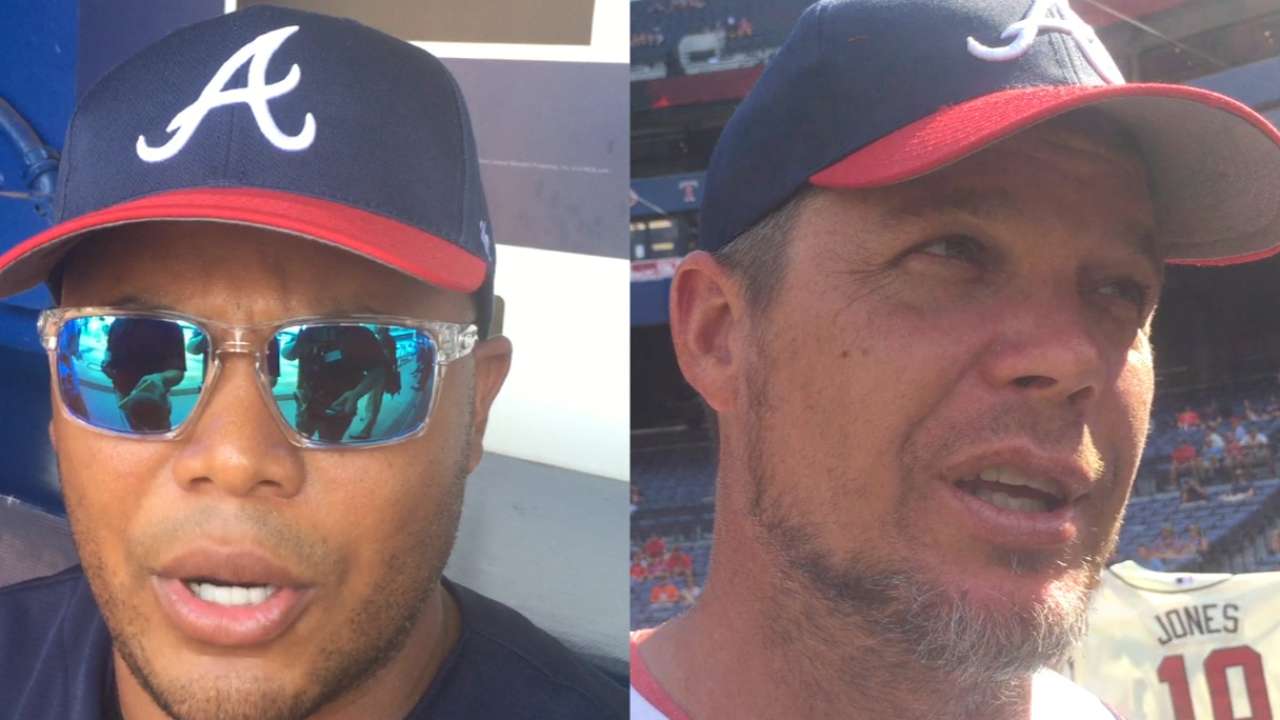 ATLANTA -- As Chipper Jones has assessed the Braves' massive organizational overhaul since the end of last season, he has been among those who have felt that the club will be positioned for long-standing success once the sometimes painful rebuild process is completed.
"This team probably won't be in the postseason [this year], and it might not happen next year either, but I can assure you that in terms of sustained success, once we get into the new stadium [in 2017], this organization is in a pretty good spot to be in a competitive state for a while," Jones said.
When Jones was taken with the top overall pick in the 1990 Draft, he joined a Braves organization that had already brought some of its top young pitchers, including Tom Glavine and John Smoltz, to the Major League level. He was part of an impressive crop of position players that included Javy Lopez and Ryan Klesko.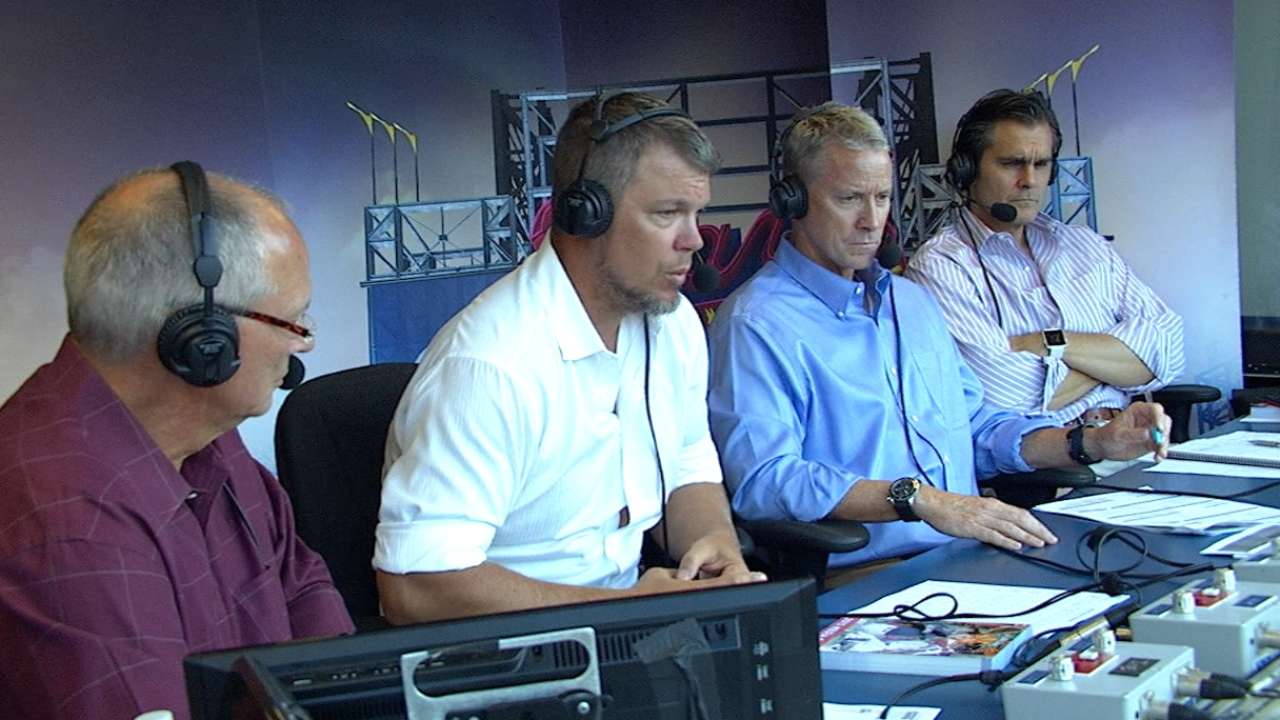 With the many moves the Braves have made over the past 10 months, they have focused on strengthening their pitching crop. Two of the hurlers acquired during this span -- Matt Wisler and Mike Foltynewicz -- are already in Atlanta's starting rotation. In addition, the club's top five pitching prospects, according to MLB.com -- Touki Toussaint, Kolby Allard, Tyrell Jenkins, Manny Banuelos and Max Fried -- all joined the organization within the past year.
"We were mostly position-player-oriented [during my Minor League days]," Jones said. "Now they're stacked with pitching. I think I'd much rather be stacking pitching in today's game. Everybody throws 100 (mph) and offense is at a premium. I'd rather be an organization built on pitching than offense these days.
"I give [Braves president of baseball operations] John Hart credit. It's hard to come into a new organization and rip it up from top to bottom. But I agree with him that that was probably what needed to happen."
Jones and Klesko were both at Turner Field on Saturday to celebrate Alumni Weekend with Smoltz, Glavine and many of their other former teammates who were part of the Braves' run of 14 consecutive division titles (1991-2005).
"I don't think we could have ever looked into the crystal ball and foreseen all the success we were going to have," Jones said. "You never know how that is going to translate from Minor League to the Major Leagues. Obviously we were very excited about the opportunity. The Braves had turned the corner before we got there. I think we all took pride in not wanting to being the weak link when we did get the call. We more than made a name for ourselves once we got there."
Mark Bowman is a reporter for MLB.com. This story was not subject to the approval of Major League Baseball or its clubs.