Bourn in new territory despite return to Atlanta
Back with Braves after trade with Indians, veteran starts in unfamiliar spot in left field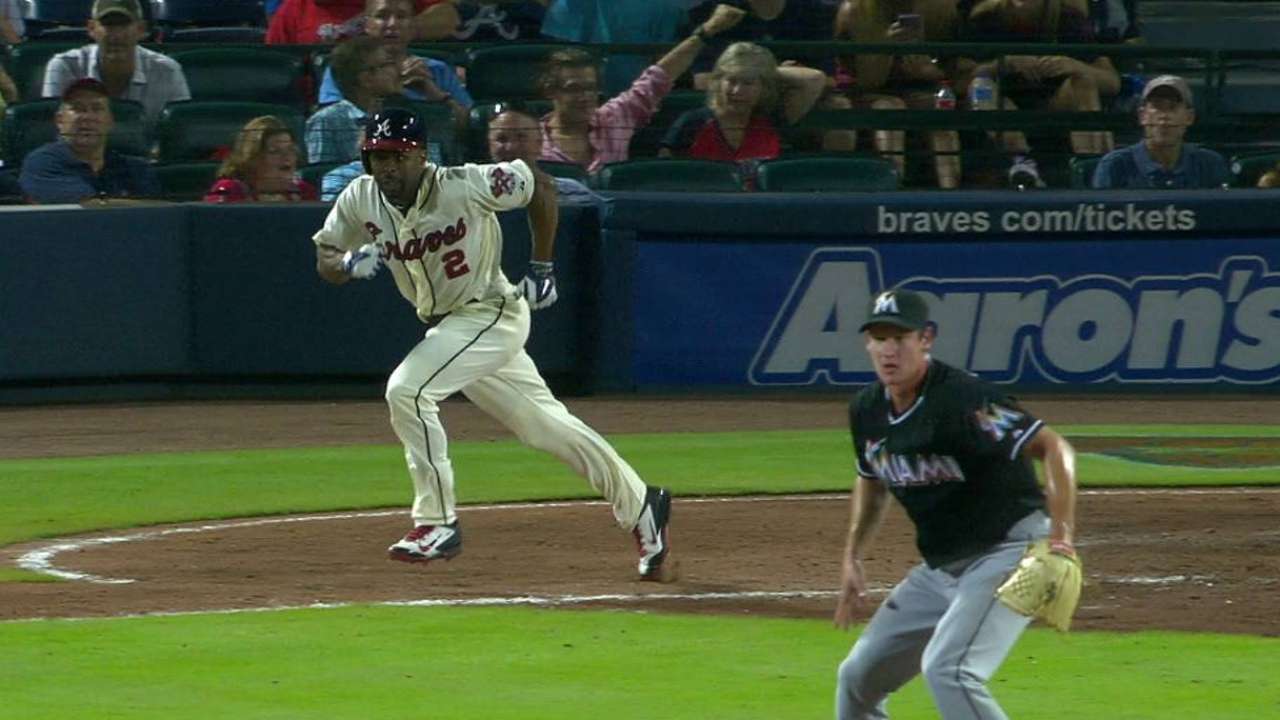 ATLANTA -- Though less than three years have passed since Michael Bourn concluded his previous short stint with Atlanta, the veteran center fielder experienced some unfamiliarity when he returned to the Braves' clubhouse on Saturday afternoon.
Julio Teheran, Arodys Vizcaino and Andrelton Simmons stand as the only members of Atlanta's current active roster who previously played for the Braves with Bourn, who was acquired, along with Nick Swisher, on Friday in a deal that sent Chris Johnson to the Indians.
"I was happy to hear I was coming here," Bourn said. "I had a good time here, and hopefully I can continue to do that."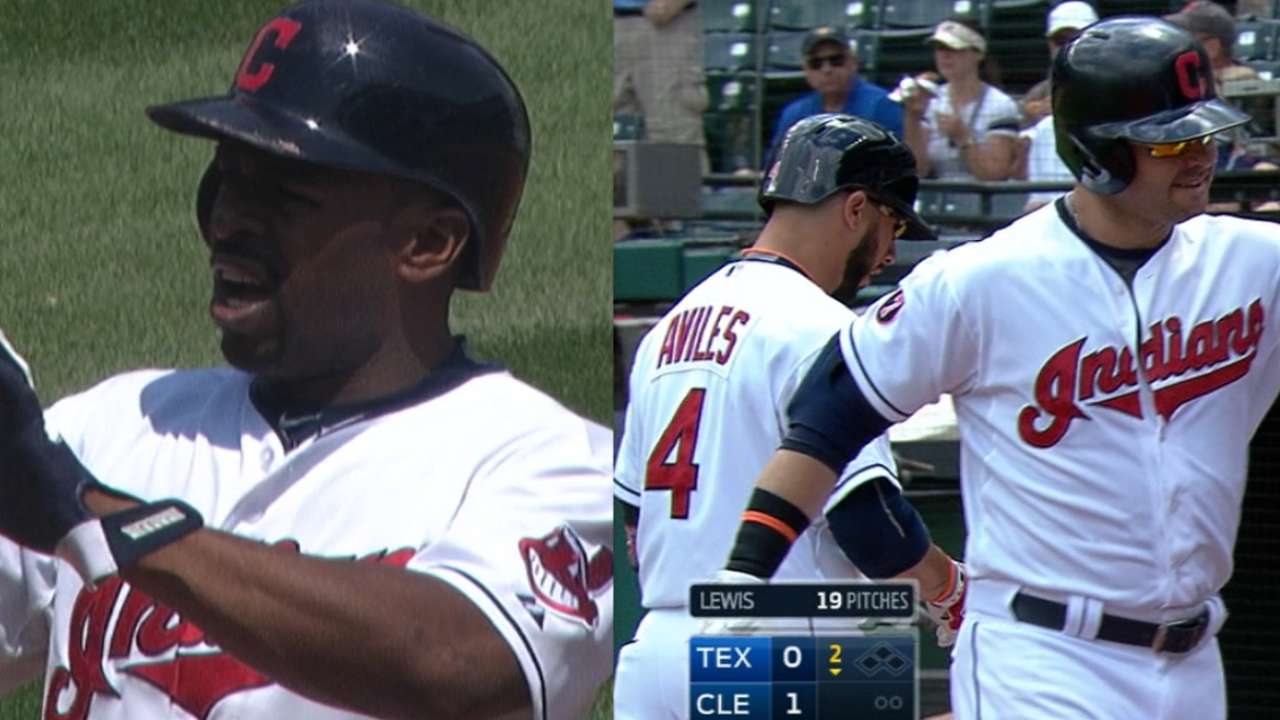 After the Braves acquired Bourn from the Astros just before the 2011 non-waiver Trade Deadline, he served as the club's leadoff hitter and center fielder through the end of his 2012 All-Star season. Now, the 32-year-old outfielder is looking forward to the chance to reintroduce himself to Atlanta's leadoff spot, while adapting to left field.
Braves manager Fredi Gonzalez has not said exactly how he plans to arrange his outfielders. But he provided a glimpse when he put Bourn in left field and kept Cameron Maybin in center field to begin Saturday night's 7-2 win over the Marlins.
Bourn looked comfortable as he showed impressive range in left field. He also celebrated his return by contributing a single during the two-run eighth inning.
"[Left field] is not familiar for me," Bourn said before the game. "But I'm going to enjoy learning a new position. I think it could be good for me. It will be better for my legs in left field, which is a plus for me offensively. I look forward to learning a new position."
Bourn battled a sore hamstring last year and batted .257 with a .660 OPS during the 2 1/2 seasons he played for the Indians. He got off to a slow start this year, but he entered Saturday having batted .360 with six stolen bases and a .827 OPS in 16 games since the All-Star break. His improved production at the plate has given him a chance to more frequently use his legs.
"I just got off to a slow start this year, but as the season was going on, I could tell I was picking it up," Bourn said. "I could tell I was hitting balls hard, but it was going right at people. Then I started getting some luck and some balls started falling and things started happening."
Regardless of whatever role Bourn has with Atlanta as he enters the final guaranteed season of his contract next year, the Braves believe he can serve as a valuable mentor to Mallex Smith, who is regarded as the club's center fielder of the future.
Mark Bowman is a reporter for MLB.com. This story was not subject to the approval of Major League Baseball or its clubs.