Price sees McCann as future captain
Former Tigers ace, Ausmus call catcher 'a leader'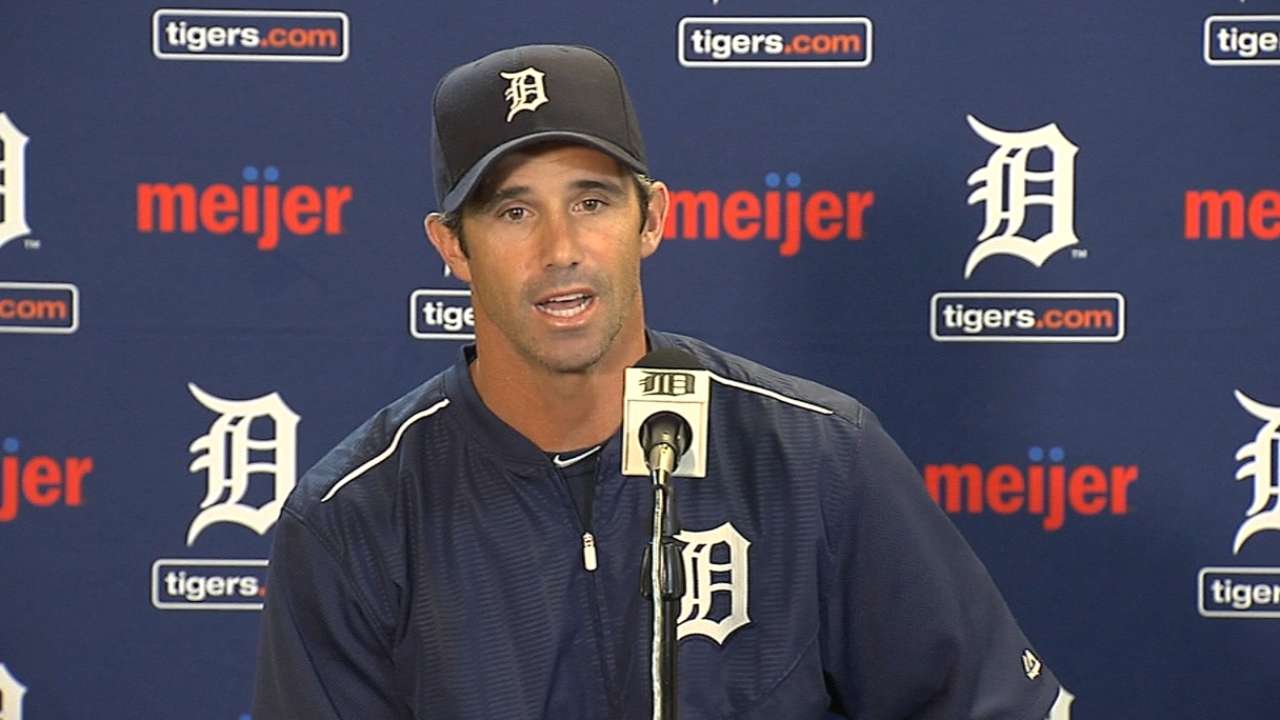 DETROIT -- A former Tigers teammate chimed in Saturday on Friday night's shoving match between Jose Iglesias and James McCann.
"James McCann WILL have C on his chest like Varitek did," tweeted David Price, the ace who was dealt to Toronto at the non-waiver Trade Deadline in reference to former Red Sox captain Jason Varitek. "[McCann] cares and he is a leader!! He will do what needs to be done…"
Later Saturday afternoon, McCann's teammates and his manager agreed: The catcher does have the makings of a captain.
"McCann is a leader," Brad Ausmus said. "I think, as a catcher, sometimes you have to lead your pitching staff somewhat. Some catchers are more adept at it than others. I think James McCann will be a leader of both the pitching staff and the clubhouse."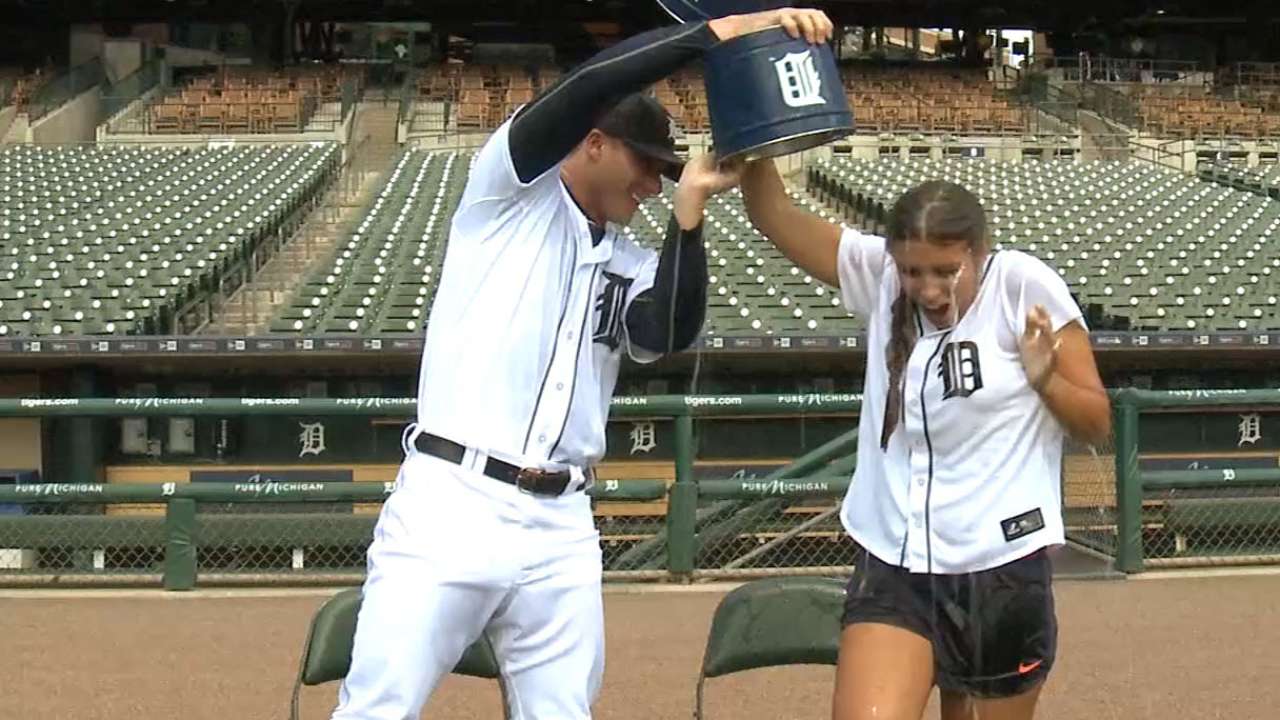 Those are bold statements, especially considering McCann, 25, is in his first full season. The rookie has commanded the bulk of duties because veteran Alex Avila spent nearly two months on the disabled list and then became a part-time first baseman.
And McCann has performed admirably. Entering Saturday, he was batting .282 with 25 RBIs and ranked second among American League rookies with 22 multi-hit games. He has also thrown out 45 percent of would-be base stealers.
"He's a great kid," Avila said. "Normally, he's very honest, and I think the way he carries himself, the decisions he makes off the field, hold some weight.
"A lot of times people tend to mistake respect. People think that you earn respect on the baseball field. There's a lot of [jerks] that play baseball. Respect is earned from the decisions you make off the field, not related to baseball -- the type of human you are, the type of decisions you make on a daily basis that affect life other than baseball. That's what makes you a man; that's what makes people respect you.
"James is a great human being. I think he'll be well-liked and have a nice career and his teammates will respect him for that reason, not because of what he does on the field. That's the most important thing."
Ausmus admitted that McCann's leadership qualities are rare for a rookie, and the manager lauded his catcher's demeanor and the manner in which he prepares.
"Above all else, Ausmus said, "he cares about the team, his teammates and winning more than he cares about himself."
Alejandro Zúñiga is an associate reporter for MLB.com. Follow him on Twitter @ByAZuniga. This story was not subject to the approval of Major League Baseball or its clubs.