Swisher exudes excitement, gives the Chop
New Brave follows up dazzling play at first with two-run double, which he celebrates accordingly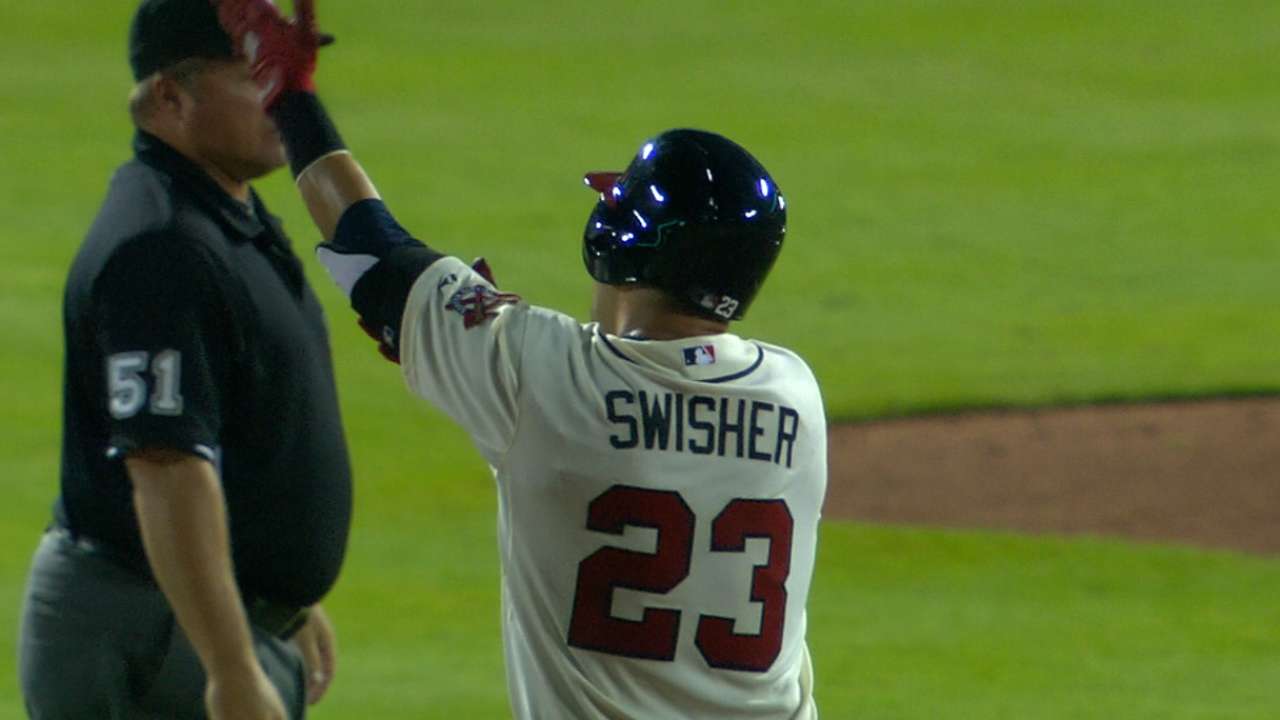 ATLANTA -- Nick Swisher probably couldn't have written a better Braves debut than the one he displayed on Saturday night at Turner Field, when Atlanta took its third straight game against Miami, 7-2.
"It's just be a wonderful day, man, I'm so excited. Had all the legends here, the place was packed, people were excited," Swisher said of Braves Alumni Weekend. "To be able to pull off that win tonight was crucial for us.
"It's been one of those days that I'll never forget."
That's because it was Swisher's first game since June 12, before he had to go back on the disabled list with lingering knee problems. And it had a lot to do with what he did during the seventh inning, starting with his inning-ending double play at first base.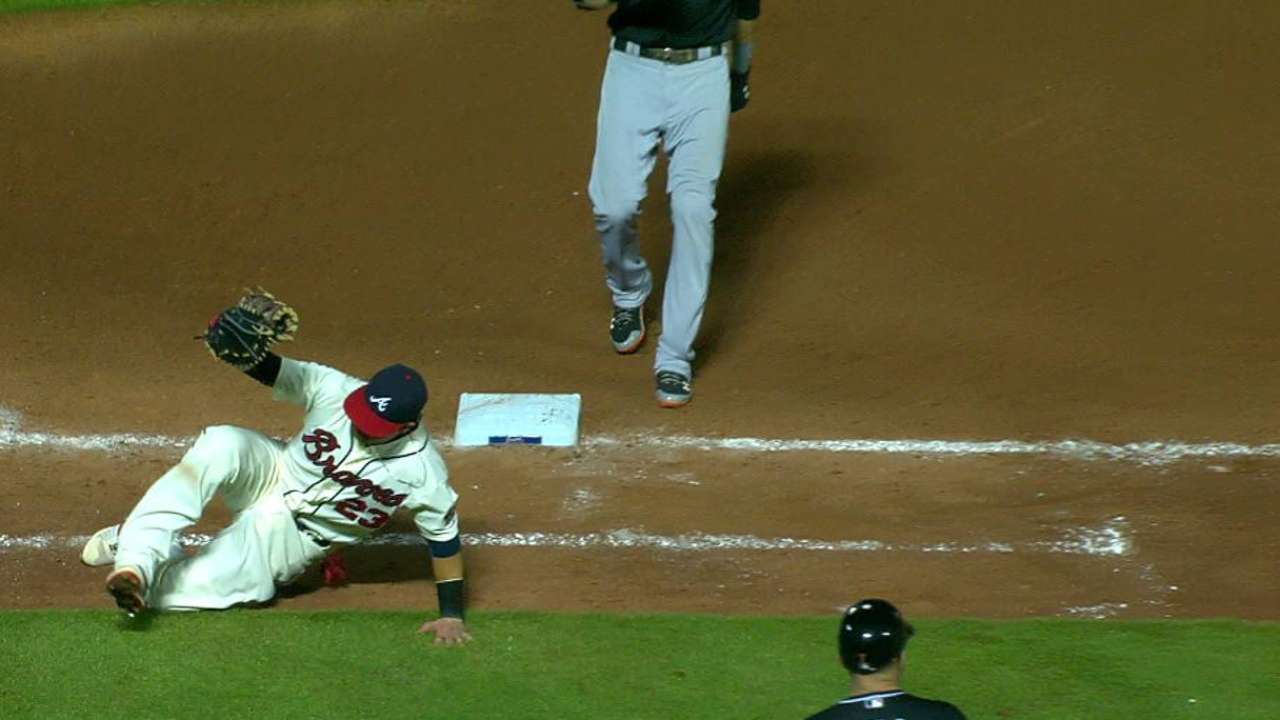 "It's my first time out on the field, on a big league stadium, there's lights, there's fans. ... I mean, it was crazy," he said.
In the bottom half of the same frame, Swisher followed back-to-back singles from Nick Markakis and A.J. Pierzynski with a two-run double off the left-center-field wall, giving the Braves a 5-2 lead. When Swisher reached second base, he gave the Tomahawk Chop.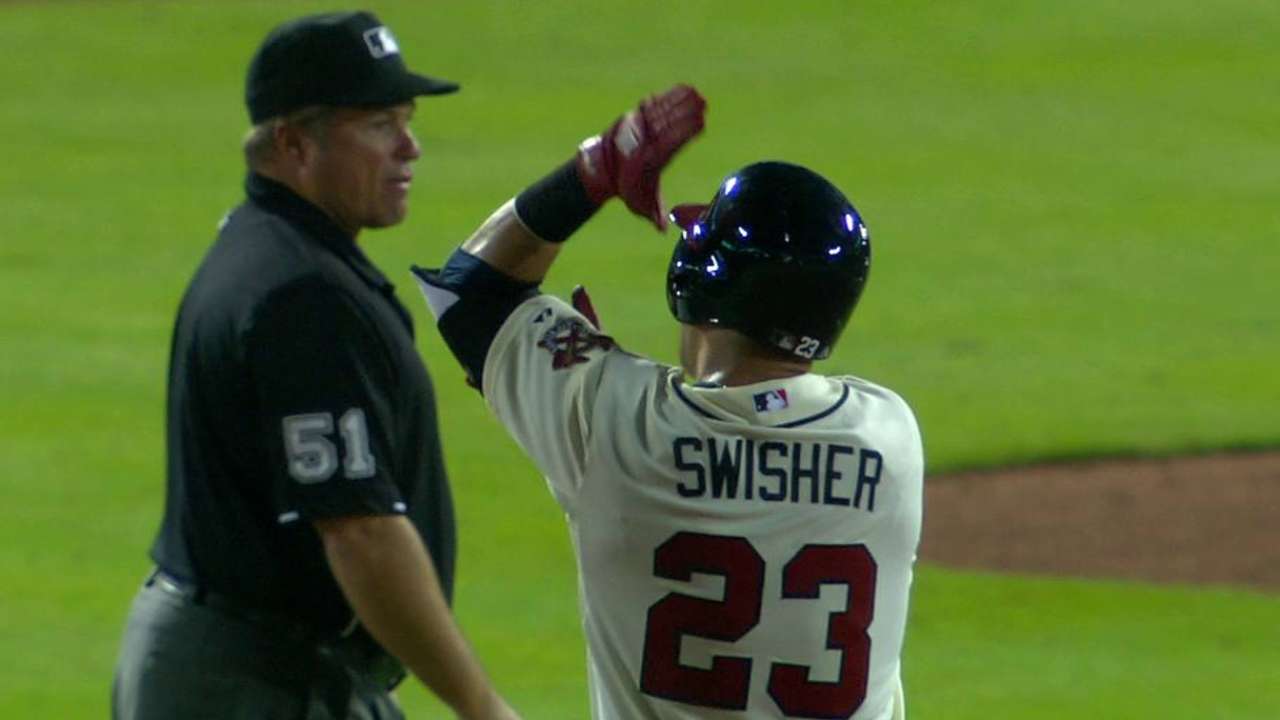 "I don't know what happened man, I got to second base, man -- the Chop came out," he said. "I just got super, super excited.
"It's just one of those things where I'm an exciting guy. I like to be excited. I'm hyper, I can't slow down sometimes. I probably won't sleep a wink tonight."
The energy and emotion that Swisher brings to the table -- seemingly with every breath -- is obvious to the fans in Turner Field, and the players and coaches surrounding him.
"The crowd's been chopping all season, but we haven't had a player chop," Cameron Maybin said laughing. "But he's the kind of guy who, you know, his energy alone can spark the clubhouse."
Swisher said that the trade was initially a bit of a shock. After that wore off, though, he's been riding a high of adrenaline and excitement. And, maybe best of all, he's been able to bring his family along for the ride.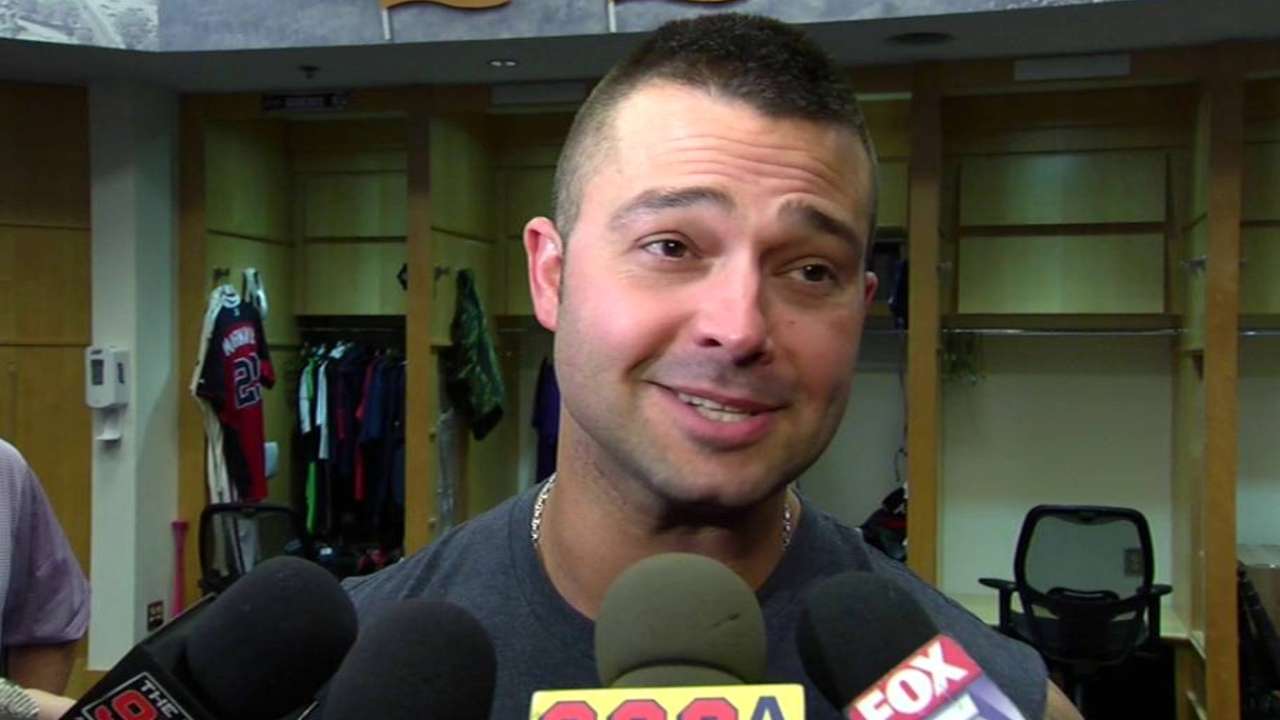 "We were all in Cleveland yesterday thinking that that would be my first game back off the DL," Swisher said. "And I was like, 'I'm going to play, but it ain't going to be here, y'all. We gotta go to Atlanta.'
"It kind of catches you off guard, but in the end, it's the greatest thing that ever happened to you."
Carlos Collazo is an associate reporter for MLB.com. This story was not subject to the approval of Major League Baseball or its clubs.