Puig's great throw robs Marte of base hit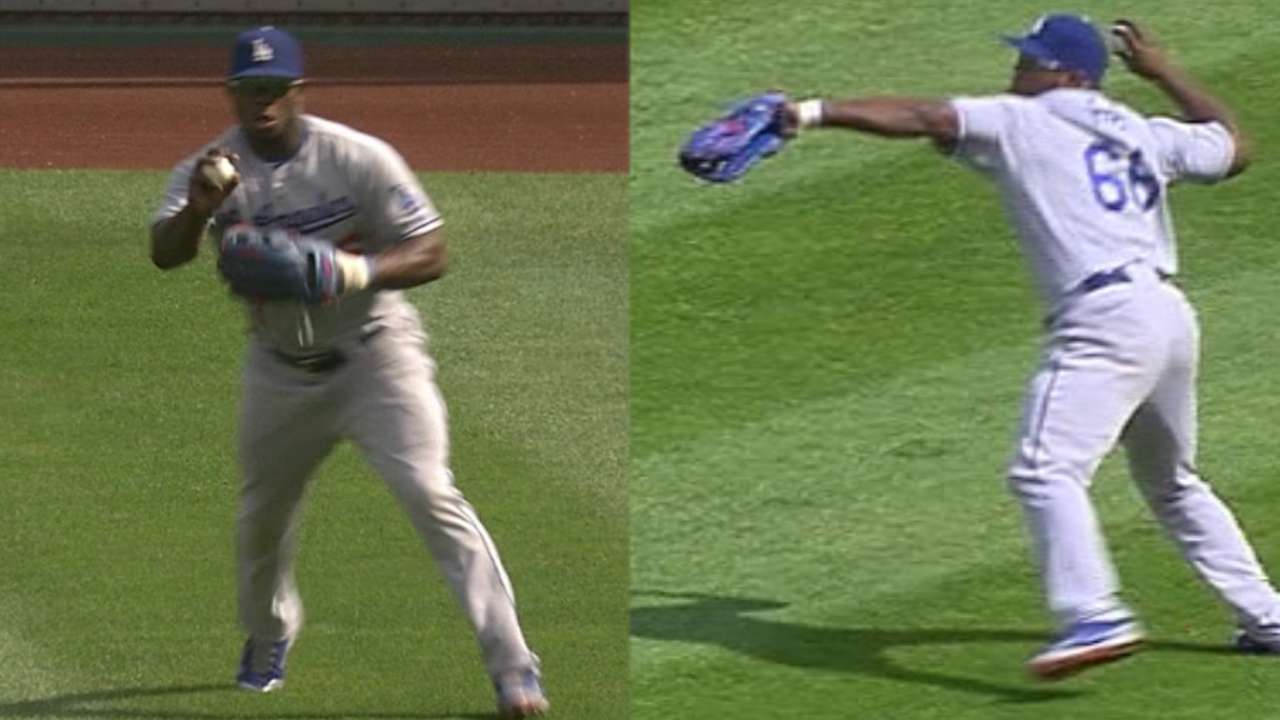 PITTSBURGH -- Yasiel Puig showed off his powerful throwing arm in the first inning of Saturday's 6-5 loss to the Pirates.
After Gregory Polanco led off the bottom of the inning with a walk, Starling Marte hit a line drive to right field. Puig played the ball on one hop, grabbed the ball with his bare hand and fired to shortstop Jimmy Rollins at second base.
Polanco, who held up to see if Puig would catch the ball, went into the bag standing up and Puig's throw beat him. Statcast™ clocked the throw at 91.8 mph.
Puig has six outfield assists this season.
Ken Gurnick is a reporter for MLB.com. This story was not subject to the approval of Major League Baseball or its clubs.