Papi's option vests for 2016 season
Red Sox slugger guaranteed at least $11M next year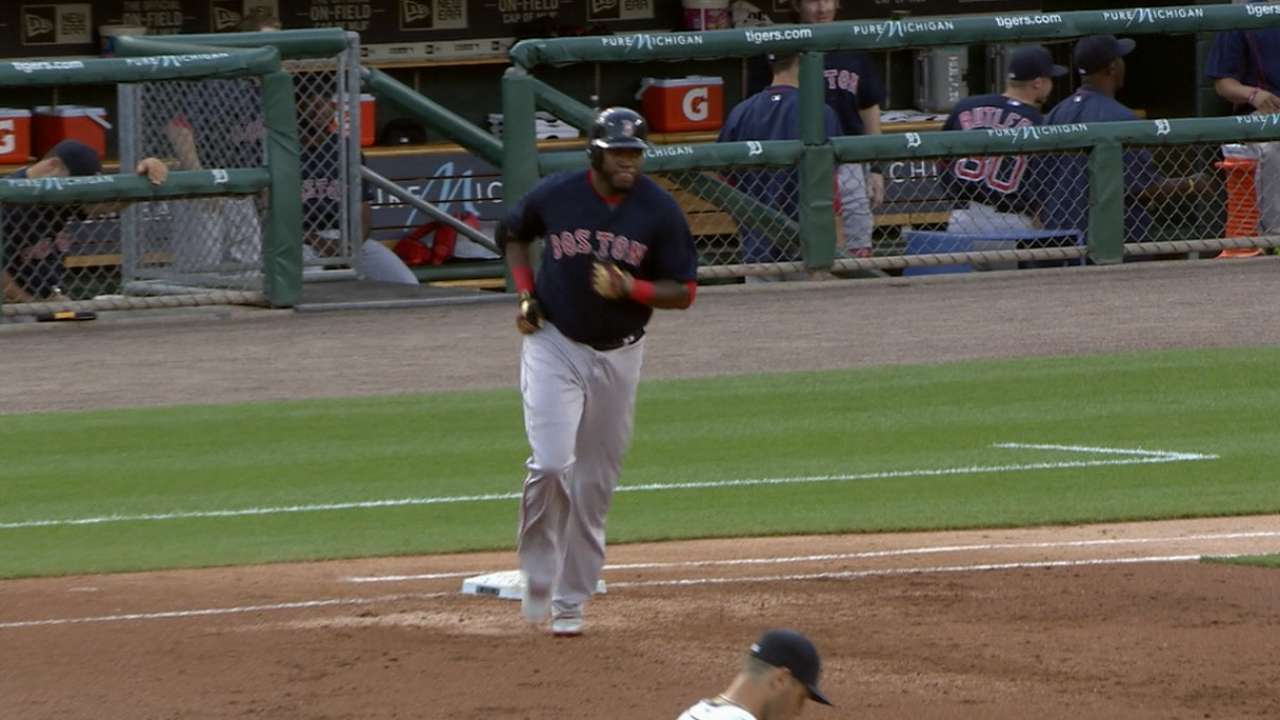 DETROIT -- At Comerica Park, facing a Tigers team he's done significant damage to over the years, David Ortiz stepped to the plate for the 425th time this year for the Red Sox. The designated hitter's 2016 option vested with Saturday night's first plate appearance in a 7-6 loss, guaranteeing him $11 million next season, provided Ortiz passes his offseason physical.
The vesting option will become $12 million if Ortiz reaches 475 plate appearances and increase incrementally based on plate appearances. Provided he makes 600 plate appearances in 2015, Ortiz's option would become $16 million or the value of a qualifying offer, whichever is higher. In 2017, it is strictly a club option based on plate appearances in 2016.
If Ortiz is unable to pass the team physical, Boston can still chose to pick up his option, which would be the halfway mark of what he would have been paid per plate appearance and the $10 million mark.
Ortiz, 39, has been a cornerstone for the Red Sox and an iconic figure for Boston fans since joining the club in 2003 as a free agent. Before his Red Sox tenure, Ortiz had no All-Star appearances in six years, but since coming to Boston has made nine All-Star rosters in 14 seasons.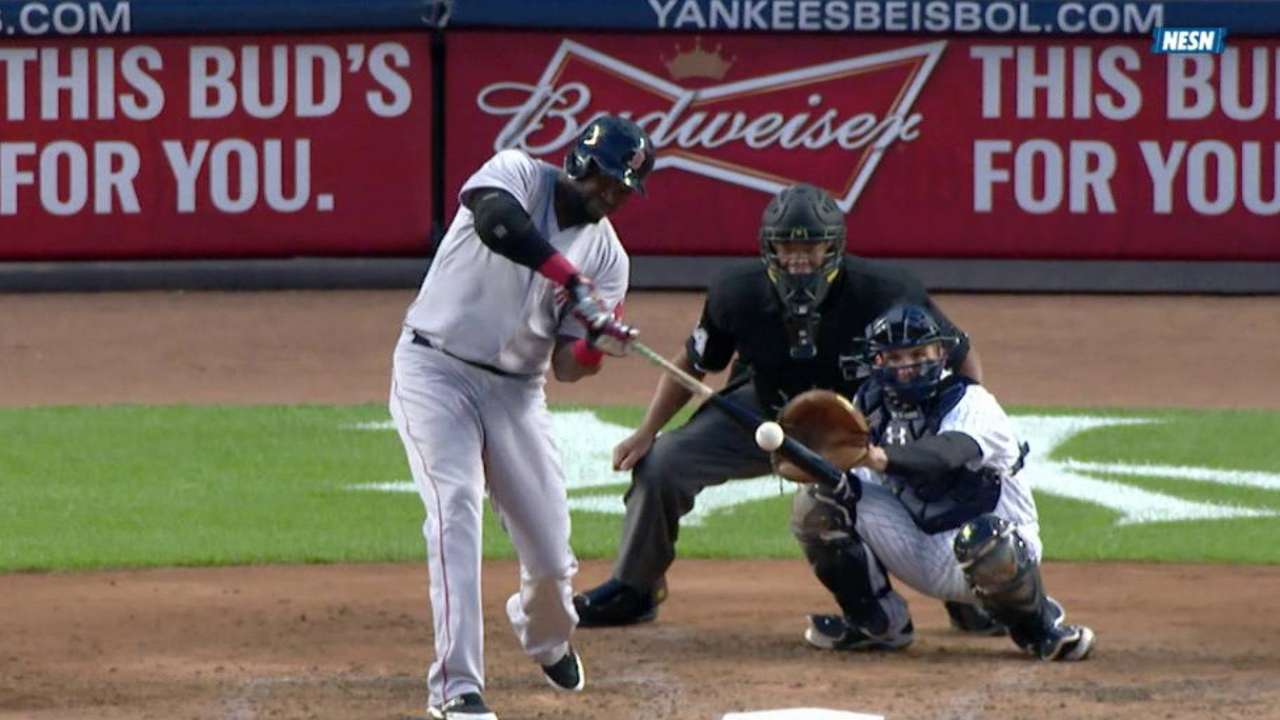 "A lot of hard work," Ortiz said before Saturday's game. "A lot of dedication and I never take anything for granted. Every year it gets harder and harder on myself because I'm not getting any younger. I've got to keep doing the things that keep me good to go. Now I dedicate even more time than what I used to, to get ready physically and mentally."
During his time with the Red Sox, Ortiz has helped lead the team to three World Series titles, American League pennants and AL East titles, as well as five AL Wild Card berths. Ortiz has been a .287 hitter with a .384 on-base percentage and slugging at a .562 clip with Boston.
While his 2015 season has been considered a down year by comparison, as September approaches Ortiz has heated up -- as evidenced by his home run increase and the damage he inflicts on opposing pitchers.
"In David's case, age is somewhat irrelevant," manager John Farrell said. "And he's been in a stretch -- we're going on probably two months -- where his timing has been more consistent, his timing against left-handers has been much improved. I'm not surprised at all with what he's doing currently, to be honest."
On Friday night, in the first of a three-game series against the Tigers -- a team Ortiz turned the tide against in Game 2 of the 2013 ALCS with his game-tying grand slam -- Ortiz belted a two-run home run to hand the Red Sox a comfortable 4-0 lead. No visiting player has hit more home runs at Comerica Park than Ortiz, who has 21 in his 19-year career through Saturday.
Catherine Slonksnis is a contributor to MLB.com. This story was not subject to the approval of Major League Baseball or its clubs.