What to watch for in today's games
The battle for the top spot in the American League East continues in Sunday's series finale between the Blue Jays and Yankees in the Bronx. After a 6-0 win on Saturday, the Blue Jays whittled down the Yankees lead to 2 1/2 games.
The Blue Jays have made quite a push as of late, winning their last seven games and 10 of their last 11. Right-hander Marco Estrada, who's coming off back-to-back wins for the first time since mid-June, will be on the hill for Toronto. In his previous outing against the Twins, Estrada allowed one run on two hits in 6 2/3 innings.
The Yankees will counter with right-hander Masahiro Tanaka. He's won four straight home starts, going 4-0 with a 3.18 ERA since July 9. However, Tanaka's ERA has taken a hit as of late, going 4-2 with a 5.01 ERA in his last eight starts. Home runs have been Tanaka's downfall this season, allowing 16 long balls in 15 starts -- one more homer than all of last season.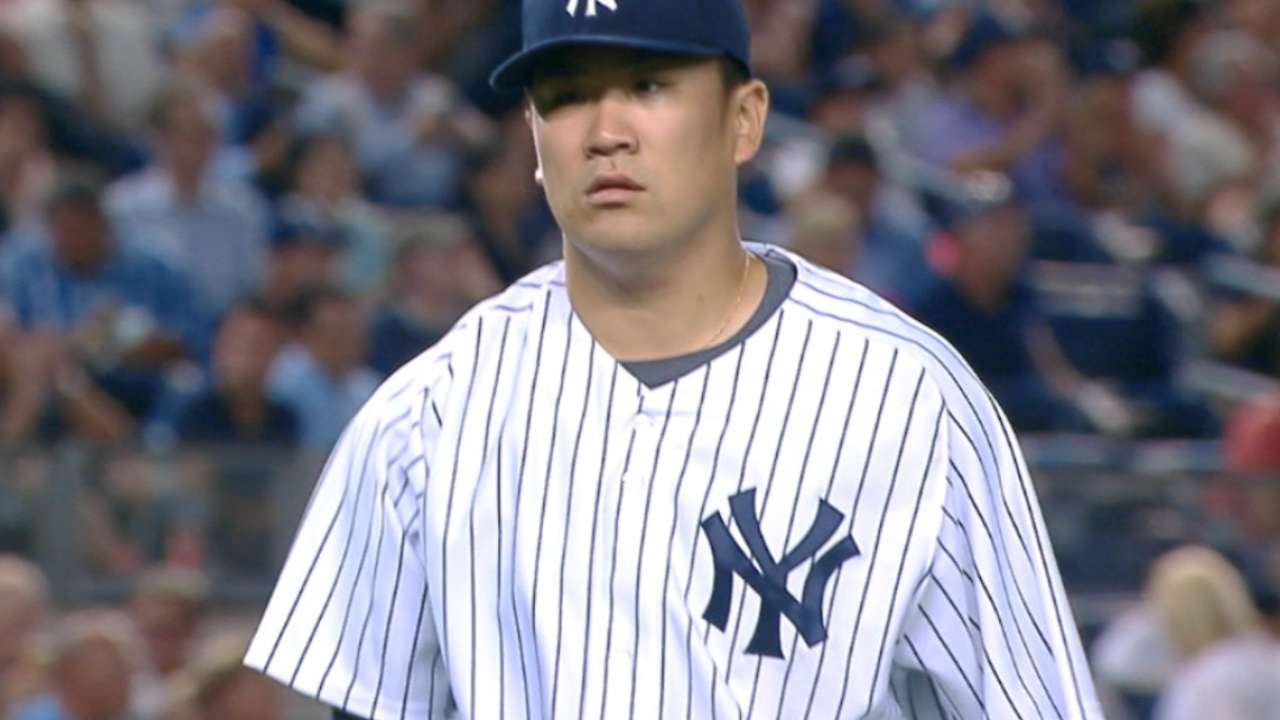 Here's a look at a few more intriguing games to watch on Sunday.
Verlander's chance at redemption: BOS @ DET, 1:08 p.m. ET
The Red Sox and Tigers will finish out a three-game set at Comerica Park with Henry Owens taking the hill for Boston and Justin Verlander getting the start for Detroit.
Verlander got roughed up in his last start against the Royals, allowing five runs on 10 hits in seven innings for the loss. One of Verlander's best starts of the season came on July 24 against the Red Sox. The right-hander allowed one run on seven hits in eight innings for the no-decision.
Owens gave Red Sox fans plenty to cheer about in his Major League debut on Tuesday against the Yankees. Unintimidated by Yankee Stadium, the left-hander tossed five-plus innings, allowing three runs on five hits for the loss.
Wild Card Duel: SF @ CHC, 2:20 p.m. ET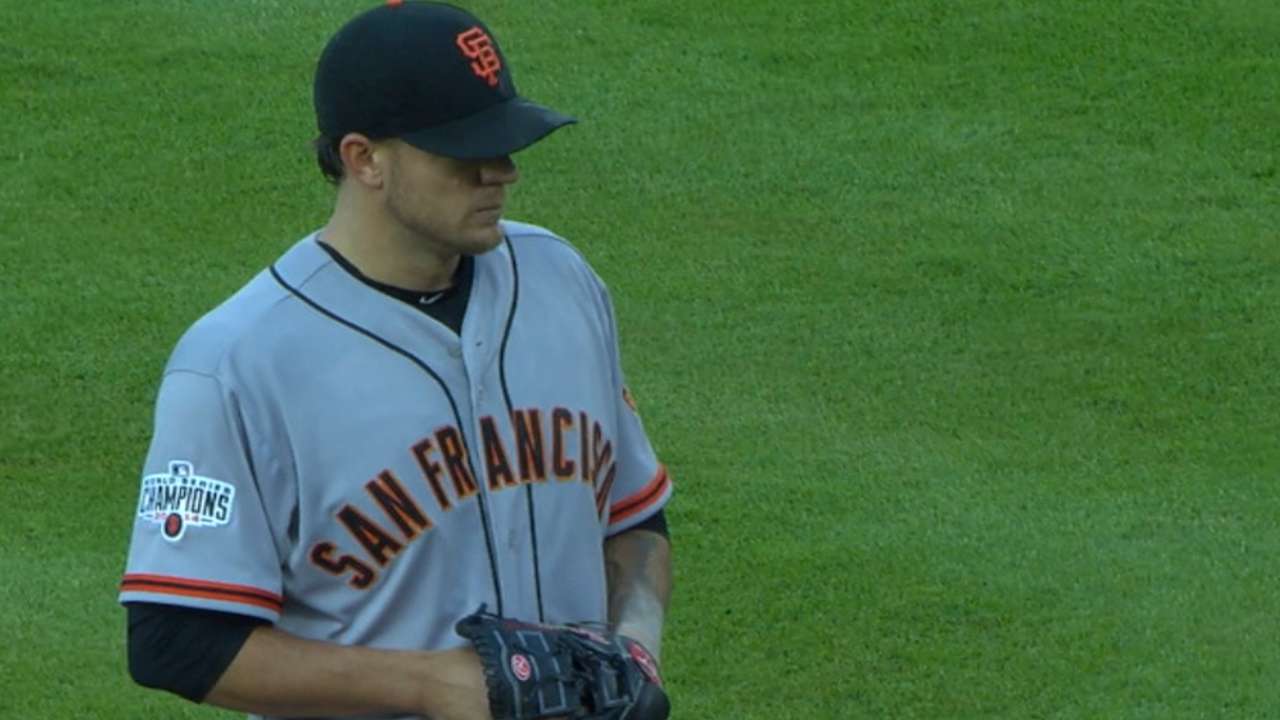 The Giants and the Cubs are in the thick of things for a National League Wild Card spot. Separated by just a few games, the two clubs square off in the series finale at Wrigley Field.
Right-hander Jake Peavy gets the call for San Francisco. He's become a quality start machine, tallying five in his last six starts. On Tuesday against the Braves, Peavy allowed one run on five hits in six innings for the no-decision. He also struck out a season-high eight batters.
Right-hander Jake Arrieta gets the nod for Chicago. He's dominated as of late, going 6-1 with a 1.37 ERA over his last nine outings -- all quality starts. Arrieta allowed just two hits in seven innings during his last start against the Pirates for the win.
Late Shift: LAD @ PIT, 8:08 p.m. ET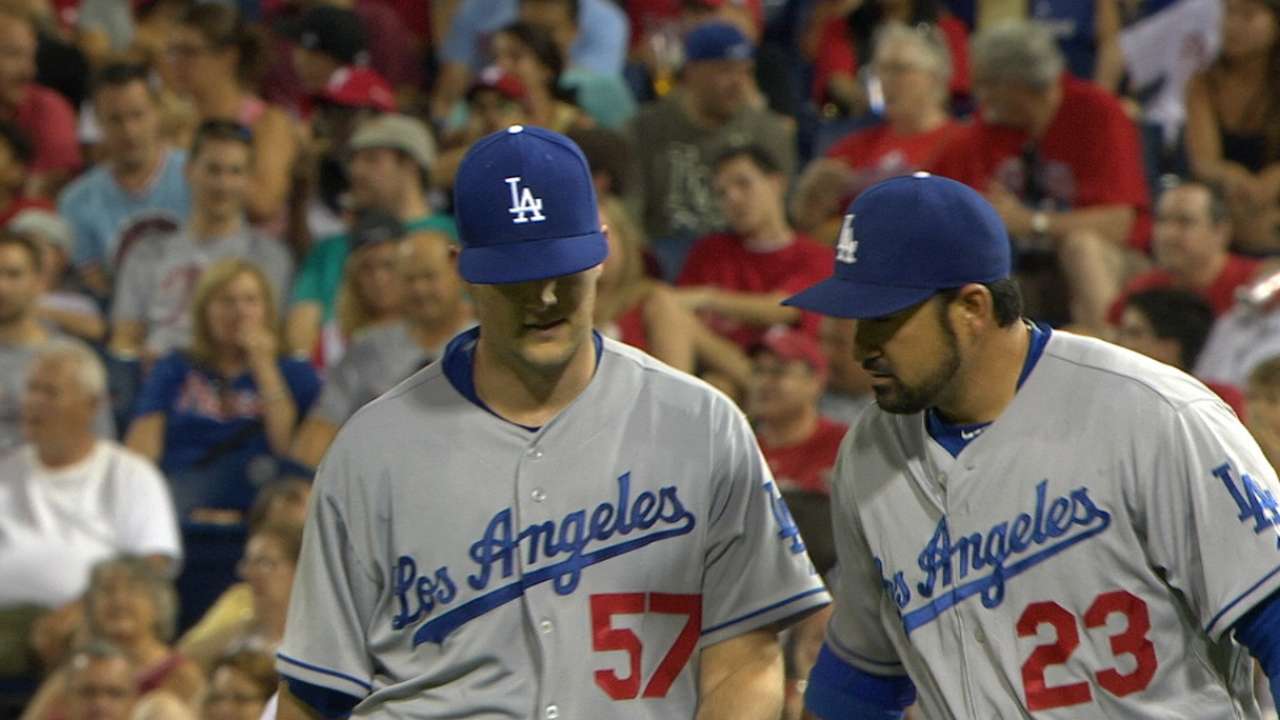 Dodgers left-hander Alex Wood and Pirates right-hander Charlie Morton take the hill in the finale of a three-game set at PNC Park.
Wood, making his first start with the Dodgers on Tuesday since being traded from the Braves, allowed four runs on eight hits in 6 1/3 innings against the Phillies for the loss. He's 1-1 with a 2.19 ERA in two starts against the Pirates this season.
After a rough July, in which he went 0-3 with a 5.04 ERA, Morton rebounded nicely in his first start of August. The right-hander allowed five hits in seven innings against the Reds for his first win since June 27. While this will be Morton's 148th career start, it will mark just his second against the Dodgers.
Quinn Roberts is a reporter for MLB.com. This story was not subject to the approval of Major League Baseball or its clubs.