Iglesias puts McCann incident behind him
Tigers shortstop has no issue with how it was handled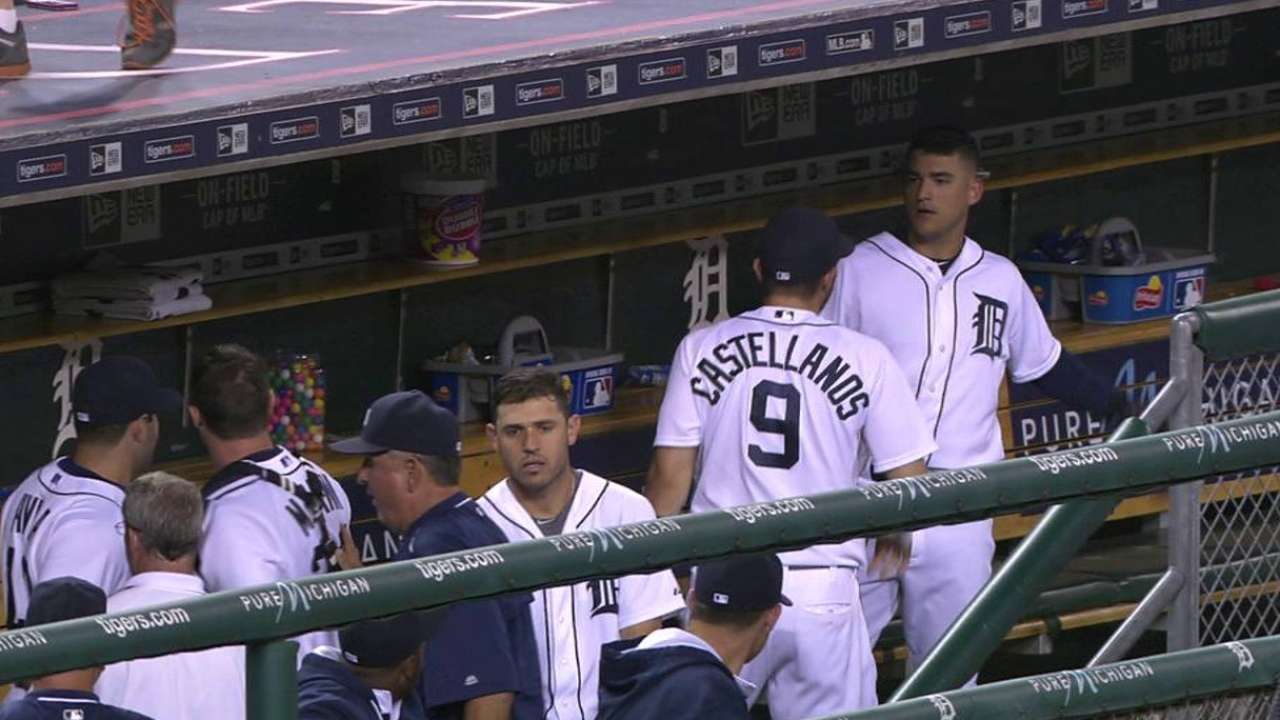 DETROIT -- Tigers shortstop Jose Iglesias spoke publicly Saturday afternoon for the first time after a shoving match with catcher James McCann in the dugout during Friday night's 7-2 loss to the Red Sox.
The altercation began when McCann approached Iglesias in the middle of the fourth inning. The catcher pointed to the infield, and Iglesias took offense, shoving his teammate and later throwing his glove at McCann while teammates intervened.
On Saturday, Iglesias said the incident was in the past, adding that he had no issue with the way it was handled.
"I don't mind," the shortstop said when asked if he wished the matter had been taken care of privately. "I don't mind the cameras, either. I just go by instinct, and my instinct tell me to do that, and I'm OK with it."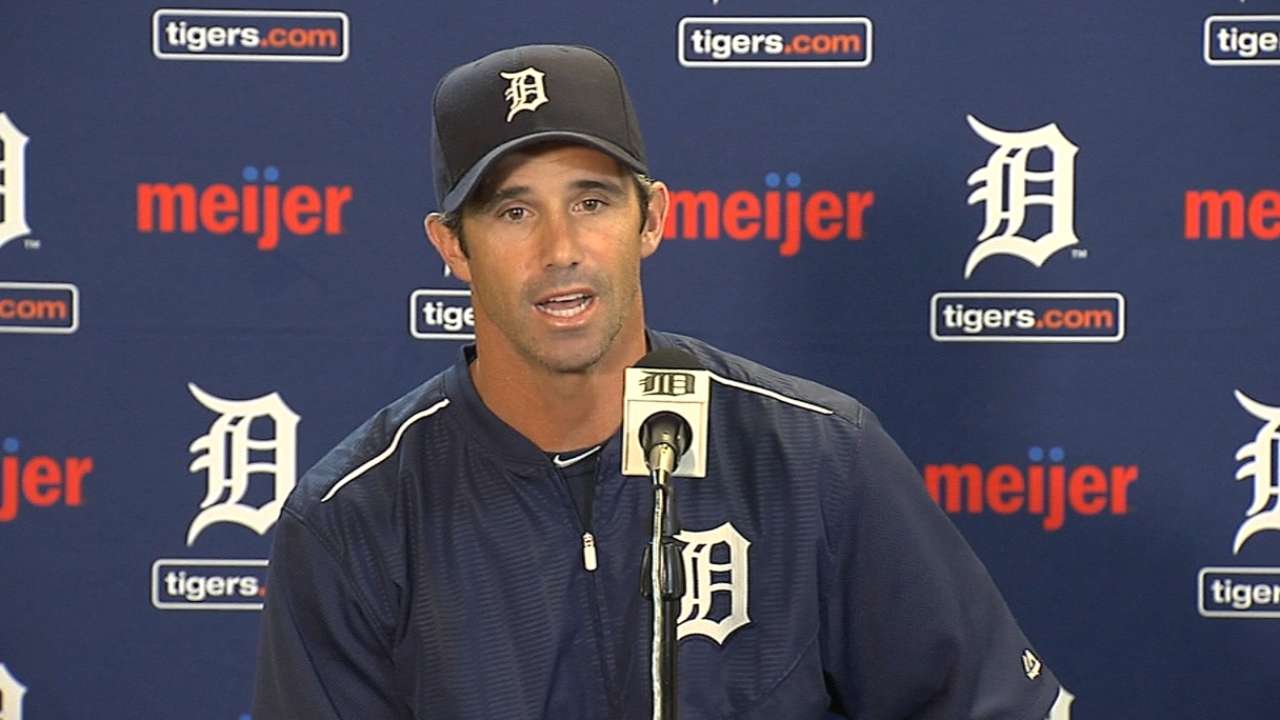 During Friday's postgame news conference, Detroit manager Brad Ausmus said he appreciated when teammates held themselves accountable, but suggested there were better ways to deal with a disagreement. Ausmus also said he didn't have any qualms with Iglesias' effort at shortstop -- a sentiment he echoed Saturday.
In the top of the fourth, minutes before the scuffle, Iglesias hadn't dove for a ground ball up the middle.
"I think I have the chance to make each and every play when I'm at short -- there's no doubt about it," Iglesias said Saturday. "But I just try to come here and do my job. I don't tell anybody how to play your position. I just go out there and do my best."
Upon hearing of Iglesias' comments, Ausmus joked, "maybe he just subscribes to the theory that there's no bad press."
Before Tigers media relations staff ended the interview, Iglesias also addressed his relationship with McCann.
"I don't care," he said. I don't really pay too much attention to the personal stuff. I think it was part of the game. Things get a little bit heated in the dugout. Other than that, everything is fine."
Alejandro Zúñiga is an associate reporter for MLB.com. Follow him on Twitter @ByAZuniga. This story was not subject to the approval of Major League Baseball or its clubs.