Crisp leaves Saturday's game with illness
Outfielder expected to play in Sunday's series finale vs. Astros
OAKLAND -- Coco Crisp left Saturday's 2-1 win over the Astros due to illness prior to the start of the third inning.
A's manager Bob Melvin said Crisp was OK after the game, but during the game he was "real nauseous" and felt like he was going to pass out as a result of medication he has been taking.
Sam Fuld replaced Crisp in left field and in the No. 2 spot in the order, and went 0-for-3.
"Prudent to get him out," Melvin said of Crisp. "And Sammy made some good plays along the way, too, in left field."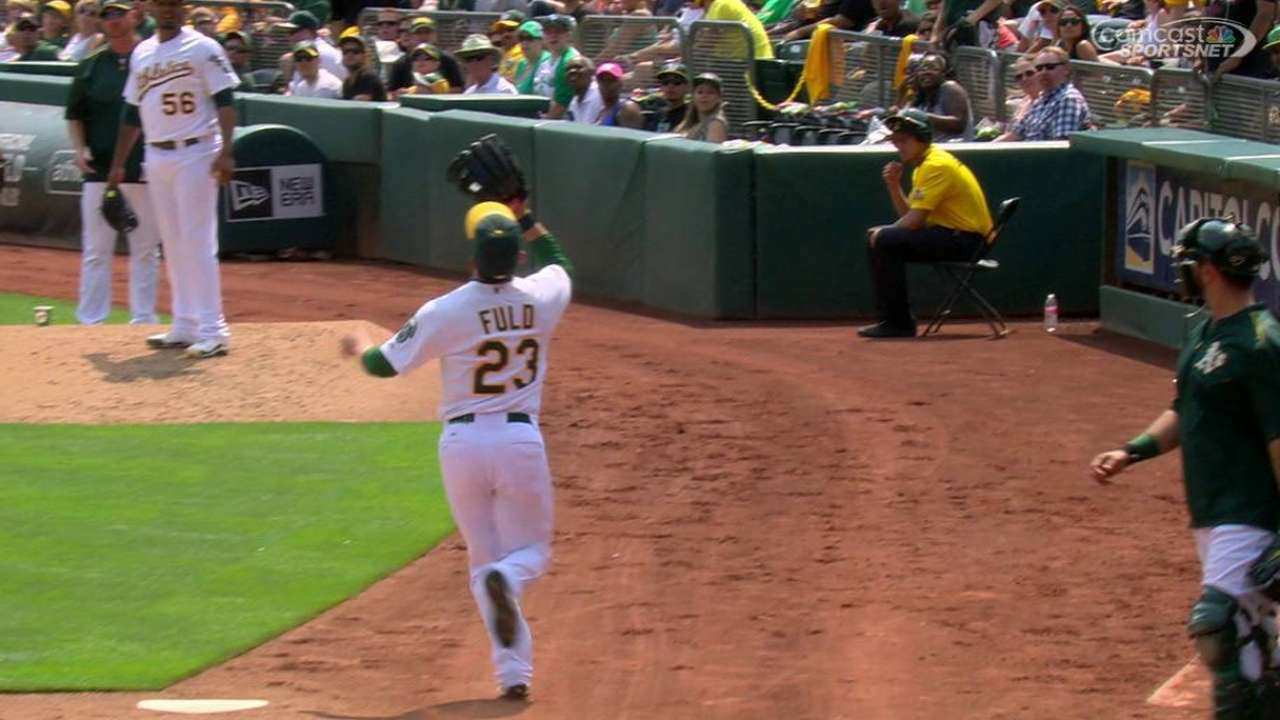 Melvin said after the game he plans on playing Crisp on Sunday in the series finale against Houston and he expects he'll be fine.
Crisp walked in the first and scored on Danny Valencia's RBI double. He didn't make any fielding plays, and did not show any discomfort while running the bases.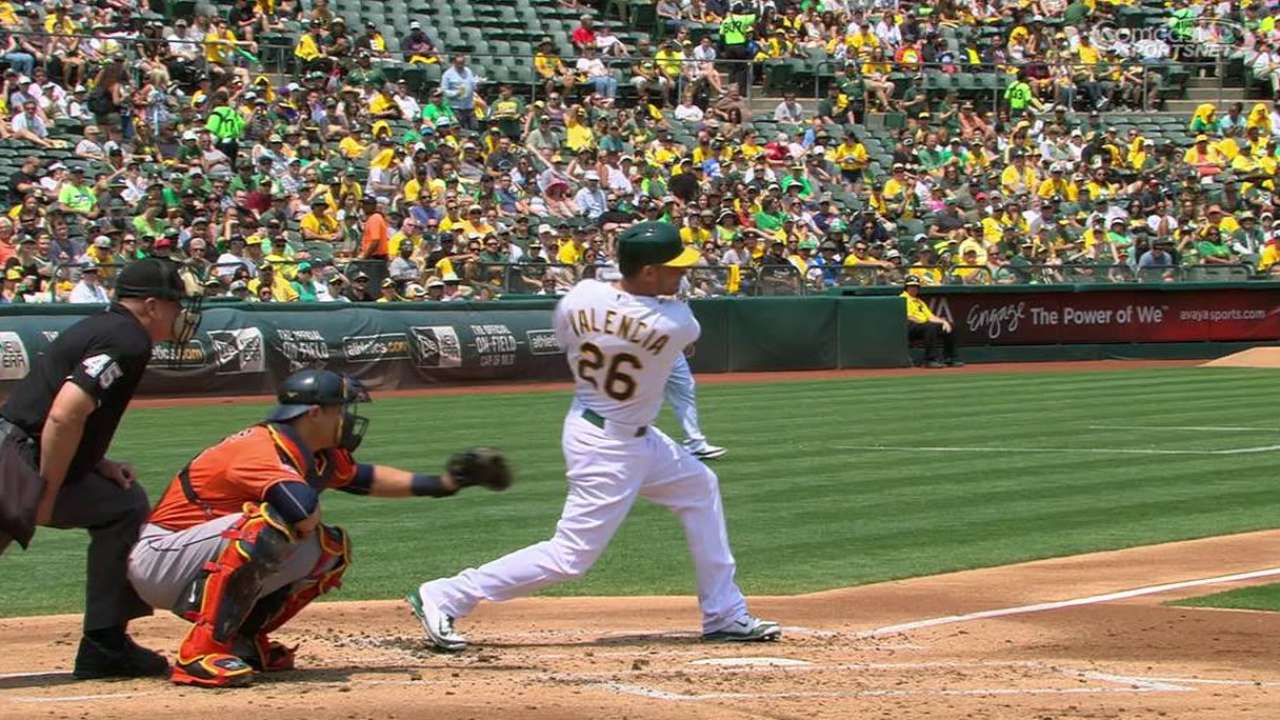 Crisp is back with the A's after spending more than two months on the disabled list with a neck strain.
Trevor Hass is an associate reporter for MLB.com. This story was not subject to the approval of Major League Baseball or its clubs.