Casali says he's fine despite head contusion
Rays catcher listed as day to day after being struck by swing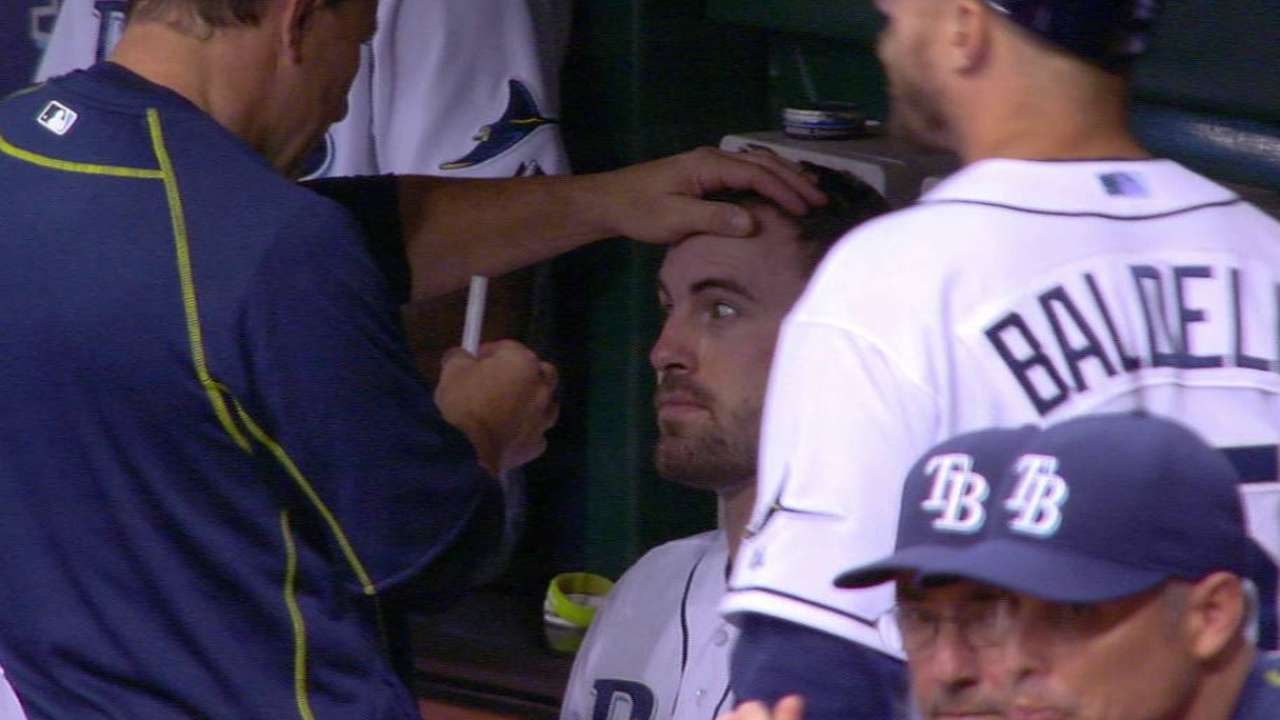 ST. PETERSBURG -- Catcher Curt Casali made an early exit in the Rays' 5-4 victory over the Mets on Saturday night after being hit in the head by Travis d'Arnaud's follow through on his swing in the first inning.
Casali continued to play after being struck in the head, grounding out to Mets starter Noah Syndergaard in the bottom of the first and then going back behind the plate in the top of the second inning. But Casali was removed prior to the start of the third inning in favor of Rene Rivera.
Casali was diagnosed with a head contusion after undergoing a concussion test and is listed as day to day.
"We figured it was best to just call it a day because if I get hit again, it's probably going to be a long time before I come back," Casali said. "But I'm good now and ready to go tomorrow."
Casali went through a similar situation last season when he sustained a concussion after taking two foul tips off his mask in Boston on Sept. 25, costing him the final four games of the regular season.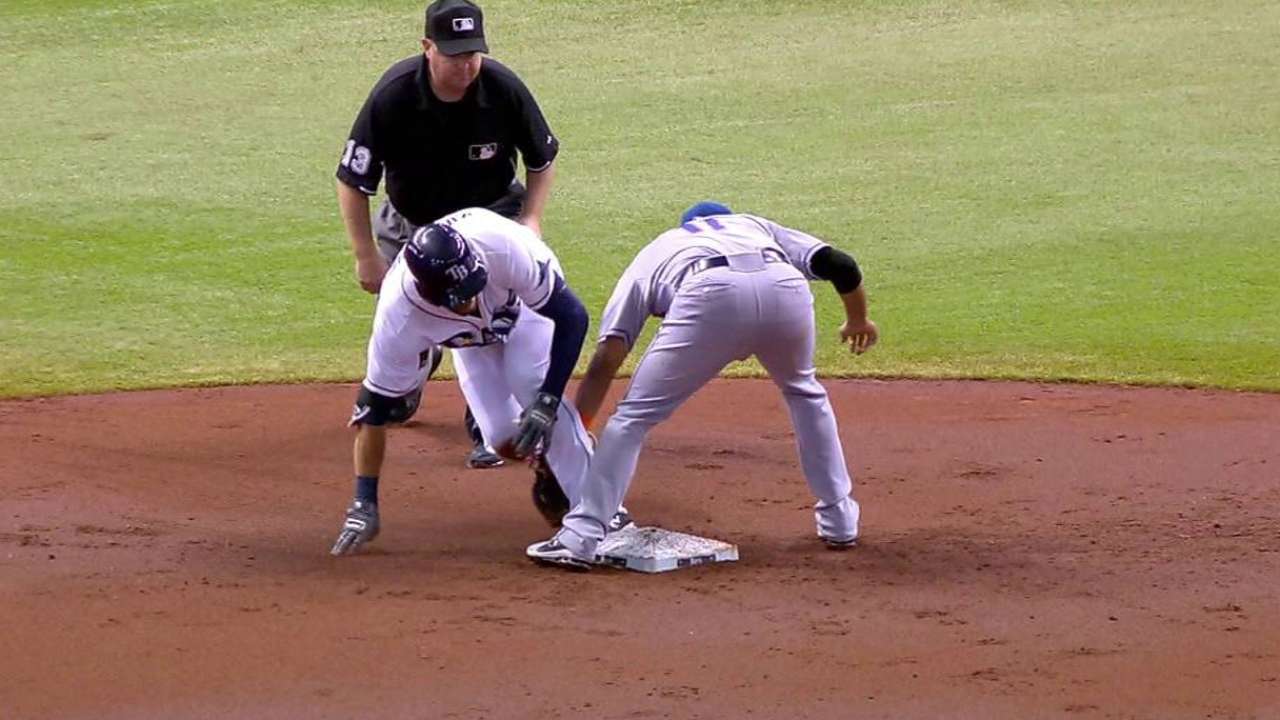 Worth noting
Outfielder Kevin Kiermaier was also shaken up on Saturday when he jammed his right thumb making a feet-first slide into second base after delivering a two-run single in the first inning. Kiermaier was evaluated by the Rays' staff on the field, but continued to play for the duration of the ballgame.
Troy Provost-Heron is an associate reporter for MLB.com. This story was not subject to the approval of Major League Baseball or its clubs.