Napoli in lineup vs. Mariners; Rua sent down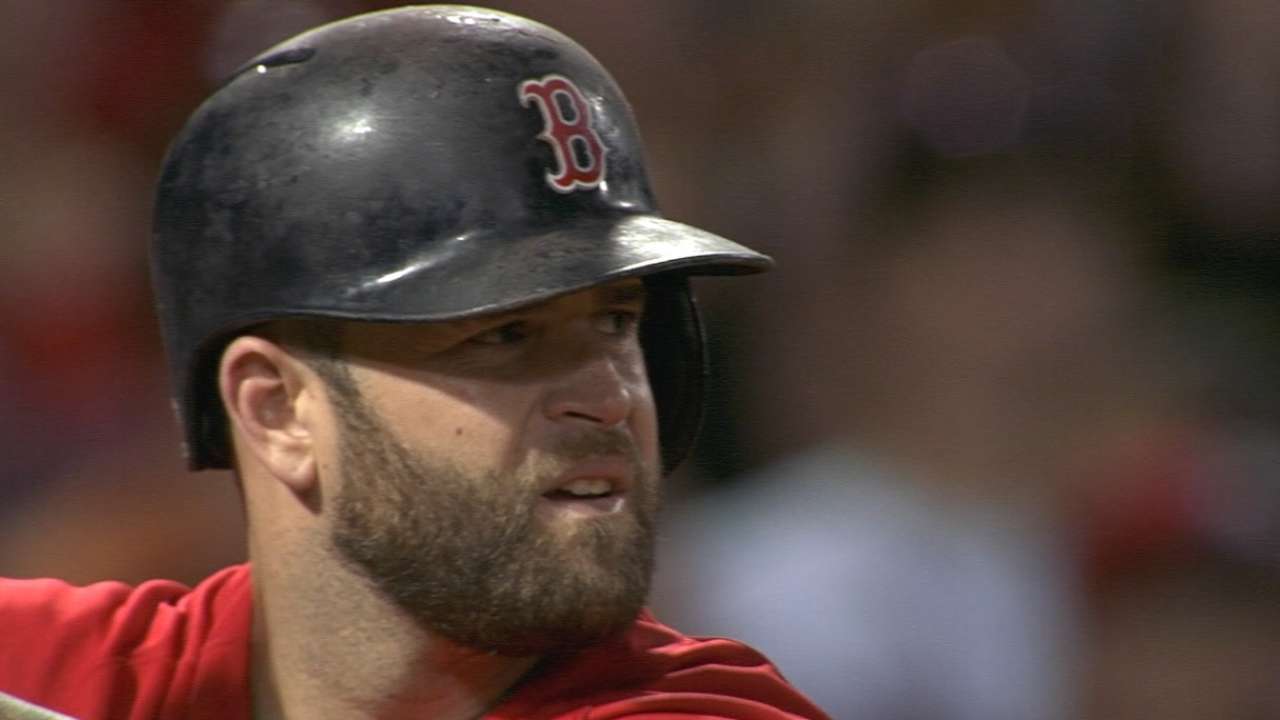 Ryan Rua was sent to Triple-A Round Rock to make room for Napoli. The Rangers acquired Napoli from the Red Sox on Friday night as a right-handed bat who can play either designated hitter or first base.
"He is in the lineup today facing a left-hander," manager Jeff Banister said. "We wanted to get him in the mix as quick as we can. I envision using him as part of the process of winning ballgames. How we use him will be determined by how he plays, how he hits and how he fits into the lineup. We'll see where it takes us."
Banister said Napoli would not be used at catcher unless there is an emergency. Napoli was a catcher through 2012 but hasn't played there since then. His primary value is as a right-handed hitter.
"The guy has street credibility in everything he's done as a player in the playoffs and the World Series. Anytime you have an opportunity to add a player like this to your lineup and clubhouse, it could be dynamic just in the experience he brings, the grit that he brings."
Rua was the Rangers' Opening Day left fielder but suffered a fractured right heel in the first week of the season and was sidelined for over two months. While he was out, the Rangers acquired Josh Hamilton from the Angels.
That reduced Rua to a part-time role and he has hit .200 (16-for-80) with four home runs and seven RBIs. The Rangers want him to get regular playing time at Triple-A and to play at third and second base.
"My message to Ryan is we would like for him to go down and get the at-bats," Banister said. "Left field is still a priority but we would like to get him on the dirt, take ground balls at third and second base, be able to turn the double play, not be limited to one or two spots … create some versatility."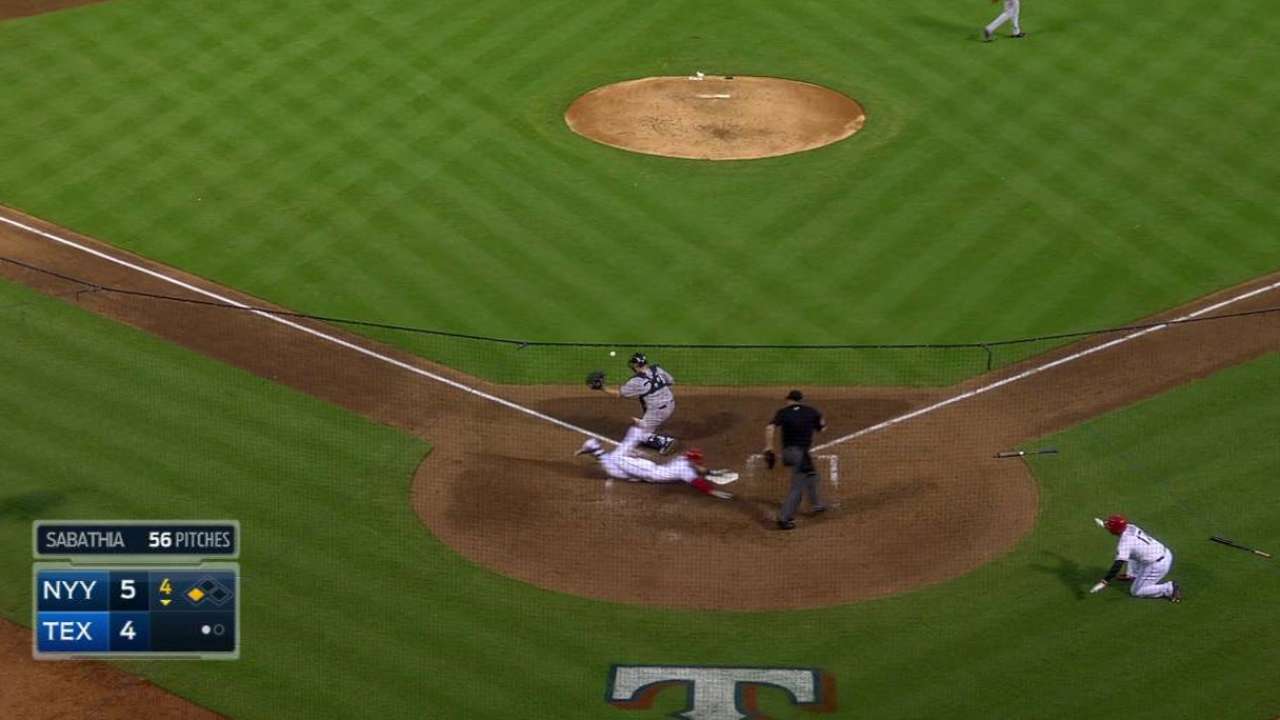 The other roster option would have been to send down Strausborger, but he gives the Rangers speed off the bench and the ability to play center field.
"It was a tough decision for us," Banister said. "But [Rua], if you look at the numbers, he can eventually help us and he has helped us against left-handers. But the reality is he is a young guy who I think has a strong future. He truly needs at-bats to gain traction and get his confidence and rhythm. It's a challenge for young players to not play every day."
Unless he is needed before then, Rua will likely be back with the Rangers when the rosters are expanded.
"I've always been an everyday guy," Rua said. "This year has been kind of a learning experience. It will be nice getting back into a rhythm. It'll be good. Just seeing good pitches, having good at-bats, staying versatile. Whatever happens happens."
T.R. Sullivan is a reporter for MLB.com. Read his blog, Postcards from Elysian Fields, follow him on Twitter @Sullivan_Ranger and listen to his podcast. This story was not subject to the approval of Major League Baseball or its clubs.