Kershaw sore, should be fine for next start
Dodgers ace hit by pitch, comebackers in outing vs. Pirates on Friday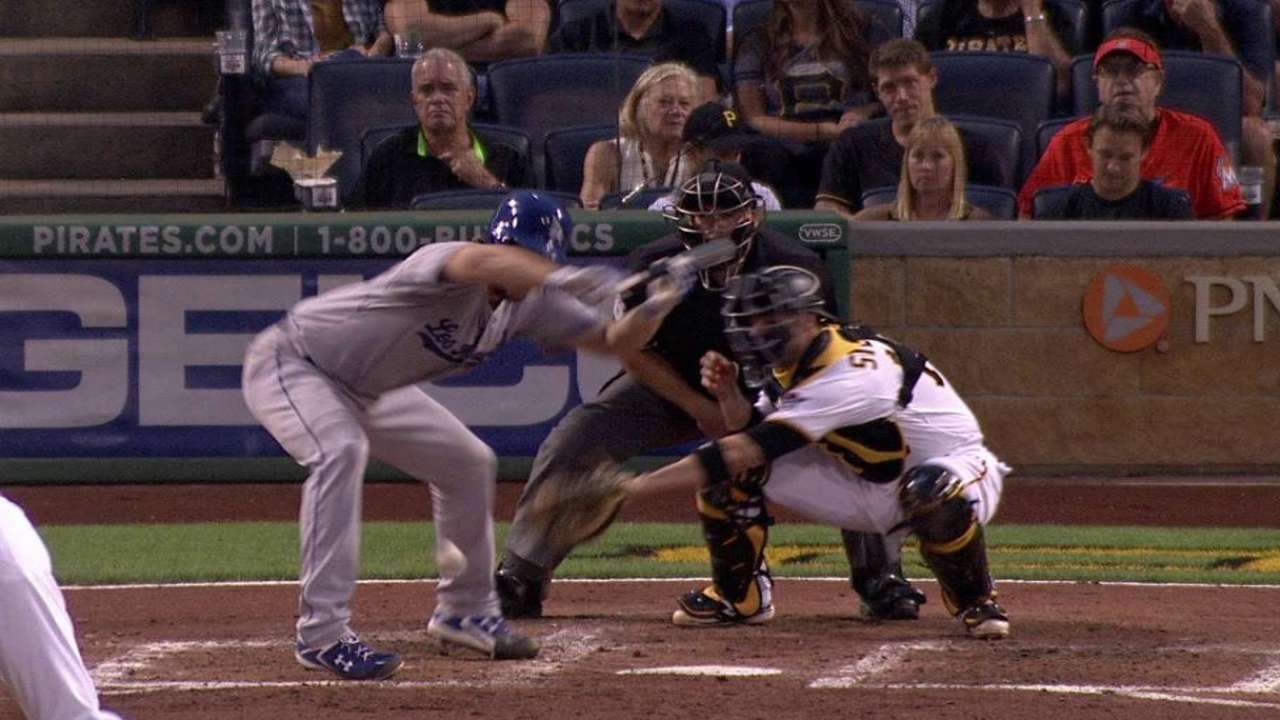 PITTSBURGH -- Clayton Kershaw, knocked around literally and figuratively Friday night by the Pirates, apparently escaped any major injury.
"I'm sure he's a little sore. Saw him working out in the weight room like normal, said he felt good," said manager Don Mattingly.
Kershaw stretched with teammates before -- and was in the outfield with other pitchers during -- batting practice before Saturday's game against Pittsburgh.
Kershaw didn't mention his recurring hip issue, but he said he expected his right ankle to be sore after being hit there by a 93-mph Gerrit Cole fastball in the fifth inning. Kershaw also knocked down a comebacker with his bare pitching hand and had another comeback carom off his shoe.
In the game, Kershaw's scoreless-innings streak was snapped at 37 with a first-inning home run by Gregory Polanco. Kershaw was charged with four runs on nine hits in six innings, and he said afterward that neither of his breaking pitches worked as he would have liked.
Kershaw's next start is expected to be Wednesday night against the Nationals at Dodger Stadium.
Ken Gurnick is a reporter for MLB.com. This story was not subject to the approval of Major League Baseball or its clubs.