Phillies continue resurgence with homer spree
Lineup aggressive in 12-inning victory over Padres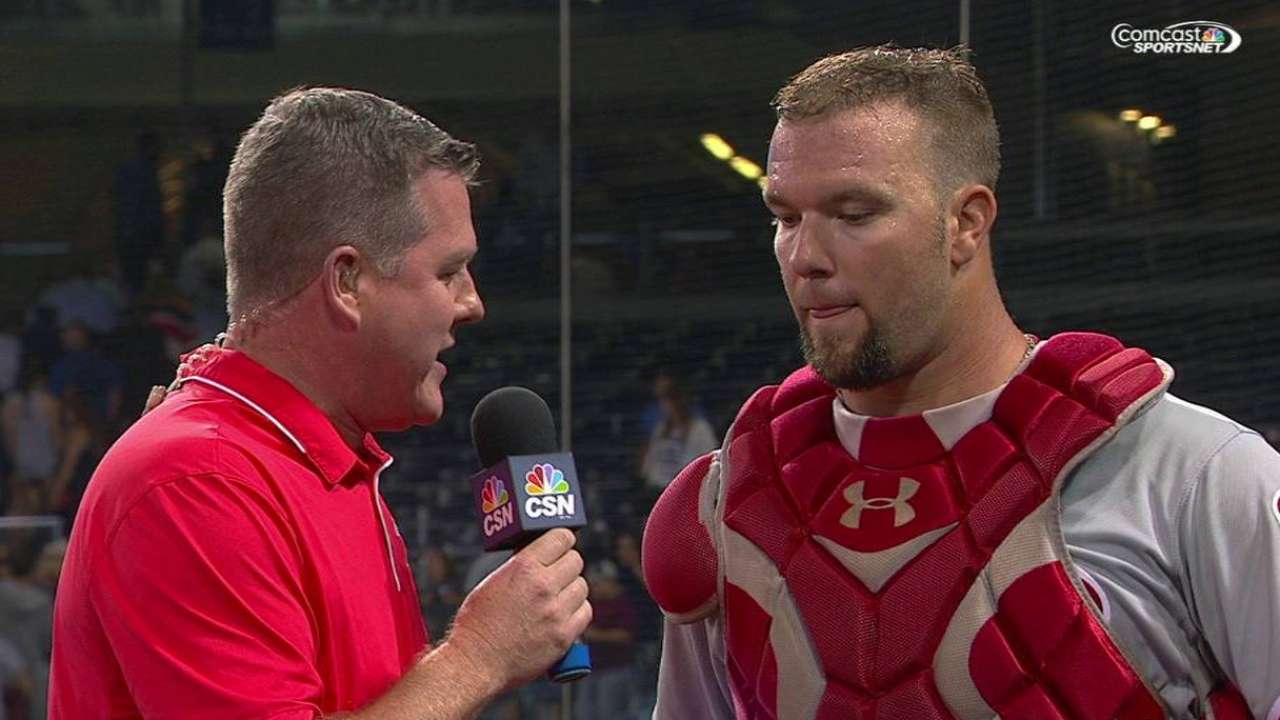 SAN DIEGO -- Dodgers ace Zack Greinke gave the Phillies one heck of a compliment Thursday, when he said the top of their lineup is one of best he has faced this season.
"You probably don't hear people say that," he said.
No, you don't. But the Phillies' offense has been much better lately. It hit four solo home runs in Friday night's 4-3 victory over the Padres in 12 innings at Petco Park, including Cameron Rupp's game-winning blast to center field in the 12th. Domonic Brown homered in the fourth, Ryan Howard homered in the sixth and Cody Asche homered in the seventh.
"We're being aggressive," Rupp said. "When pitchers make mistakes we're ready for them. We're winning, too. That changes how you come to the ballpark every day. That changes your approach at the plate. When you win you're having fun, everything clicks. And that's the way it's going right now."
The Phillies are 14-5 since the All-Star break, moving them into a tie with the Marlins for the worst record in baseball. A big part of the Phillies' second-half surge is the offense. ACTA Sports reported that the Phillies had a .743 OPS in July, a .091 improvement over their .651 OPS from April through June. That was the fourth-best improvement in OPS in baseball.
Only the White Sox (.108), Mariners (.105) and Angels (.103) improved by more.
The Phillies entered the game with just 75 home runs, which ranked 29th in baseball. The four homers Friday were each projected by Statcast™ to land at least 411 feet away from home plate.
"For us to win in that fashion is really atypical of our team," Phillies interim manager Pete Mackanin said. "The guys are swinging it pretty good."
According to Statcast™, Howard's homer left his bat at 107 mph. Rupp's left his bat at 106 mph. Brown's and Asche's each left their bats at 102 mph.
Brown has hit four home runs in his last eight games.
"You've never seen that before?" Brown said.
Yes, Brown hit home runs in similar bunches in the first half of 2013, which put him on the National League All-Star team. He had mostly struggled since.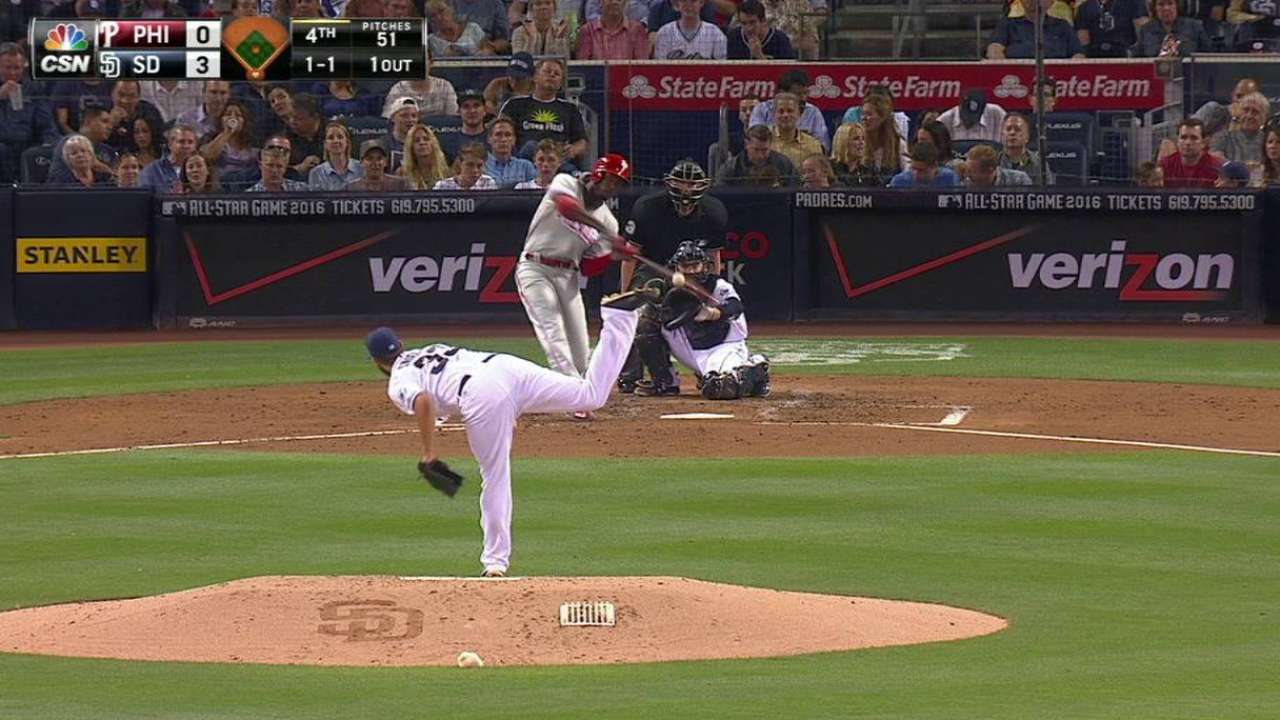 "It's been a while, for sure," Brown said. "But like I tell you guys all the time, I've got confidence. I started feeling really good at the plate. That's all it is."
Todd Zolecki is a reporter for MLB.com. Read his Phillies blog The Zo Zone, follow him on Twitter and listen to his podcast. This story was not subject to the approval of Major League Baseball or its clubs.