Cruz, Cano hitting like duo Seattle envisioned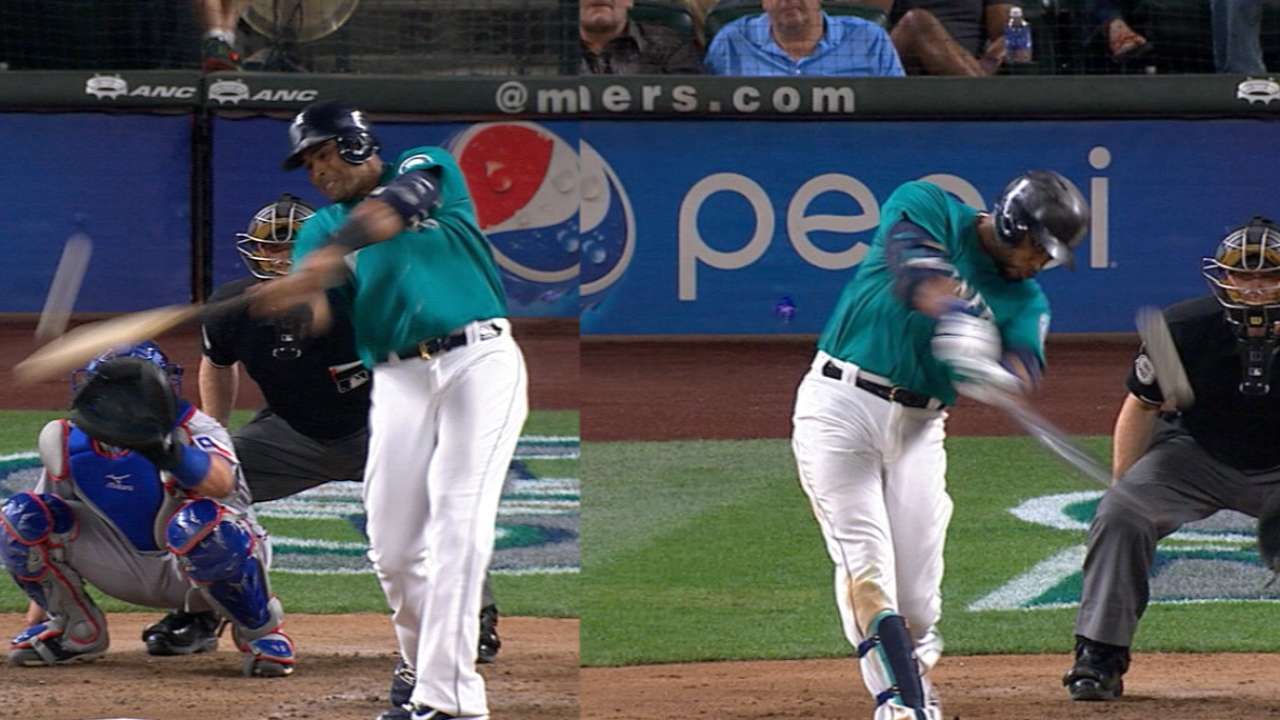 SEATTLE -- The Mariners left the high altitude of Denver on Wednesday to return to Safeco Field for a six-game homestand, but in their 4-3 win over the Rangers on Friday, they hit like nothing had changed.
Seattle's offense launched three home runs -- one solo shot each by Mark Trumbo, Nelson Cruz and Robinson Cano -- off Texas starter Cole Hamels to make the difference in a game that resulted in the Mariners' sixth straight win over the Rangers this season. And they did it against a pitcher less than two weeks removed from a no-hitter, who had not given up more than two home runs in a start since April 6.
"This guy's pretty tough, he's special," said Mariners manager Lloyd McClendon of Hamels. "Those guys don't come along very often, guys like him."
Over the first four innings, Hamels showed the Mariners just how tough he could be. Seattle's only production came via a Hamels balk in the third that scored Logan Morrison, but Trumbo injected some life into the 29,320 at Safeco Field in the fifth.
The 29-year-old launched the first pitch he saw from Hamels 400 feet to center for just his fourth home run since being traded to Seattle in early June.
Cruz and Cano followed with back-to-back home runs in the sixth for Seattle's second set of back-to-back home runs this week.
"[Cruz] took advantage of a changeup up," McClendon said. "I think Robbie hit a pretty good pitch."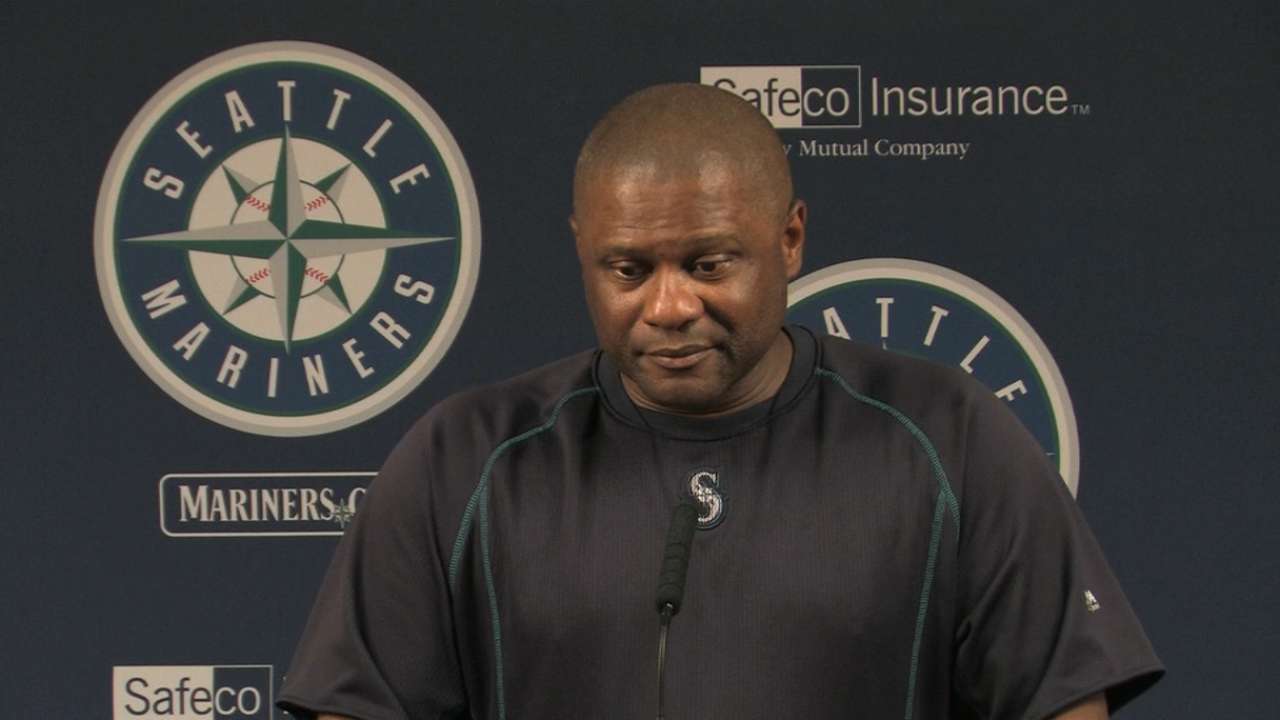 Cruz launched an 83-mph changeup from Hamels 400 feet to left-center for his 32nd home run of the season, second in the American League only to the Angels' Mike Trout, who has 33 homers. The Mariners slugger has taken advantage of just about every pitcher he has faced during a 17-game hitting streak, hitting .421 (32-for-76) with 11 home runs and 15 RBIs during that span.
The production for Cruz, who is hitting .323 on the season, has lasted long enough to become more than just an anomaly, but he wasn't willing to give himself much credit after Friday's game.
"I guess I was lucky, you know?" Cruz said of extending his hitting streak. "I mean, it's not that easy. We've faced pretty good pitchers along the way. To be able to get it going for that many games is definitely special."
No Mariners hitter has been able to touch Cruz's consistency over the past couple weeks, but Cano has come close, adding two more hits on Friday to raise his average to .339 with eight home runs and 26 RBIs since July 1. Though it didn't extend a streak quite as long as Cruz's, Cano's home run was the game-winner in a 4-3 win.
It also completed the back-to-back showing the duo had been envisioning since the start of the season.
"Yeah, we've joked about that," Cruz said. "Finally we get to do something good. One and two, you know? That was nice."
Andrew Erickson is an associate reporter for MLB.com. This story was not subject to the approval of Major League Baseball or its clubs.