6-run fifth sinks Cravy in return to rotation
Brewers rookie allows five hits -- four for extra bases -- to Cards during inning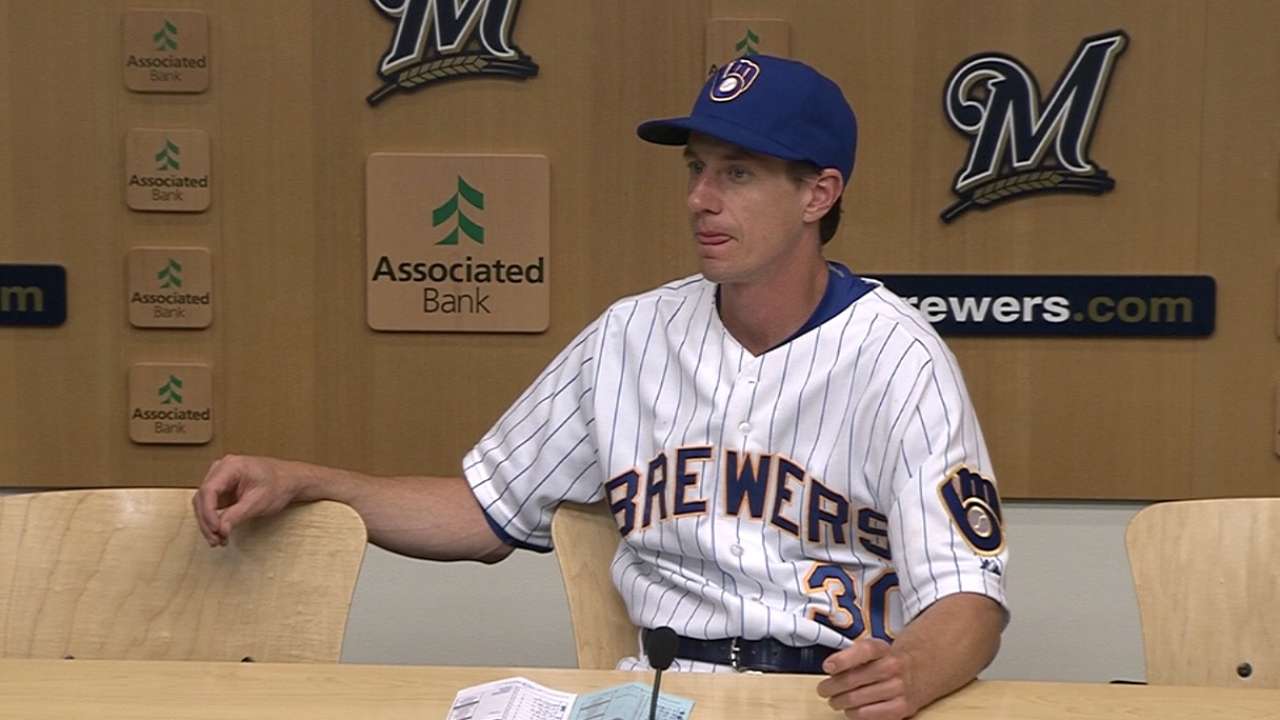 MILWAUKEE -- Even the outs were loud against Brewers right-hander Tyler Cravy in the fifth inning on Friday, when the rookie's promising return to Milwaukee's starting rotation unraveled in what became a 6-0 loss to the Cardinals at Miller Park.
Every run in the game scored in that single frame, as St. Louis sent nine men to the plate and collected five hits -- four for extra bases, including Randal Grichuk's game-breaking three-run home run. Cravy, who re-joined the rotation as a replacement for veteran Kyle Lohse, did strike out the opposing pitcher (Lance Lynn) in the inning, but he got his other outs via line drives to right field, one of which required a running catch by Ryan Braun.
"I thought he was really good the first four innings," Brewers manager Craig Counsell said, "and then it was just some balls in the middle of the plate."
Counsell dismissed the idea that the Cardinals might have picked up something in Cravy's delivery, but the change was dramatic. In the first four innings, Cravy worked quickly and allowed only three hits.
"I felt like they started hitting the ball where it was pitched, really," Cravy said. "I didn't really miss too many barrels that inning."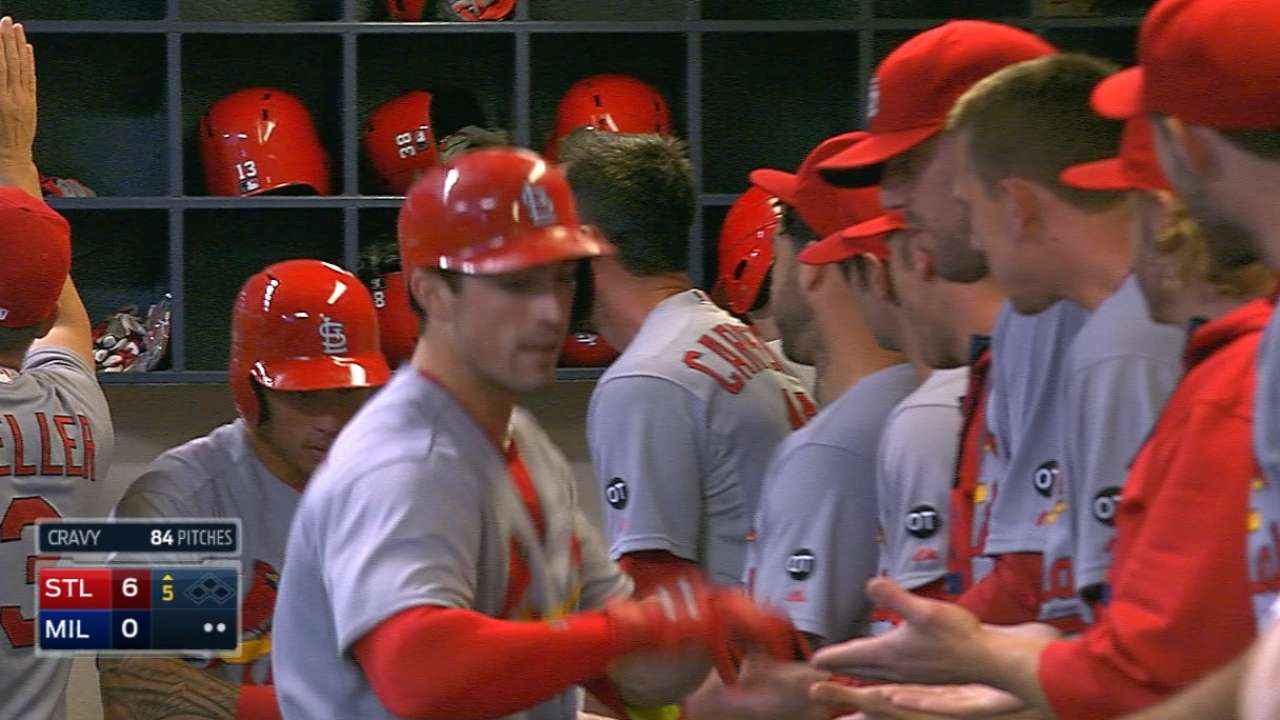 He fell to 0-3 this season and saw his ERA rise to 5.40, a disappointing figure considering Cravy's Major League career began with a seven-inning, four-hit, one-run performance against the Cardinals in St. Louis on June 2. But this time, there will be more starts, since Cravy is in line to make a series of outings for a Brewers team that has turned its focus to the future.
Removing Lohse, a free-agent-to-be, from the rotation this week fit into the club's rebuilding project. Cravy is 26 years old and just beginning his Major League career after climbing through Milwaukee's Minor League system. He was the team's 17th-round pick in a 2009 Draft that was a bust in the early rounds but produced outfielder Khris Davis, infielder Scooter Gennett and pitchers Cravy and Mike Fiers later on. He is ranked by MLBPipeline.com as the club's No. 26 prospect.
"Obviously, I'm thankful for the opportunity," Cravy said. "I'll just go out every fifth day or whenever they want me to go out there and give it everything I've got that day. I'm not going to hold anything back, really. Just throw each day like it's your last.
"I'd like that [if the opportunity is an extended one]. Getting into an opportunity would be nice. But that's out of my hands. I just have to perform when I'm given the opportunity."
Adam McCalvy is a reporter for MLB.com. Follow him on Twitter @AdamMcCalvy, like him on Facebook and listen to his podcast. This story was not subject to the approval of Major League Baseball or its clubs.