Rollins shows he can step up against the best
Shortstop goes 3-for-4 with two RBIs in Friday's loss to Pirates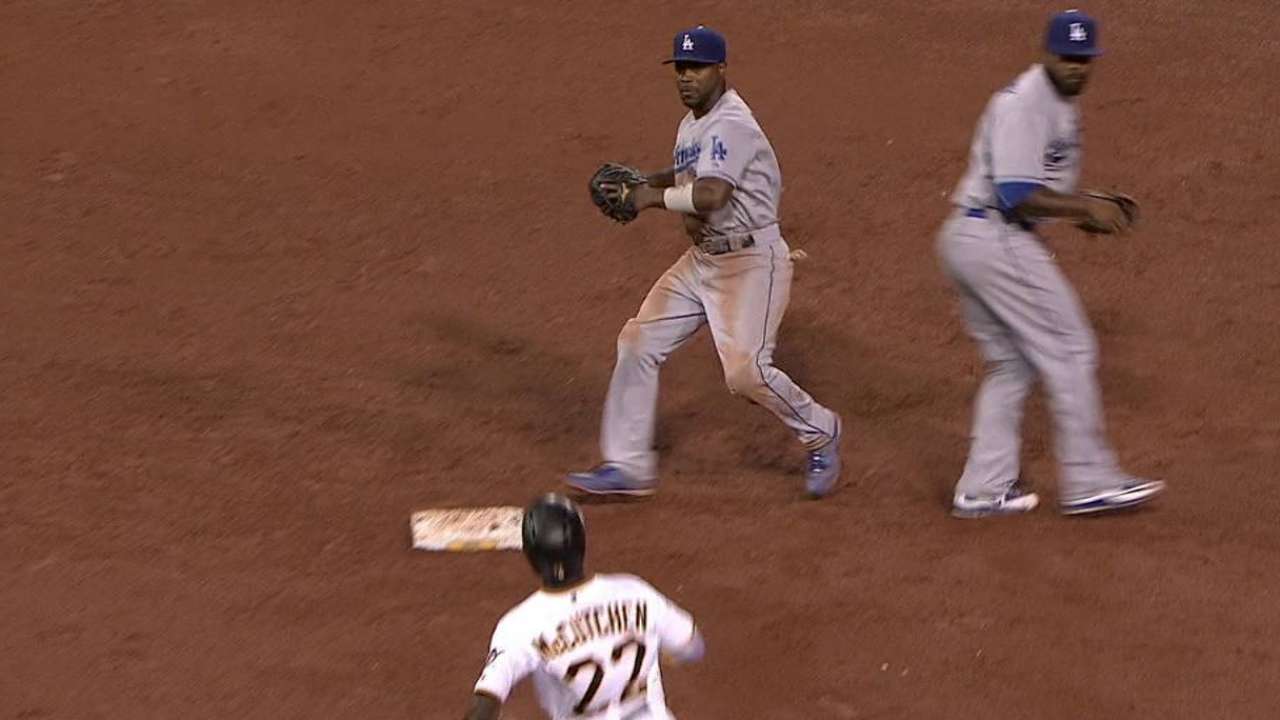 PITTSBURGH -- Sometimes you look past a .223 batting average. Like when it comes with a World Series ring and MVP Award. Someone like Jimmy Rollins.
The shortstop went 3-for-4 in Friday night's 5-4, 10-inning loss to the Pirates, driving in a go-ahead run in the third inning and a tying run in the seventh, hustling home from second base on an infield single to score in the third inning and turning several defensive gems.
The Dodgers have struggled all year against good pitchers on good teams, and that's what they faced in this game, although Rollins said the final score wasn't indicative of what he saw.
"This time of year, playing against teams in it, it's more of a character test," said Rollins. "Get to find out what we're made of, who can control emotions the best. I was very interested coming to the park and seeing what we're made of.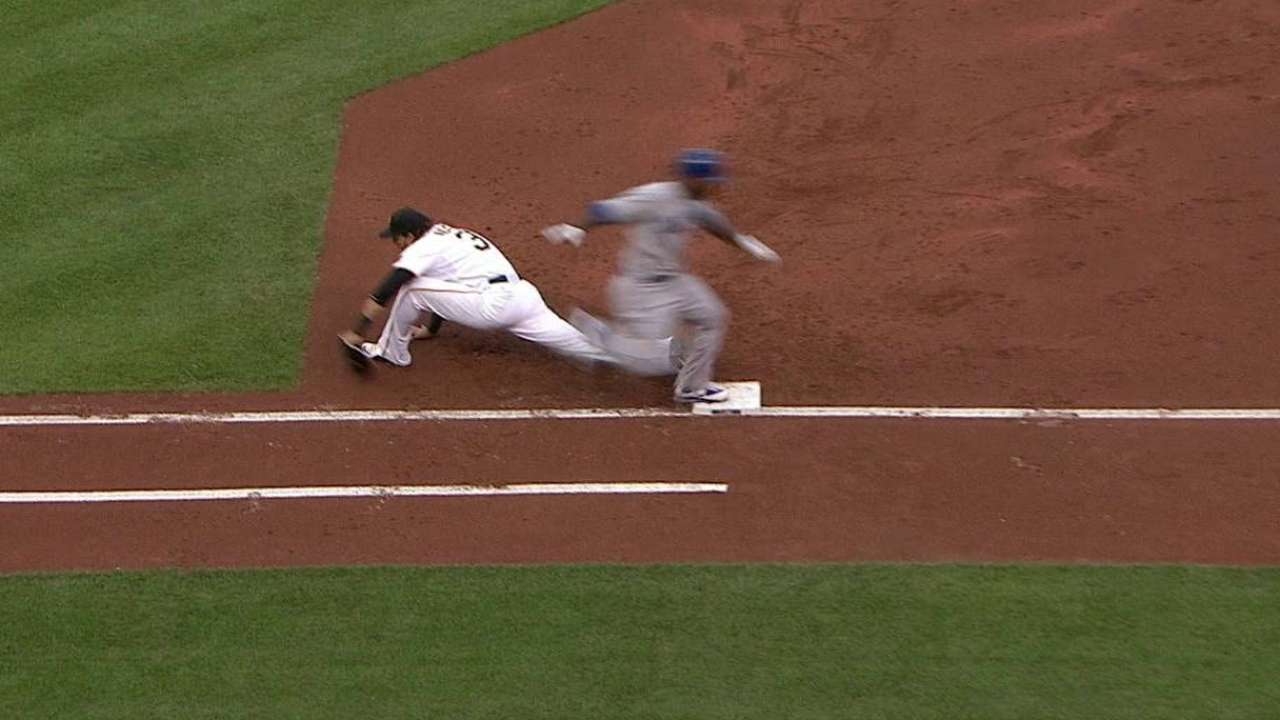 "Tonight actually showed me a lot. I'm pretty happy with the way we fought back and battled against Gerrit Cole, a fine pitcher in his own right. We can do better with our attitude and controlling emotions and find ways to win games."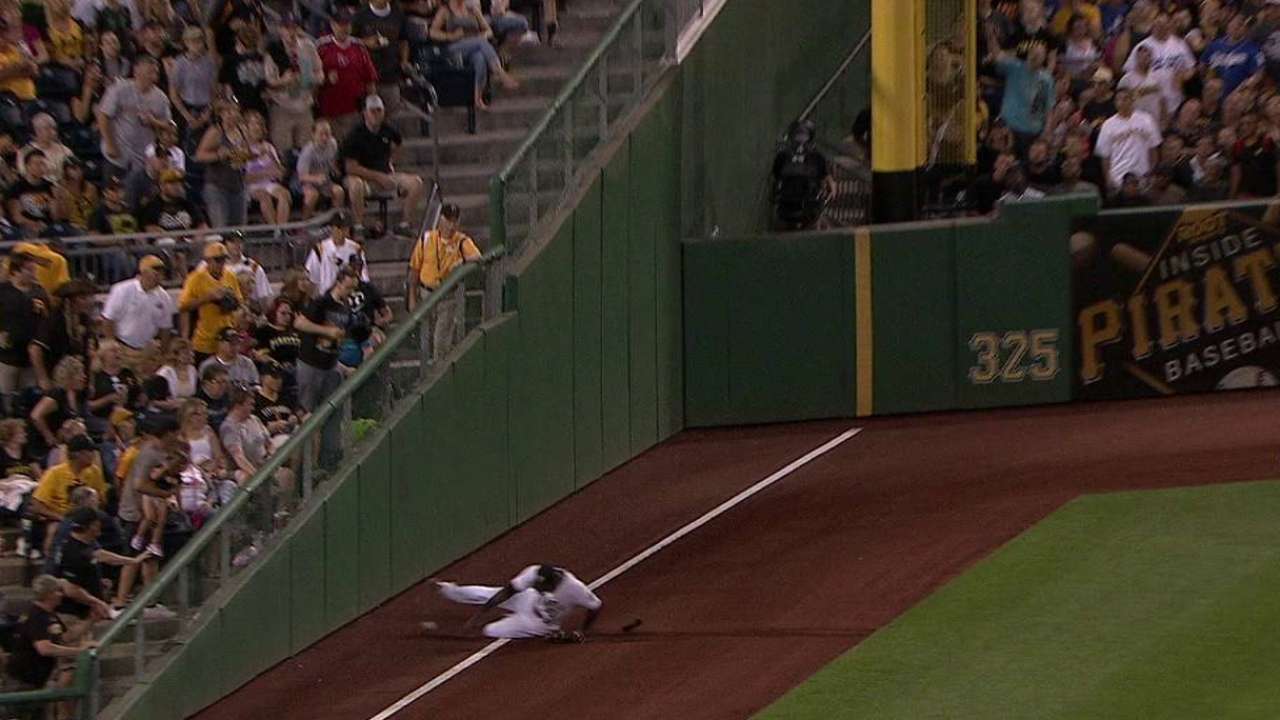 Both teams complained about home-plate umpire Mark Carlson's low strike zone. The Dodgers had a devastating defensive breakdown in the decisive rally when neither reliever Jim Johnson nor third baseman Alberto Callaspo fielded Sean Rodriguez's sacrifice bunt attempt.
The infield single loaded the bases with no outs and, with a five-man infield that included Scott Van Slyke at shortstop, pinch-hitter Pedro Alvarez lined a single off J.P. Howell on a 2-2 changeup into an empty right field for a walk-off Pirates win.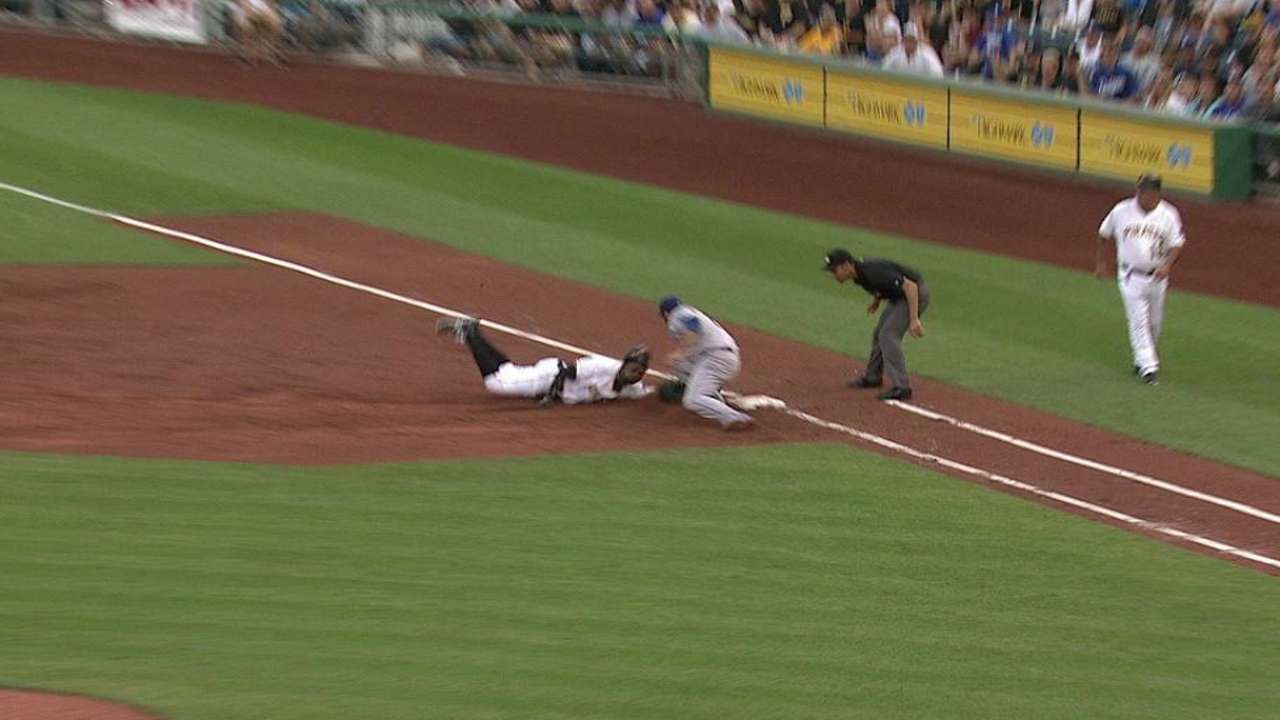 But Rollins' emerging leadership has made an impact on manager Don Mattingly.
"I think you feel a calm from Jimmy," Mattingly said. "No situation out there sneaks up on him. You see it at short, he's got every throw in the book -- spin, turn, whatever position he catches the ball he's got a throw from there. It's pretty much the same for his whole game. And he's gotten a little more vocal this time of year. It's good to see."
Ken Gurnick is a reporter for MLB.com. Listen to his podcast. This story was not subject to the approval of Major League Baseball or its clubs.