Danks' fate determined in difficult sixth inning
Lefty unable to get out of jam in decisive frame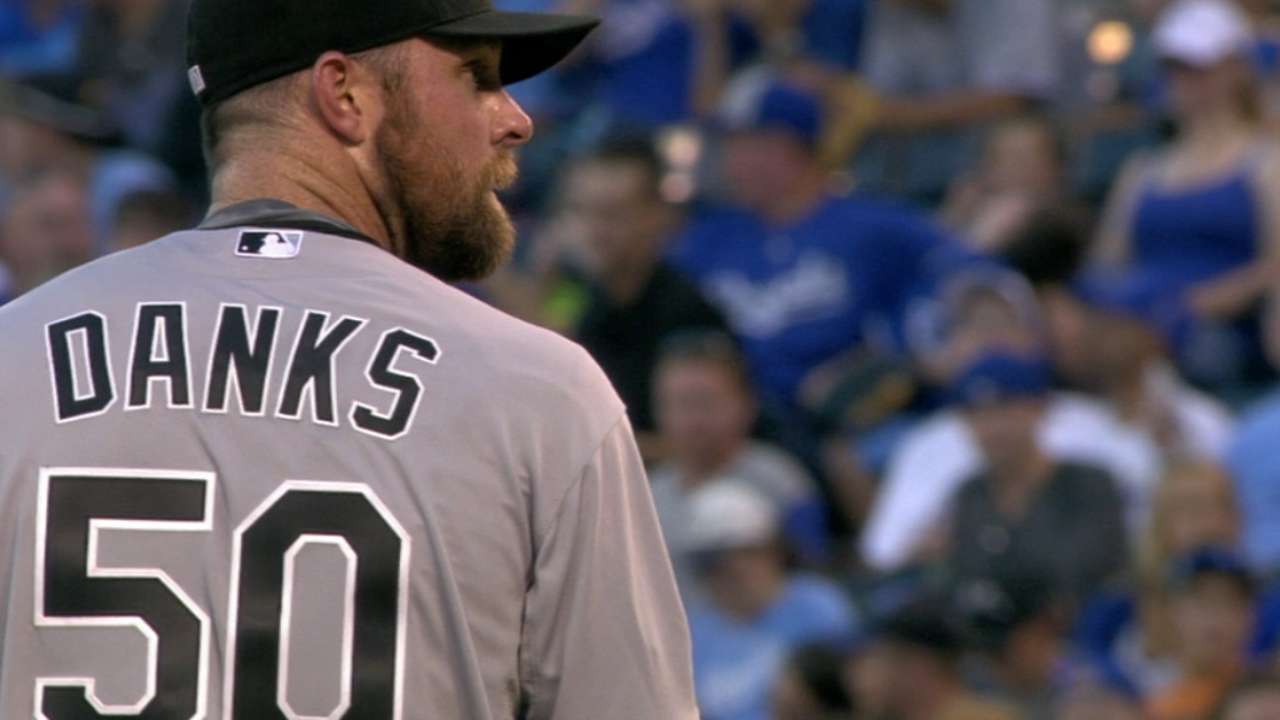 KANSAS CITY -- John Danks continues to pitch well against the Royals, but his counterpart in the opposing dugout simply pitched a little better on Friday night.
Danks turned in a quality start, but six innings and three runs allowed only got him a loss in the Royals' 3-2 victory behind right-hander Edison Volquez.
"Felt good," Danks said. "I made a couple of mistakes that I got burned with, but I felt like it was a good day. Just got outpitched by a pretty good pitcher himself."
Eaton injures shoulder after making running catch
Danks and Volquez were once promising young starters in the Rangers' organization. They were matched in a 1-1 game in the sixth before the Royals strung together three consecutive hits off Danks to take control. A leadoff single by Ben Zobrist, an RBI double by Lorenzo Cain and an RBI single by Eric Hosmer made it 3-1. The White Sox then missed a big opportunity in the eighth, unable to score after having runners at second and third with no outs. That meant a solo homer by Adam LaRoche in the ninth still left them short.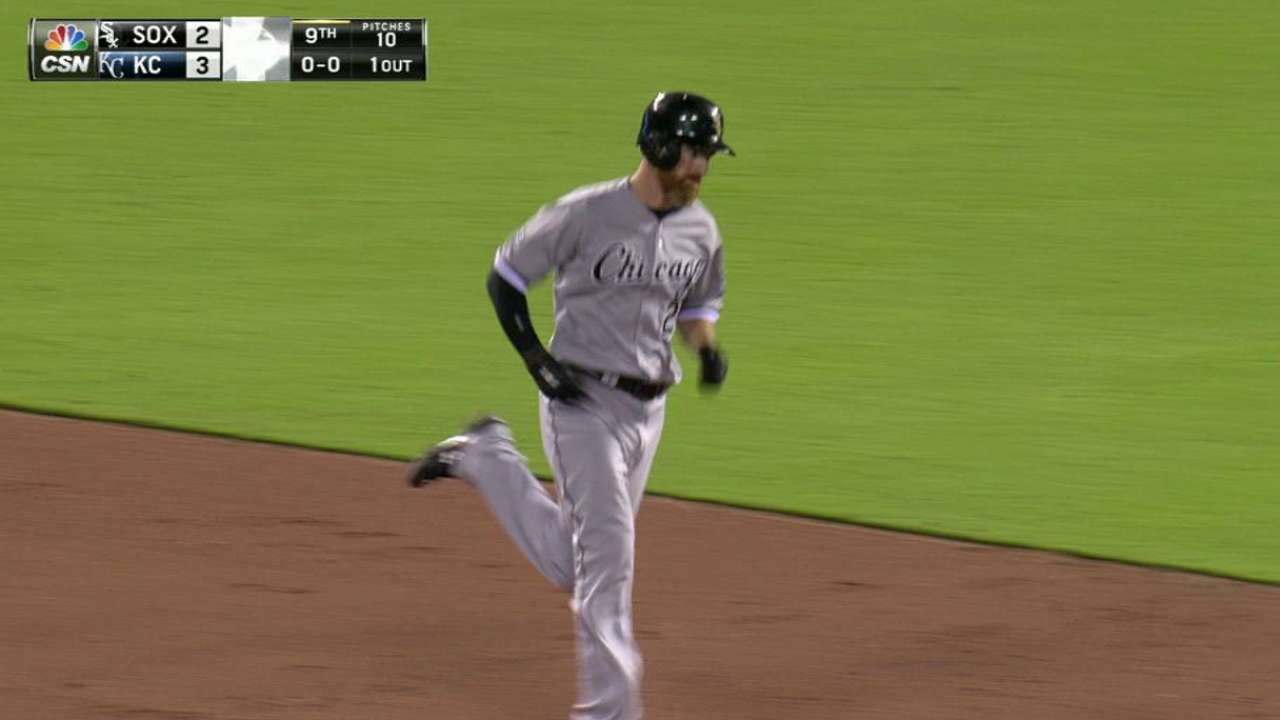 Danks has made 20 career starts against the Royals and is 9-2 against Kansas City. His performance on Friday continued a recent trend of solid pitching.
"All my stuff is a little better, but I'd say the cutter is more consistent," Danks said. "Just staying down in the zone better. The balls that got up were the balls that hurt me tonight. I feel good about where I am."
Danks was glad to see rookie Trayce Thompson pick up his first Major League hit and go 2-for-2. He also enjoyed seeing reliever Nate Jones make his first Major League appearance since April 3, 2014, with a perfect eighth inning.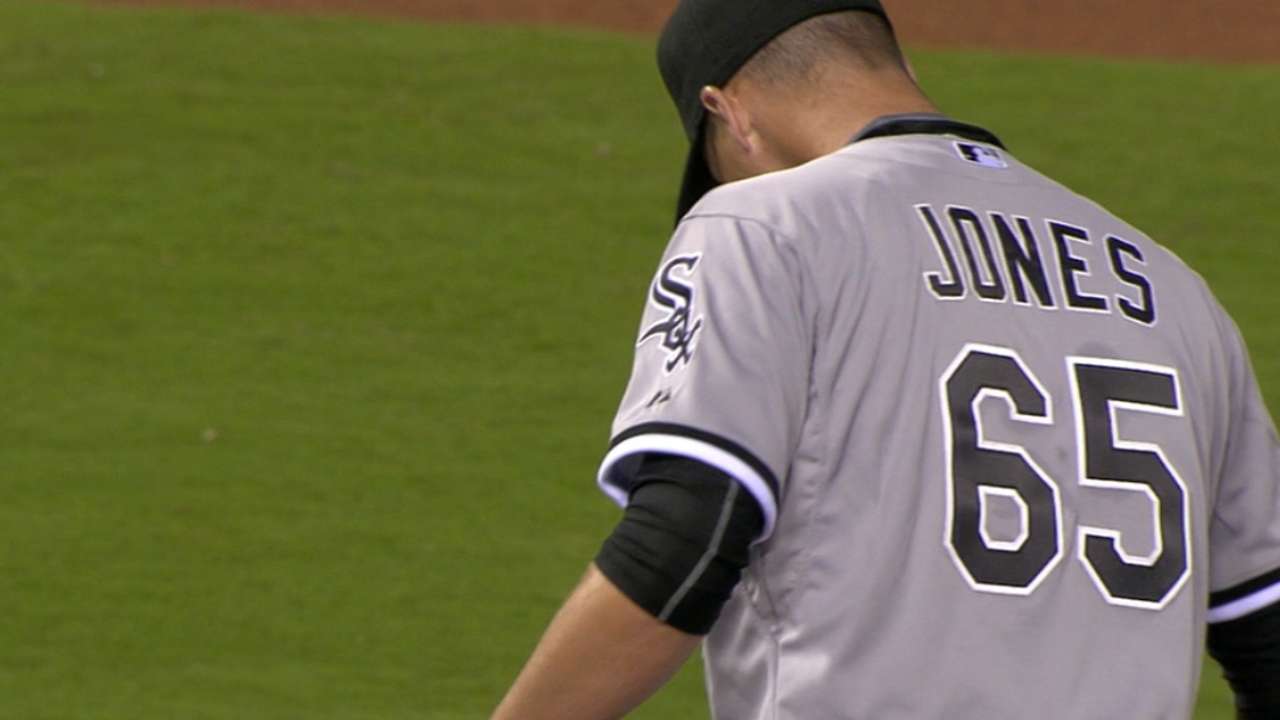 But the bottom line was a frustrating one-run loss, and the White Sox can't afford many more like that if they are going to contend for an American League Wild Card.
If Danks can continue his recent brand of pitching, it will certainly help the cause.
"He had the sixth, which was a tough inning for him," White Sox manager Robin Ventura said. "But John has pitched well enough to win these games."
Robert Falkoff is a contributor to MLB.com. This story was not subject to the approval of Major League Baseball or its clubs.