Uncharacteristic gaffes cost Marlins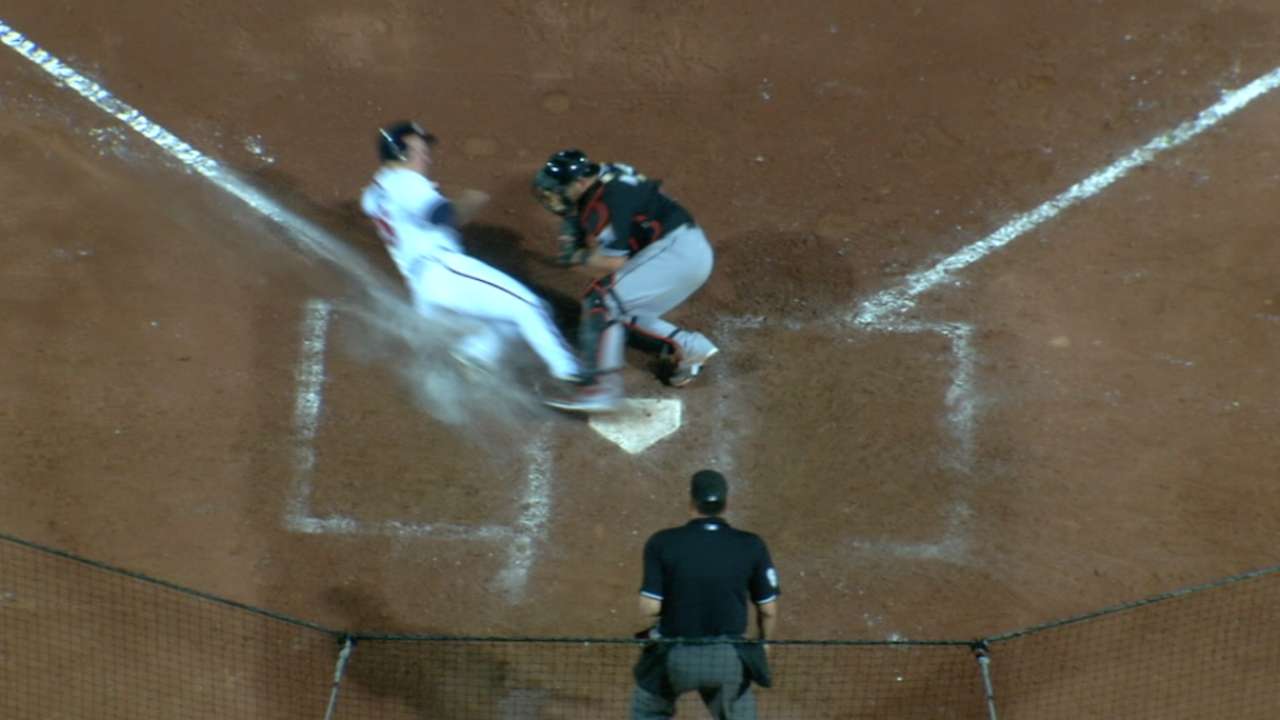 ATLANTA -- Throughout all their struggles, the Marlins could always rely on their steady defense. Even that sputtered on Friday night in a 6-3 loss to the Braves at Turner Field.
The Marlins committed two errors, both by shortstop Adeiny Hechavarria, that accounted for two unearned runs in the momentum-swinging seventh inning.
Another pivotal play was when catcher Jeff Mathis didn't have his foot on home plate on what should have been the second out.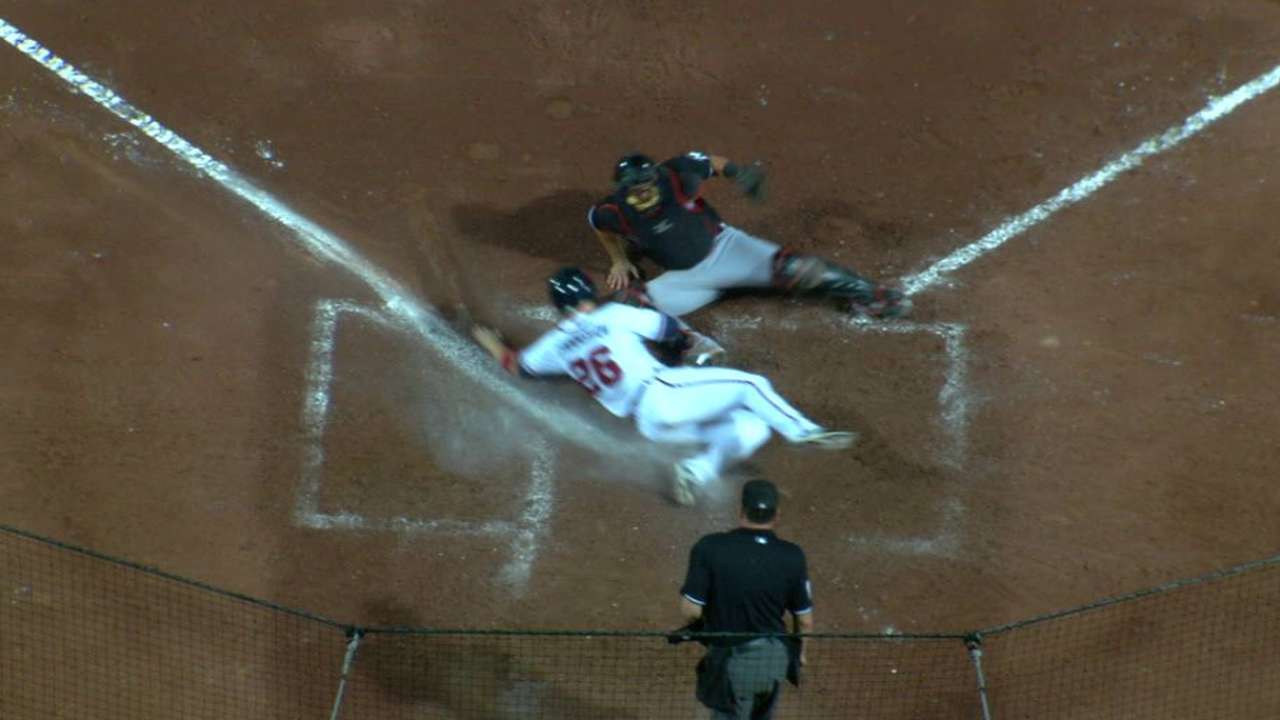 "You've got a Gold Glove [caliber] shortstop and he gets two errors," manager Dan Jennings said. "That's something we haven't seen all year. Very uncharacteristic of a guy who's made the plays that he has. Just an inning that got away from us, plain and simple."
Entering the night, the Marlins sported a .987 fielding percentage, which was tied with the Giants for the third best in the National League.
However, the seventh inning turned ugly quickly, largely because of uncharacteristic misplays, which included two errors on consecutive plays by Hechavarria, and the gaffe by Mathis.
"I've just got to keep my foot on the ground longer on the plate," Mathis said. "Be more aware of where I'm at, and just kind of hold my ground."
The miscues came after the Marlins scored three runs in the top of the seventh to take a short-lived 3-2 lead. The Braves countered with four runs in their half of the seventh.
With one out, Todd Cunningham chopped a grounder off Kendry Flores. Hechavarria made a nice play in the hole at short, but he attempted to make a miraculous play. His throw, though, sailed over Casey McGehee's head at first. The error advanced Cunningham to second. Pinch-hitter Pedro Ciriaco bounced to short for what would have been the second out, but Hechavarria bobbled the ball for an error.
Flores walked Jace Peterson, loading the bases with one out. Mike Dunn took over on the mound, and he got Daniel Castro to tap to third. Martin Prado charged and threw home. Initially, Cunningham was called out, prompting the Braves to challenge.
Replay showed Mathis' foot was not on the plate on the force play. The overturn pulled Atlanta even at 3. The Braves promptly went ahead on Nick Markakis' two-run single, and Miami was headed for its fifth straight loss.
"Yeah, I knew there might have been a question about it, and you see [manager Fredi Gonzalez] walking out," Mathis said. "You usually have a pretty good clue about what's happened."
Joe Frisaro is a reporter for MLB.com. He writes a blog, called The Fish Pond. Follow him on Twitter @JoeFrisaro and listen to his podcast. This story was not subject to the approval of Major League Baseball or its clubs.