Cole grinds through anticipated duel with Kershaw
Right-hander allows three runs over six innings in Friday's win over Dodgers
PITTSBURGH -- On paper and in the minds of many, a pitchers' duel was expected on Friday night, as National League Cy Young candidate Gerrit Cole took the mound opposite Dodgers ace and three-time award winner Clayton Kershaw.
Cole's Pirates came away with the 5-4, 10-inning walk-off victory, but the heap of hype couldn't shroud a lackluster performance by Pittsburgh's go-to man, which mirrored Kershaw's.
"It was a cool atmosphere here tonight," Cole said of the sell-out crowd on hand at PNC Park, "but unfortunately I just wasn't that good."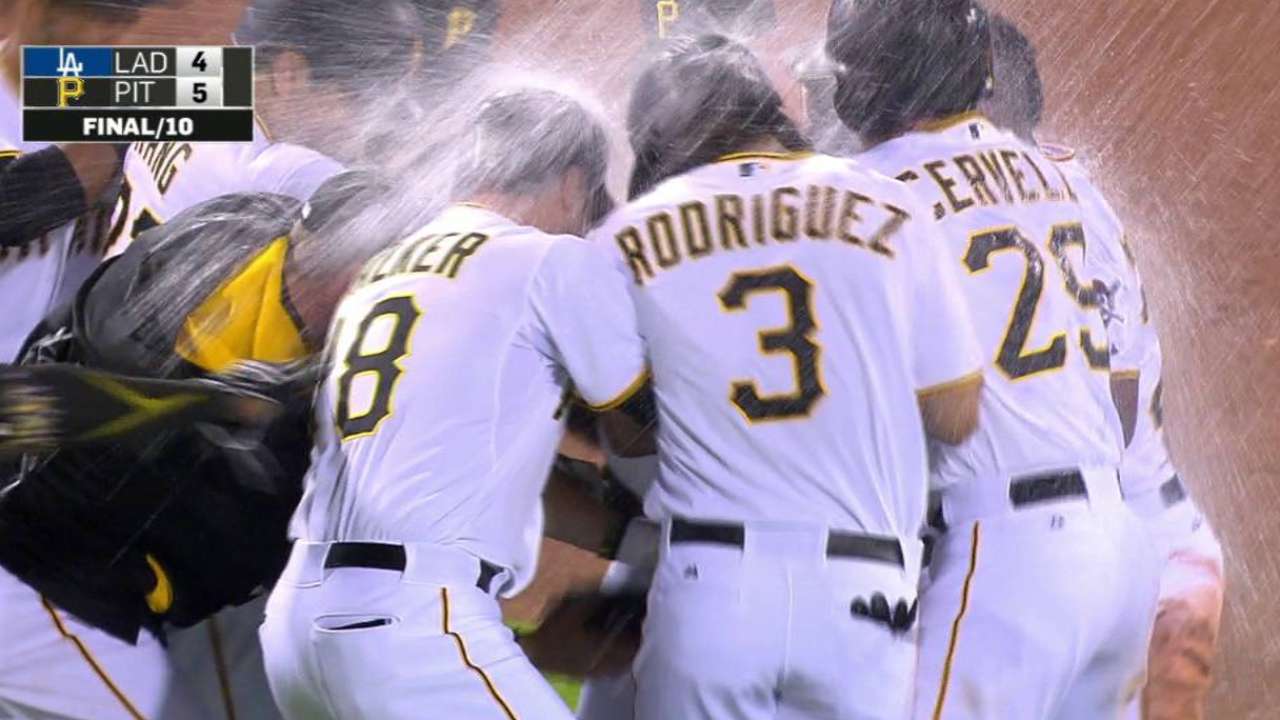 Turning in six innings and allowing three runs, it was still a quality start for Cole, his 18th of the season. But his command wasn't crisp, and it cost him in spots.
The Dodgers tacked on two runs in the third inning, and while the hit that plated both was fluky -- first baseman Michael Morse couldn't keep his foot on the bag with two outs -- how the scoring runners reached base wasn't.
Cole had Joc Pederson in an 0-2 count, but served up a hittable slider, which the left-hander drove for a double. Two batters later, Cole walked Jimmy Rollins on four pitches.
In the fifth inning, Cole walked Pederson on five pitches before surrendering a first-pitch RBI single to Rollins a couple of batters later.
"He was hit-and-miss," Pirates catcher Chris Stewart said. "With a couple of hitters, it just seemed like he lost it. He didn't really have a good feel for his control, and he admitted it out there."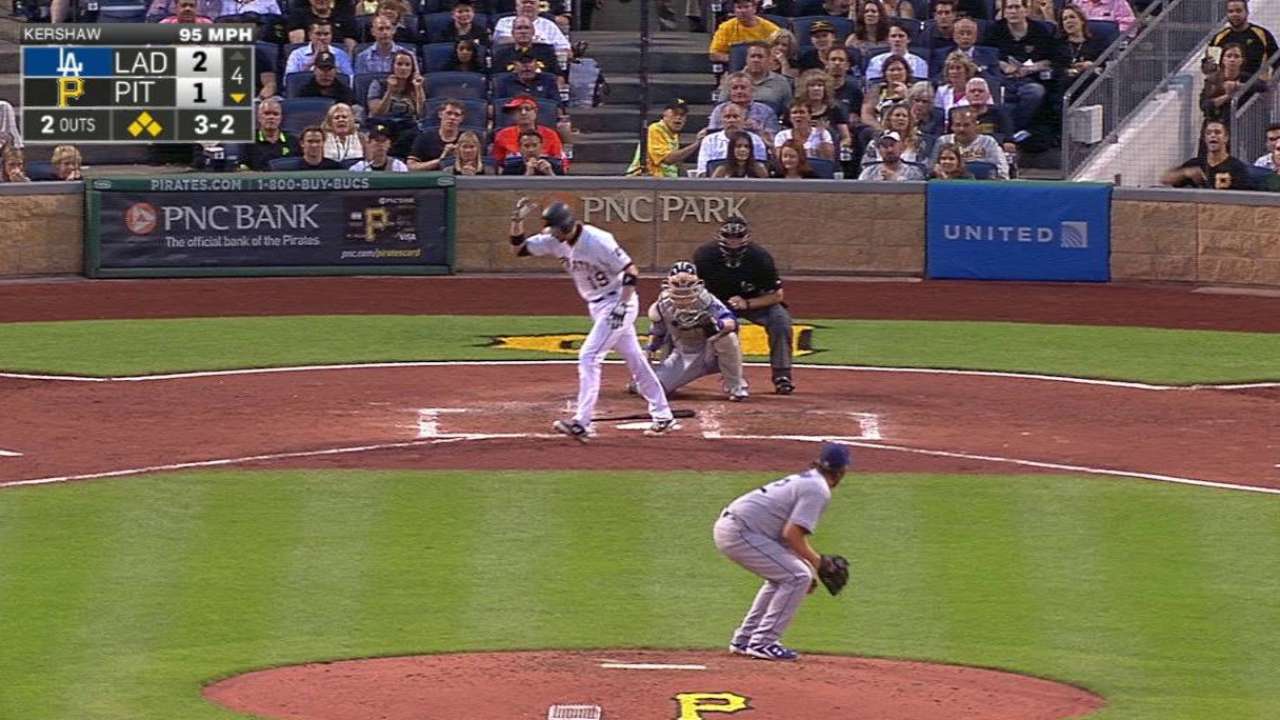 Cole's manager saw the inconsistency, as well.
"As you watch him go, there were some sequences that he seemed right on time," Pirates manager Clint Hurdle said, "then there were some sequences that got away from him."
Regardless, Stewart, who has now caught Cole's last 16 starts, commended the right-hander for hanging in there for six innings.
Stewart understood the excitement around the evening's pitching matchup, saying that fans were probably hoping for a scoreless game heading into the ninth inning.
But he said both Cole and Kershaw are human.
Maybe that reality permeating through all of the talk is why Friday night's ballgame was "weird" to Cole.
"You try not to pay too much attention to the hype before the game, because you never know what's going to happen," Cole said. "You could get a night like tonight."
John McGonigal is an associate reporter for MLB.com. This story was not subject to the approval of Major League Baseball or its clubs.