Volquez takes joy in vanquishing friend
Right-hander outduels former roommate Danks
KANSAS CITY -- Royals right-hander Edinson Volquez loves competing against his old friend, White Sox lefty John Danks.
The two became close friends in the Texas Rangers system and were roommates for three years in the Minors.
"He was the first guy to let me drive a car," Volquez said. "I didn't even have a license. We were driving to Bakersfield (Calif.), about four hours, and I think he was tired. So I drove without a license."
They have remained good friends off the field but competitive on it. On Friday, Volquez delivered seven innings of four-hit, one-run ball to help the Royals win, 3-2.
"He beat me last time 2-0 in Chicago," Volquez said. "We're tied now. He's one of my best friends. We always enjoy pitching against each other."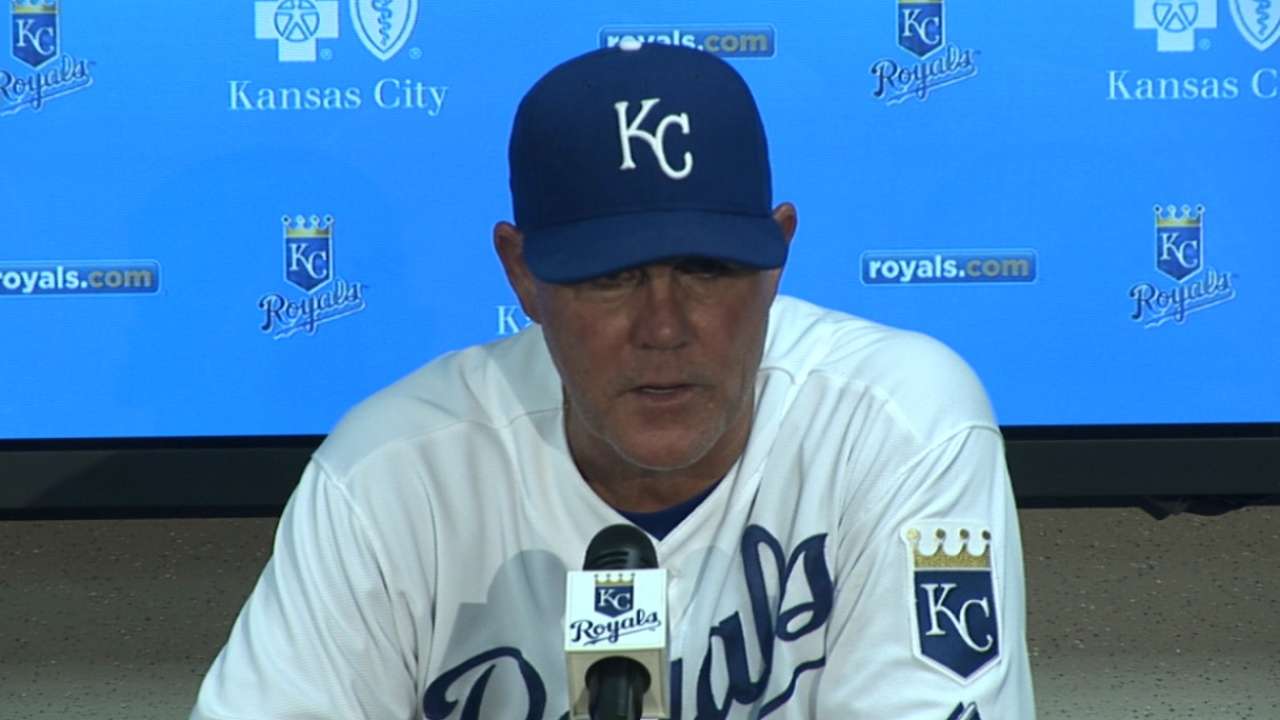 The Royals' bullpen was tired from overuse, so it was imperative Volquez go deep into the game.
"We had to have seven innings out of him today," Royals manager Ned Yost said. "We had to."
No problem. Volquez had everything working.
"All my pitches were there tonight," Volquez said. "I was able to throw a lot of strikes and stay ahead in the count and stay aggressive.
"When you pitch good, it's a great feeling, especially now because we'd lost a couple in a row."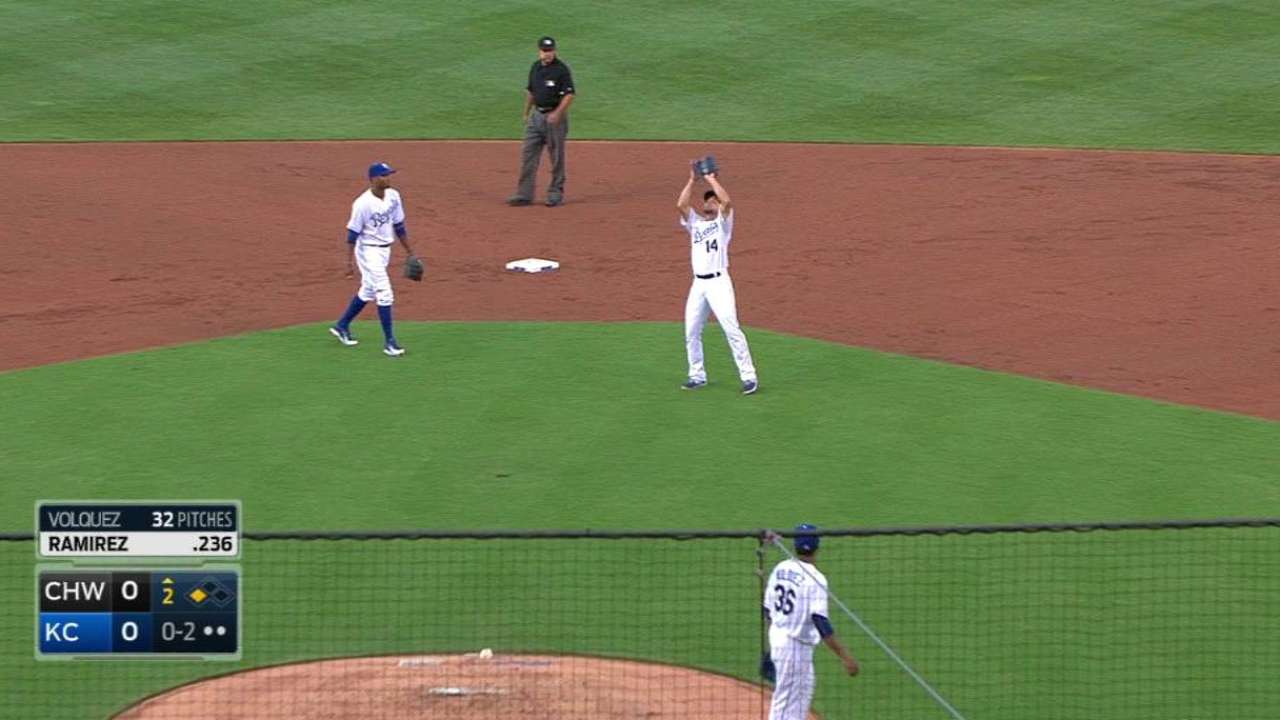 Volquez didn't really know he needed to go at least seven innings.
"I had no idea," he said. "They they asked me after the seventh how I felt. I said I can go another inning. They say, 'Be honest.' I say, 'No, I can go one more.' But they say they got [Luke Hochevar]. So that worked out. We won."
Jeffrey Flanagan is a reporter for MLB.com. Follow him on Twitter at @FlannyMLB. This story was not subject to the approval of Major League Baseball or its clubs.