Key things to watch for in today's games
Nationals righty Strasburg returns from disabled list to face Rockies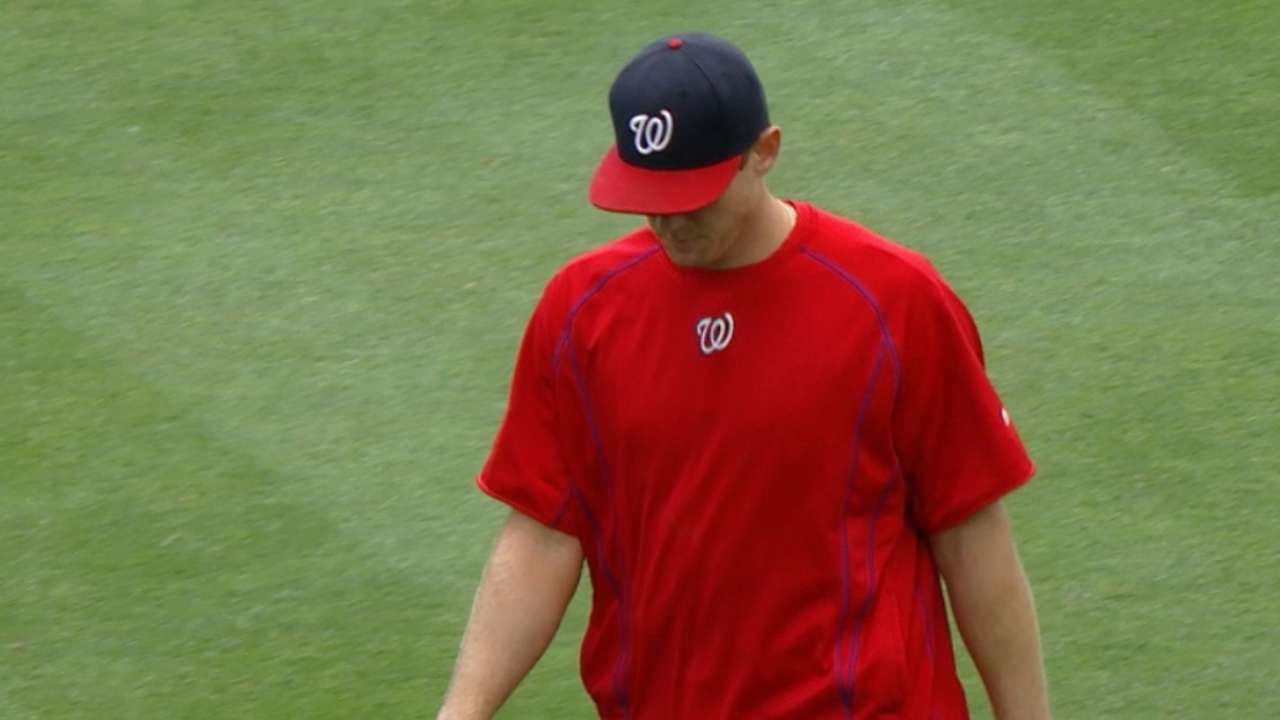 With pennant races heating up and the days of summer winding down, there's not much better than a Saturday filled with baseball. The day is packed, with 15 games from the afternoon until late at night.
Here are a few things to watch for:
• Strasburg returns: COL @ WAS, 7:05 p.m. ET
If the Nationals need a shot in the arm, it could come in the form of Stephen Strasburg, who returns to the mound for the first time since July 4, when he was pulled less than four innings into his outing with a strained left oblique. He'll be opposed by Eddie Butler, who is 3-8 with a 5.45 ERA.
• Success vs. success: LAD @ PIT, 4:05 p.m. ET
Two playoff hopefuls take the field in Pittsburgh when the Dodgers and Pirates meet, and both starting pitchers have good fortune against their opponents. Mat Latos, acquired at the Deadline from the Marlins, is 5-1 with a 3.13 ERA lifetime against the Pirates, while Francisco Liriano is unbeaten in three career starts against the Dodgers.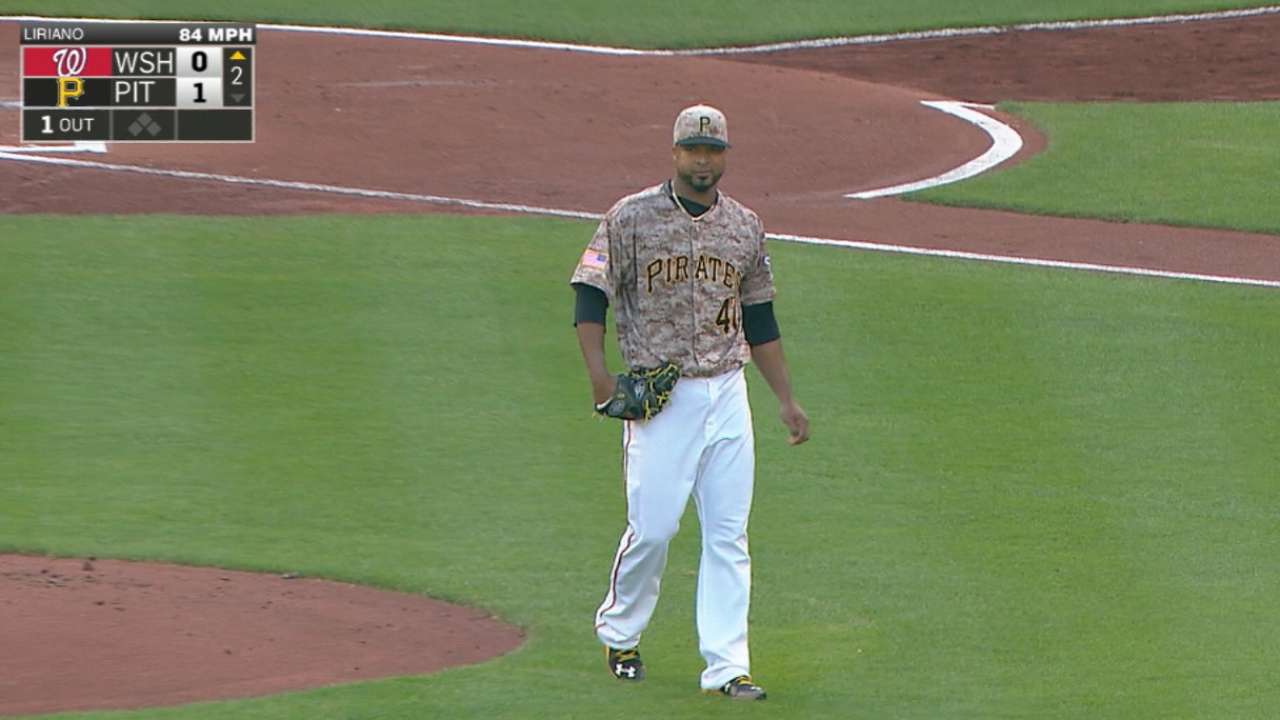 • History in the making: NYM @ TB, 6:10 p.m. ET
Rookie righty Noah Syndergaard has developed into the pitcher the Mets hoped he would become, and in his last start, he became the 22nd pitcher in the last 100 years to record back-to-back starts of at least eight innings and nine strikeouts with zero walks. Could he make it three in a row in this Interleague tilt against Nathan Karns and the Rays?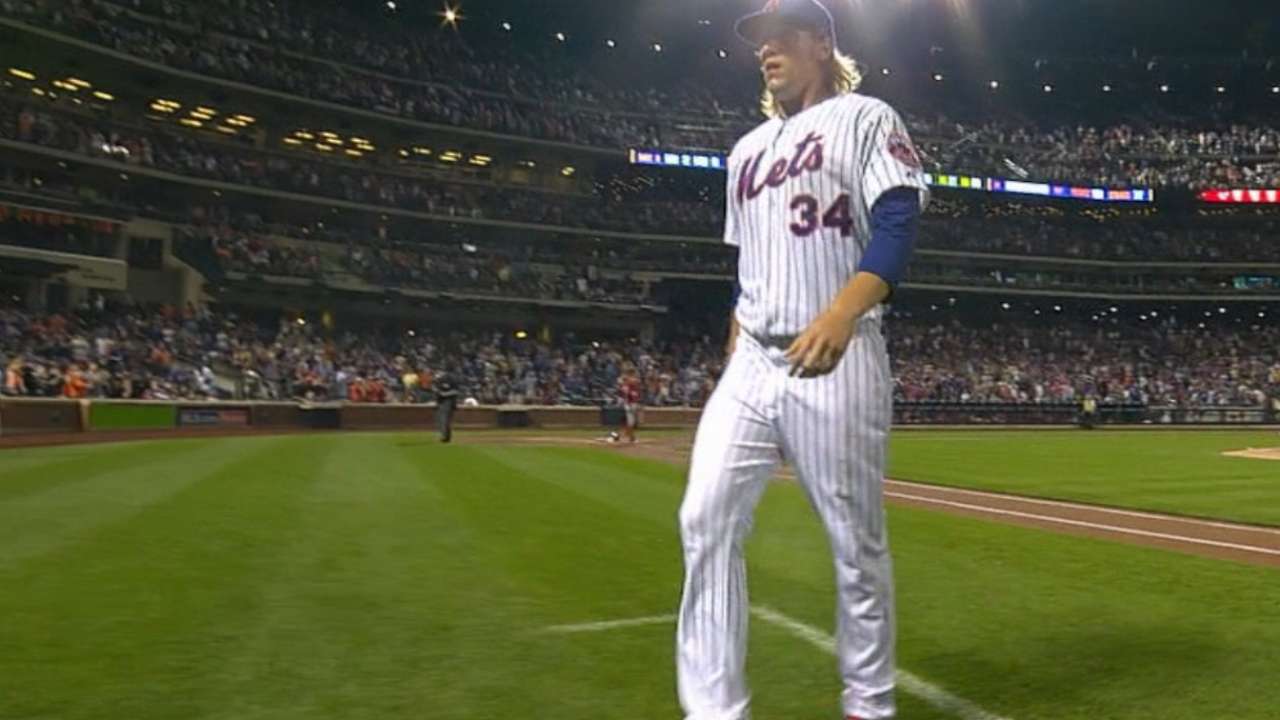 • Keeping an eye on Ray: CIN @ ARI, 8:10 p.m. ET
D-backs left-hander Robbie Ray is piling up the innings (the 23-year-old has thrown 71 2/3 this year), so the team gave him an extra day of rest in advance of his start against the Reds and will continue to try to get him rest whenever possible. Keyvius Sampson gets the call for Cincinnati in his second career Major League start.
Joey Nowak is a reporter for MLB.com. Follow him on Twitter at @joeynowak. This story was not subject to the approval of Major League Baseball or its clubs.